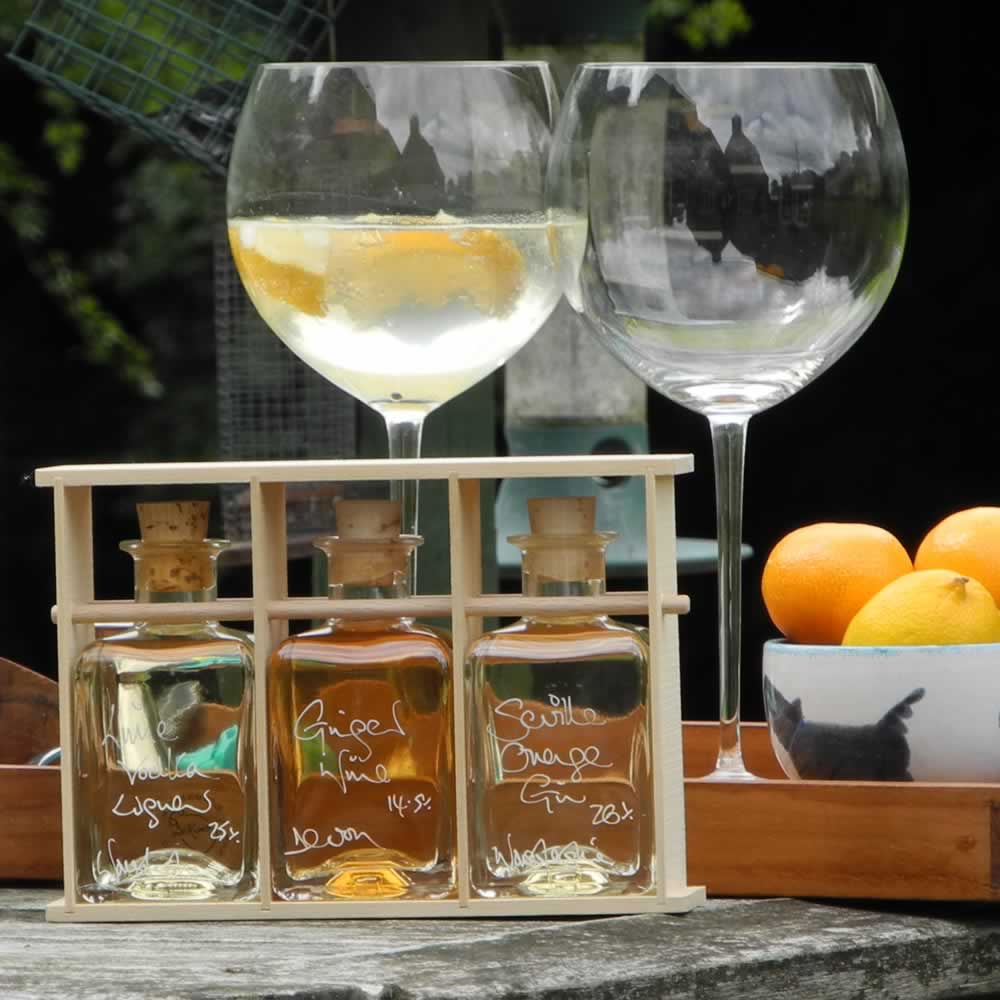 Our Citrus Sundowner Cocktail is a drink designed to make you feel alive and kicking. Best drunk on a warm evening with friends as the sun goes down, it will revitalise the parts that other cocktails fail to reach. You can buy the ingredients for this cocktail as our Citrus Sundowner Cocktail Gift Set.
Ingredients
Preparation
This is a long drink refreshing drink, so choose a high ball glass or increase the quantities and add to a pitcher for larger parties. Add the measures of Lime Vodka, Seville Orange Gin, Ginger Wine with plenty of ice to a glass. Then add the juice of a quarter of fresh lime and a quarter of fresh lemon. Top up with tonic water, stirring gently. Garnish with small segments of lime, lemon and orange. Drink slowly facing into the setting sun, and feel happy!
Anything else I should know?
Like all good things in life this cocktail was created by chance and circumstance for a close friends 50th birthday party with many other friends in Perthshire, Scotland at the end of March. One balmy warm Spring evening, we needed a celebratory drink for the birthday girl, Catriona. With the basic ingredients of Lime Vodka Liqueur, Seville Orange Gin and Ginger Wine to hand, the Citrus Sundowner Cocktail was born, AKA Catriona's Citrus Sundowner. This is a delightful drink that is so fresh it will make you feel young again...well almost!
Related topics
---