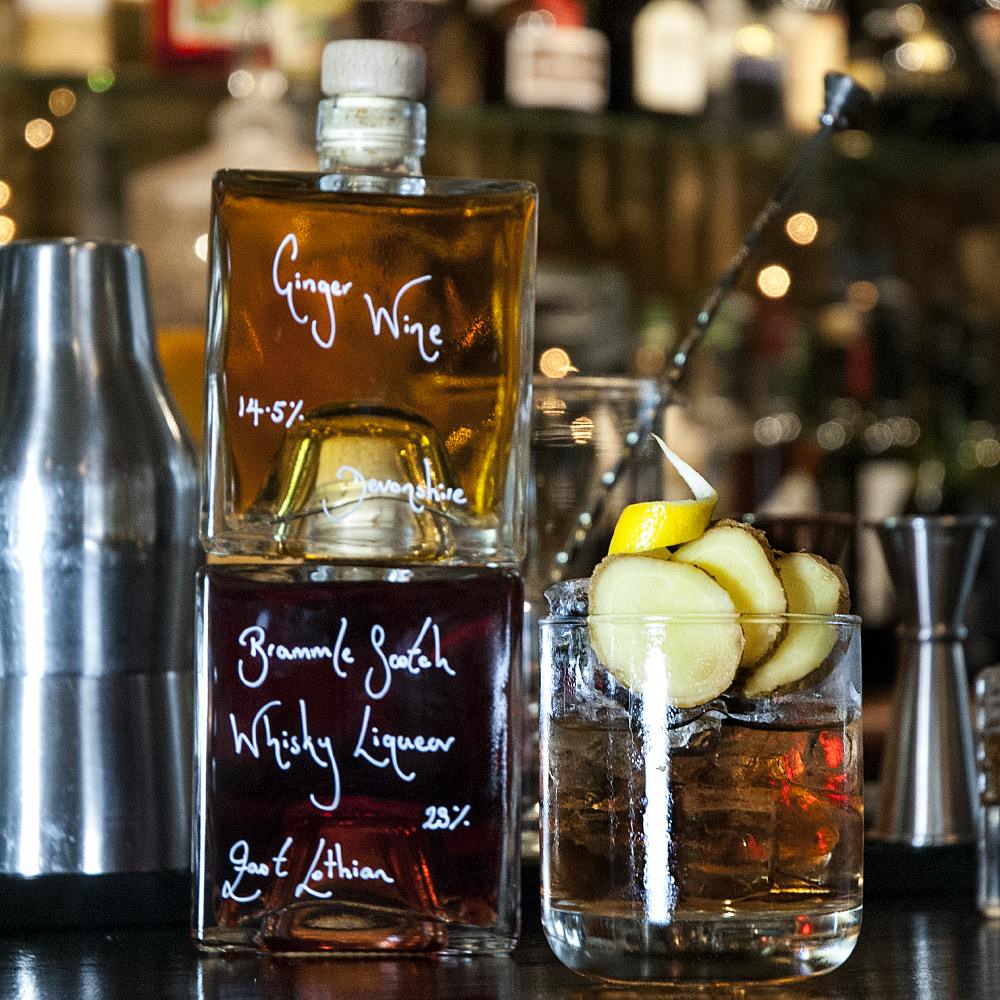 Our Fruity Highlander Cocktail is a brilliant play on the classic Whisky Mac, the difference being it is very fruity! If you like your drinks fruity and with a twist of ginger spice, then this is possibly it. A simple aperitif that will be hard not to keep sipping.
Ingredients
Preparation
This is a short sipping drink, so choose a generous sized tumbler glass. Add frozen Brambles and a generous quantity of ice to the glass, then pour over the measures of Bramble Scotch Whisky Liqueur, optional Demijohn's Finest Blended Scotch Whisky and Ginger Wine. Sip slowly with friends and raise a toast to The Highlanders!
(Please note: The addition of a single shot of Demijohn's Finest Blended Scotch Whisky 40% turns our Fruity Highlander into the Hairy Highlander Cocktail. Be warned, the Hairy Highlander is very strong, but you may have already guessed this!)
How do I buy the drinks for this cocktail?
If you like this cocktail then you can buy the drinks for it as part of our Fruity Highlander Cocktail Set or as single bottles by clicking on the various product links in this recipe.
Anything else I should know?
Inspiration for the Fruity Highlander Cocktail came from a request to donate some of our Demijohn products to an event being held in Germany in June 2014 to celebrate the safe return of The 4th Battalion Royal Regiment of Scotland (The Highlanders) from their tour in Afghanistan. So when drinking this cocktail please raise a toast to those brave men and women of The Highlanders who serve for us.
Related topics
Fruity Highlander Cocktail Set
---