Midsummer Muddle Cocktail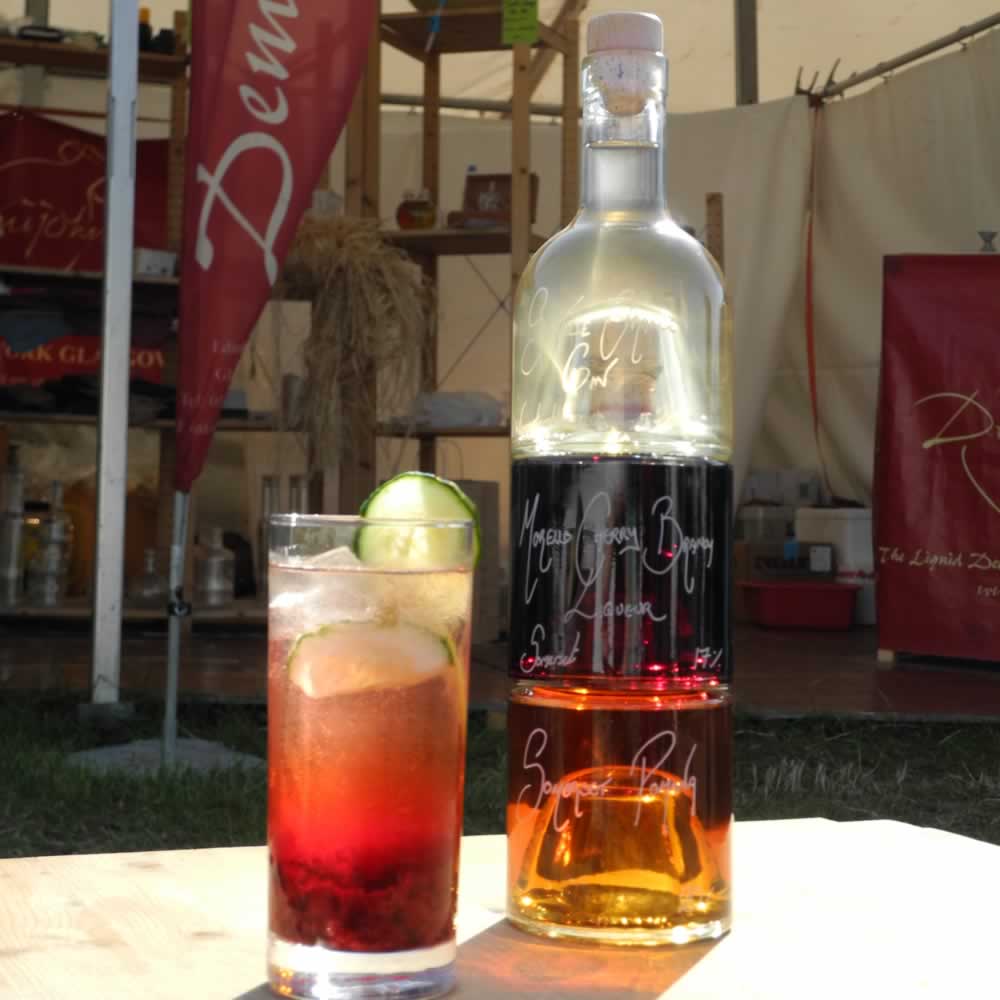 We invented our Midsummer Muddle Cocktail on a Summer evening in June when we needed a special drink to celebrate with friends. Having rained all day and with just 20 minutes prior to the first guests arriving at 6pm, the sun finally came out.
We decided it was time to be brave and create a new cocktail drink for the new Summer conditions and moved the whole party outside into our garden. Our Midsummer Muddle Cocktail was born, and what a drinks party it was!
You can purchase the drinks as our Midsummer Muddle Cocktail Set as pictured right, or as our Midsummer Muddle Cocktail Gift Set pictured below.
Ingredients
Preparation
This drink is designed to be made up in a large pitcher or jug and drunk long in high ball glasses. Add a good quantity of ice to a jug with a squeeze of fresh lemons and slices of lemon and cucumber. Add measures of Morello Cherry Brandy Liqueur 17%, Somerset Pomona 20% and Seville Orange Gin 26%. Top up with lemonade. Serve with additional ice in tall glasses.
Anything else I should know?
If you would like add a little extra style to your cocktail, add some of our whole Morello Cherries in Apple Eau de Vie 20% to your cocktails.
---