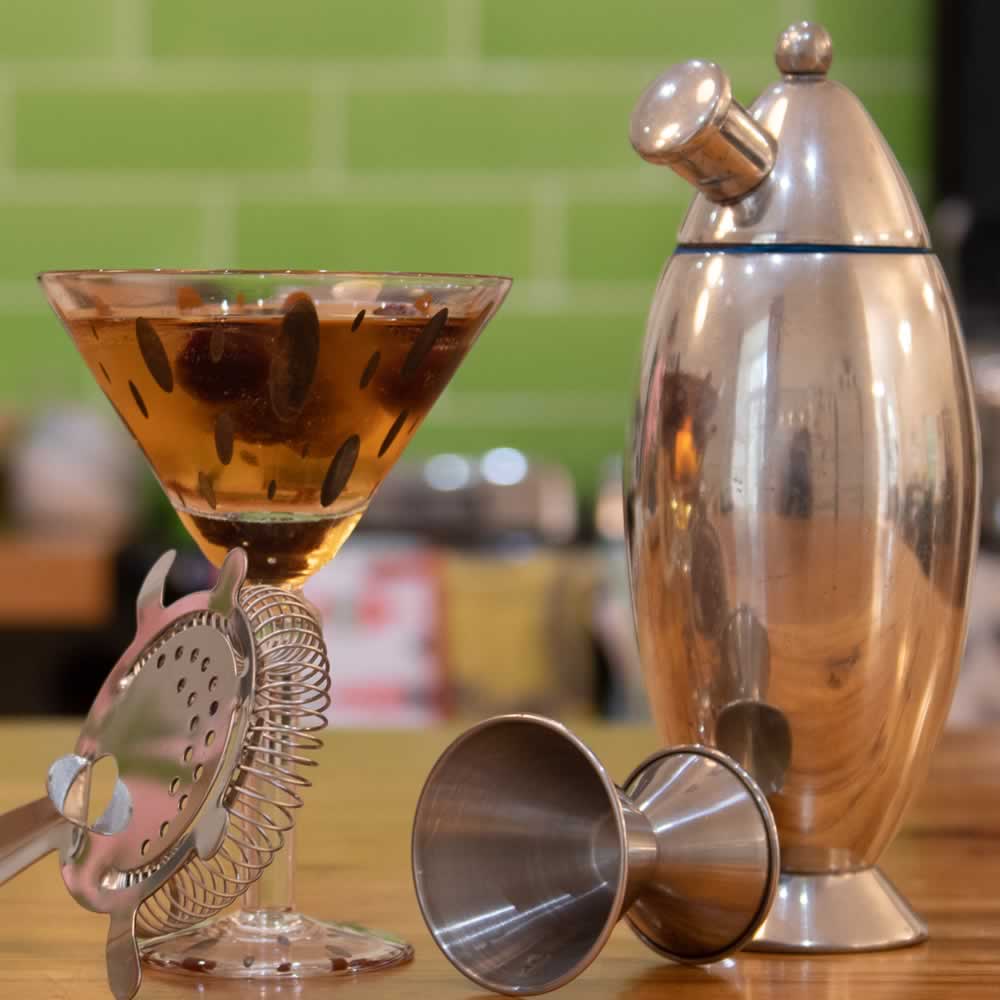 The name Scottish Rose does not refer to the colour of the drink itself but rather the colour of one's cheeks after drinking it!
This cocktail recipe was created for the Demijohn 2008 Staff Christmas night out by Alastair Simpson at which a cocktail competition was held between our Edinburgh and Glasgow shops. The Glasgow cocktail was called a Strawberry Moscow Mule.
Although a draw was declared on the night, your comments on the success of each recipe would be much appreciated and can be posted online if witty enough!
Ingredients
The ingredients of this cocktail can be bought as our Scottish Rose Gift Set.
Preparation
Take 2 classic Martini glasses, evenly split the 1/2 measure of 10 Year Old Islay Single Malt Scotch Whisky 58.1% between the 2 glasses. Tilt each glass and spin slowly to entirely coat the inside of the glass with a film of the whisky and discard the remainder.
Then take a Cocktail Shaker, and fill with ice. Add 2 measures of Demijohnnie Gin 50% and a single measure of Apricot Brandy Liqueur 17%. Shake vigorously and then strain evenly into the 2 prepared glasses to remove the ice. To finish the cocktail, drop in a whole fresh bramble (blackberry) and then serve.
---