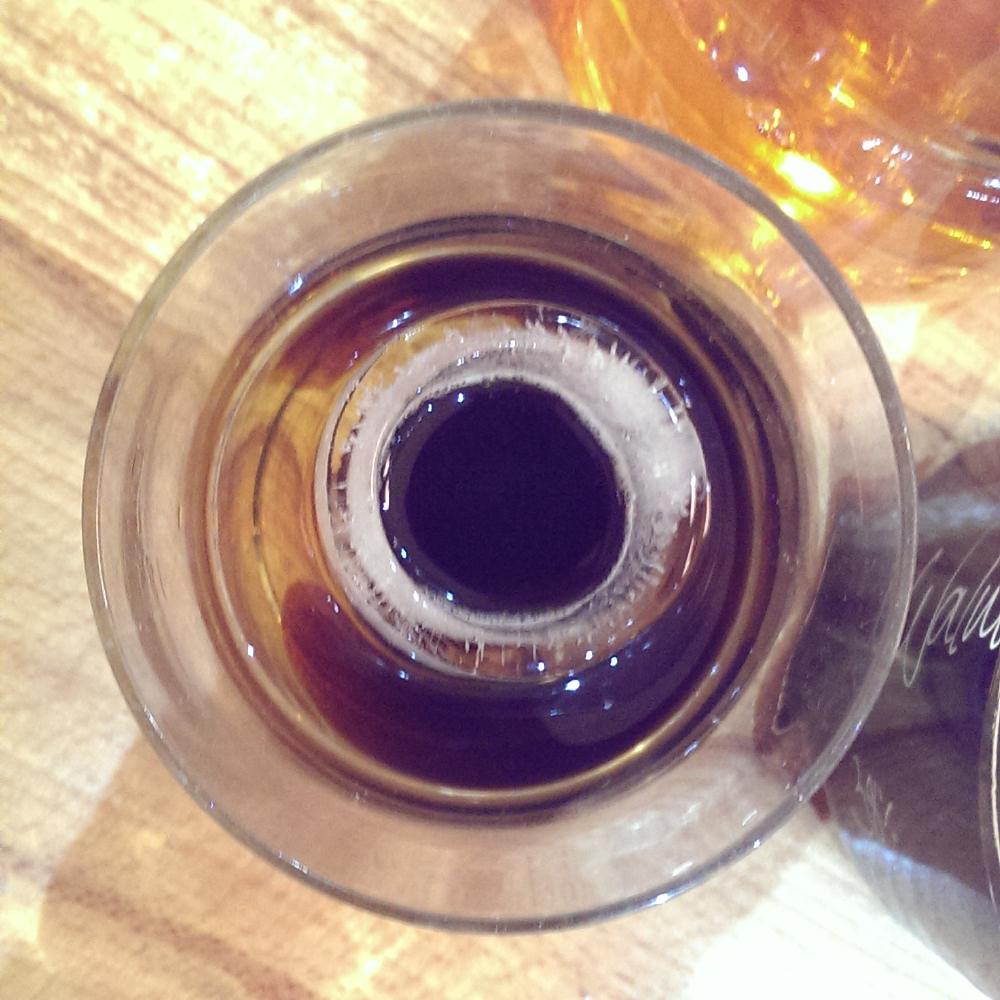 It is not very often we all witness a total solar eclipse of the Sun, however on 20 March 2015 we did exactly that. Great Britain stood still at 9.30am to watch the thrilling sight. Excitement mixed with a little trepidation sent a slight chill down many a spine at the feeling of our planets vulnerability when the Sun's warming rays are extinguished for a few moments.
That evening, however, we felt a need to party and create some new cocktail recipes using all our mixology skills. To celebrate this magnificent event our Solar Eclipse Cocktail was born!
Mixing the deep dark strength of our unique British Walnut Liqueur 38% (The Moon) with the fiery spice of our smooth Ginger Wine 14% (The Sun) has produced an aperitif that not only resembles the remarkable natural event of the eclipse but can also make the hairs stand up on the back of your neck!
Warning - Please sip slowly for this is a strong drink!
Ingredients
Preparation
This is designed as a short sipping drink, so choose a large tumbler style glass and add a generous quantity of ice. Add the Ginger Wine first, then carefully pour the measure of Walnut Liqueur into the centre of the glass to create the effect of the eclipse.
Top Tip: You can use an ice mould shaped like a glass as we have done to hold the Walnut Liqueur in a central position to give best effect to your cocktail. This will allow you to watch the eclipse fade as the Walnut Liqueur is slowly released into the Ginger Wine.
Finally, drink this slowly and hope that the next Solar Eclipse passes on 12 Aug 2026 as smoothly as this one did!
How do I buy the drinks for this cocktail?
If you like this cocktail recipe then you can buy the actual drinks for it as single bottles by clicking on the various product links in this recipe.
Related Topics
Other Cocktail Recipes
---