6 of the Best Father's Day Gifts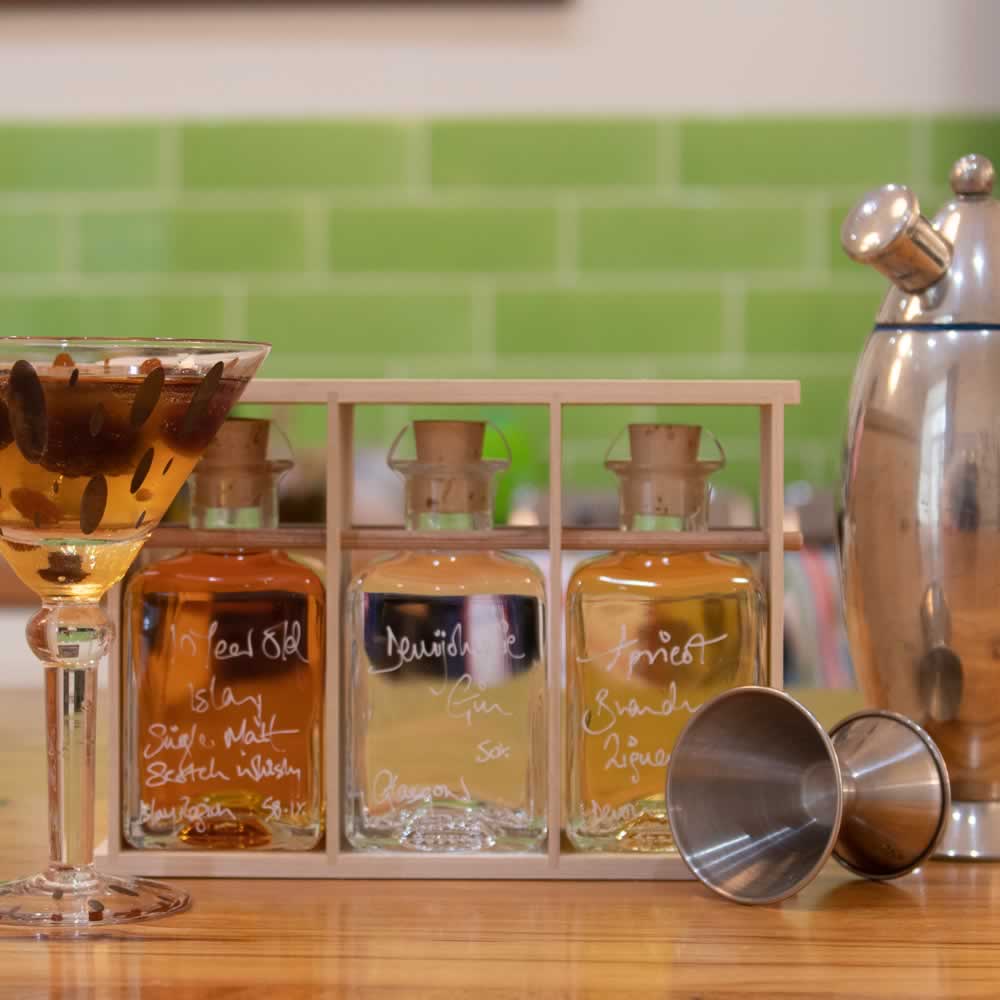 If you are looking for an amazing and unique gift idea for Father's Day but you have no idea where to even start, you are in luck. We at team Demijohn have picked six of our most sought-after Father's Day gifts.

The Father's Day presents we have chosen are deliberately picked to include and appeal to all fathers on their day, no matter if it is your first fathers day gift or the tenth the impact of our gifts will always be enormous.
1. The Scotch Whisky Stack
To start the list off strong we have our amazing Scotch Whisky Stack. This Gift set is a must have for any whisky lover as it offers two of our premium whiskeys in a stacking 250ml bottles.
In this gift set you will find our remarkably smooth and gentle Demijohn's Finest Blended Scotch Whisky 40% stacked alongside our sophisticated 6 Year Old Islay Single Malt Scotch Whisky 60.4%. If your father loves whisky this gift set will, without a doubt, not disappoint.
2. Father's Gold
If uniqueness is what you seek, then Father's Gold is what you need. This is one of our most rare and unique gifts. Father's Gold includes our wonderful smoky 6 Year Old Islay Single Malt Scotch Whisky 60.4% bottled in Cubana 700ml.
This style of bottle is very limited, and we only have a handful of those bottles left before they are gone forever; making it very special. Therefore, if you are looking for a unique present then Father's Gold is the perfect option.
3. Father's Day Salad Dressing Set
We understand that not all fathers love whisky, or even any alcohol, or that matter. For that reason, our number three pick is a new salad dressing set, designed specifically for Father's Day, called Father's Day Salad Dressing Gift Set.
This gift set includes superbly fresh Monterosa Extra Virgin Olive Oil, unique Elderflower Vinegar and well-balanced Rhubarb Balsamic Vinegar. The vinegars combined together with the olive oil make delicious vinaigrettes perfect for any plate of greens.
4. Any Port in a Storm Cocktail Gift Set
One of our new additions took off like a storm. Any Port in a Storm Cocktail Gift Set is one of the new cocktails gift sets that we created here at Demijohn. However, it quickly became one of our favourites. This fantastic gift set is presented in two 250ml stacking bottles looking like a small tower.
In the lower bottle we have Elderberry & port Liqueur that has a slightly lighter, fresher taste than traditional port and at the top we have an amazing 3-Year-Old Cask Aged Dark Rum which is rich and fruity with a slight sweetness of burnt molasses producing a melody of sweet caramel in both nose and taste.
Once combined the two drinks make for an exquisite cocktail that will become a must have for any Father's Day celebration.
5. Father's Day Tipple
In our number five spot we have a smaller but impactful Father's Day Tipple. This gift set has some of our most wonderful drinks that all father's would wish for.
This gift set includes three cube shaped stacking 100ml mystic bottles each bottle contains a different drink for your father to enjoy.
In the first bottle we have our smooth Demijohn's Finest Blended Scotch Whisky 40%. The second contains fresh and marmaladey Seville Orange Gin 26% and finally we have an original Rhubarb Liqueur 23%.
This Small gift set will have an enormous impact, and we are sure it will be a definite winner on Father's Day.
6. Hipflask of Spiced Rum Liqueur
Ending the list of is definitely one of our long-lasting favourites. A Hipflask of Spiced Rum Liqueur is one of those gifts that will be enjoyed in an instant.
The delicious and extremely smooth rum liqueur has been one of favourites for a long time and we are sure that fathers all across the world will love it too.
Those are our top six picks for this upcoming Fathers Day. However, if you perhaps would like to view more, we highly recommend visiting our Father's Day Gift Ideas page to see the whole range. We hope that some of our ideas will help you in a difficult decision that is what to get for Father's Day.
---