All you need to know - Fathers Day Gift Ideas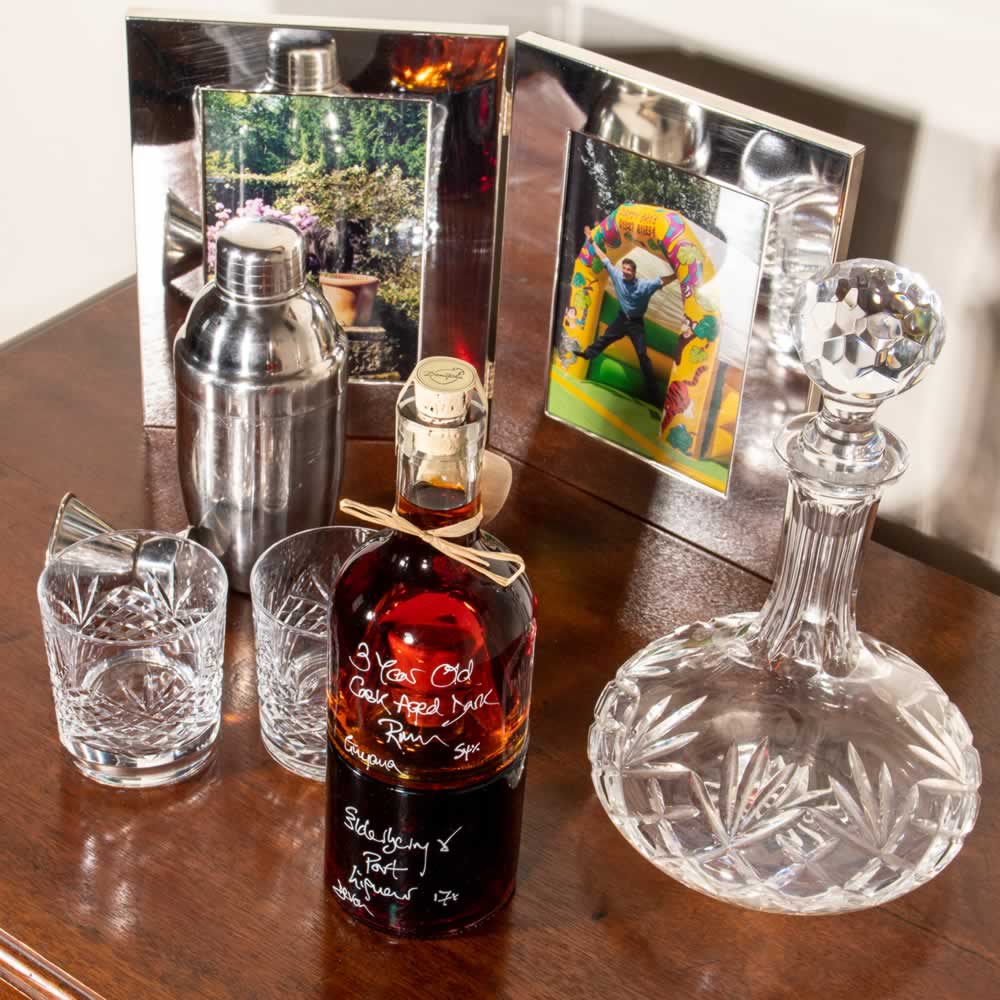 Did you know that Father's Day is a relatively new tradition?
Father's Day began in 1910 and it was invented by Sonora Smart Dodd from the United States of America, and so started the need for Father's Day gifts.
She began this tradition to honour her father who was a Civil war veteran and a widower who raised six kids.
Despite this tradition originating in the USA, it is now a global event with over 40 countries recognising this fantastic occasion.
Past Traditions
Back in the day one of the traditions associated with Father's Day was the gift of flower, but not just any flower.Roses were a key gift for Father's Day back in the day.
The colour of the rose mattered as well, red roses were for fathers that were stillalive and white roses were dedicated for fathers that passed away.This is a beautiful tradition.
However, I think we can all agree that at Demijohn we can do much better. With our amazing selection of Father's Day gifts, you will find a gift that is as beautiful as a rose.
Common gift ideas
Another type of gift that was and most likely still is common is a Father's Day card.There is something about a card that just makes that day a bit more special.
Thankfully we at Team Demijohn can supply you with a wonderful card on every purchase that you make, this card can even have a personalised message of your choice making it not only special but also personal.
With an addition of a fantastic bottle with delicious goodies for this upcoming Father's Day.
Most popular gift Father's Day Gift
Did you know that a necktie is one of the most popular gift ideas for Father's Day? If you were planning to get your dad a tie for Father's Day, I have to stop you there. Only 14% of Fathers look forward to getting any sort of clothing for Father's Day.
If you are looking for a gift that will not spend the next ten years at the bottom of a drawer, have a look at our gift ideas for Father's Day.
We have something for everyone, if you are looking for a boozy treat or something that can be used in the kitchen visit our Father's Day gift sets ideas and spend this Father's Day with a classy bottle at your father's side.
When is Father's Day
It is never too early to plan what unique gift to get for your dad and this year father's day happens on the 19th of June 2022, giving you plenty of time to find this fantastic present for your dad.
To help you with this we have selected six of our favourite Father's Day gifts for you to choose from. If you would like a bit more choice, fear not because our selection for this fathers day is just out of this world and we can guarantee that you will find something that your father will love.
---