Do something different this Easter, add a little Orange!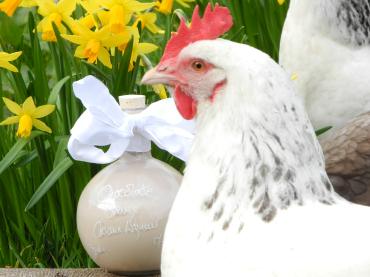 Don't follow the herd this year when choosing your Easter Eggs, but instead consider our more grown up liquid Easter Egg as a fun alternative!
Great for a party!
Our beautiful spherical 500ml Strauss bottle filled with our delicious Chocolate Orange Cream Liqueur 17% could make your Easter a great time for a party! Hand made with rich, dark chocolate, real Devonshire cream, zest of orange and an Apple Brandy base. This liqueur will be difficult to resist.
Not for Chocolate? Then get zesty...
If you are not a chocolate fan then simply go Orange! Our Seville Orange Gin 26% has a marmalady twang. Not only is it delicious with dark chocolate, it might give you the feeling that spring is in the air!
So, whether your party is with family or friends this Easter, consider ordering your alternative Easter Egg from Demijohn to spice it up a bit. Eating in to save money has never been so much fun!
Related topics
---