Great Father's Day Gifts for your Dad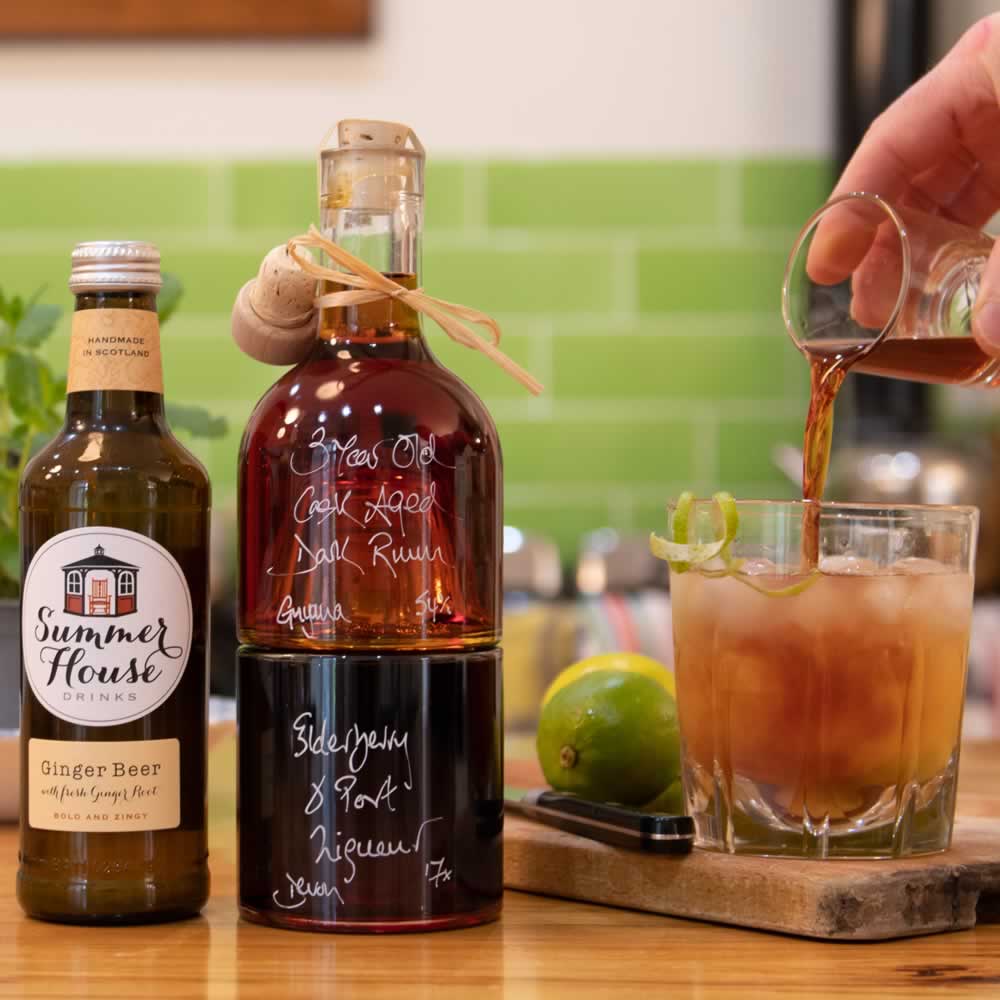 Father's Day is just on the Horizon
To help you celebrate this occasion in good taste we at Team Demijohn have prepared some of our fantastic and unique gift ideas that will certainly appeal to all Fathers this year. We are not only able to create unique Father's Day gifts, we aim to also provide an extraordinary personal touch and unique experience for all our customers.
What makes us different from the everyday is the excellent experience and the quality of product that we provide. If you order your Fathers Day present with us, we will gift wrap your bottles making them look magnificent for when they arrive.
We are also able to add any messages you would like written on your bottles giving you a much more personal and longer lasting gift that will certainly be enjoyed and appreciated.
The empty bottles can make for a great display but more importantly you will be able to refill them with us via mail order or you could use one of our concession shops which you can find Here.
You will not only save money, but you will also be helping the environment by minimising the need for resources.
So why not try ordering with us to experience all of the unique traits that we offer. Here are some of our suggestions for Father's Day.
A Citrusy Treat
This year Father's Day will take place on the 19th of June. During this time of the year the weather is usually wonderful. That is why we proposed our remarkable Citrus Sundowner Cocktail Gift Set.
This citrusy treat is a refreshing cocktail that will perfect for a hot sunny day. This amazing gift set includes three lovely drinks. We have marmalady Seville Orange Gin 26%, spicy Ginger Wine 14.5% and our teeth clenchingly sharp Lime Vodka Liqueur 24%.
Put together, these drinks make a fun cocktail that everyone can enjoy!
This gift set comes in two different styles of bottles. Either our stacking 250ml or our elegant 200ml Verdi bottles. Those gift sets can be made even more special by adding a corresponding Presentation Box to make this already lovely gift look even more exquisite.
New Any Port in a Storm Cocktail
Sticking with the cocktail theme, our new Any port in a Storm cocktail has definitely been our new favourite and I am sure it would not only make for an incredible gift idea for Father's Day but a gift for any occasion.
Thisfantastic new addition to our range of cocktails includes our amazing Elderberry & port Liqueur17% thathas a slightly lighter, fresher taste than traditional port combined.
With the amazing 3 Year Old Cask Aged Dark Rum54%, whichis a rich and fruity sweetness of burnt molasses that has produced a melody of sweet caramel on both its nose and in its taste, this makes for an exquisite cocktail that will definitely not go to waste.
Small with a Huge Impact
If you are perhaps looking for something smaller that will have a huge impact, we would recommend our Father's Day Tipple.
This gift set includes three 100ml cube like stacking mystic bottles. Those bottles are filled with a selection of goodies.
In the first bottle we have a smooth, gentle and well-balanced Demijohn's Finest Blended Scotch Whisky 40%.
This gift set also includes a lovely marmalade like Seville Orange Gin 26%and toping this gift set off is our Rhubarb Liqueur 23% with its fresh and original taste, perfect for that special Father's Day gift.
Non-Alcoholic Perfect for a Foodie
If you might be looking for something non-alcoholic, we got youcovered as well. The Connoisseur's Carousel has some of our most sophisticated and rich tasting flavours to offer.
This is the most ideal gift set for any food lover, and it comes in a unique, hand-crafted presentation rack which is designed to fit 3 of our beautiful tear shaped Goccia 100ml bottles.
The contents of those bottles are filled with our irresistible 25 year old Tagliavini Aceto Balsamico di Modena "Extra Vecchio", our first class Villa Montalbano Extra Virgin Olive Oil and our classic Scottish Raspberry Vinegar. Making this gift set ideal for any dad that loves his food.
Those are some of our suggestions for this upcoming Father's Day celebration. However, we have much more to offer. Visit our Father's Day Gift Ideas to get further inspirations for that unique gift for your dad.
---