How to choose your unique Wedding Favors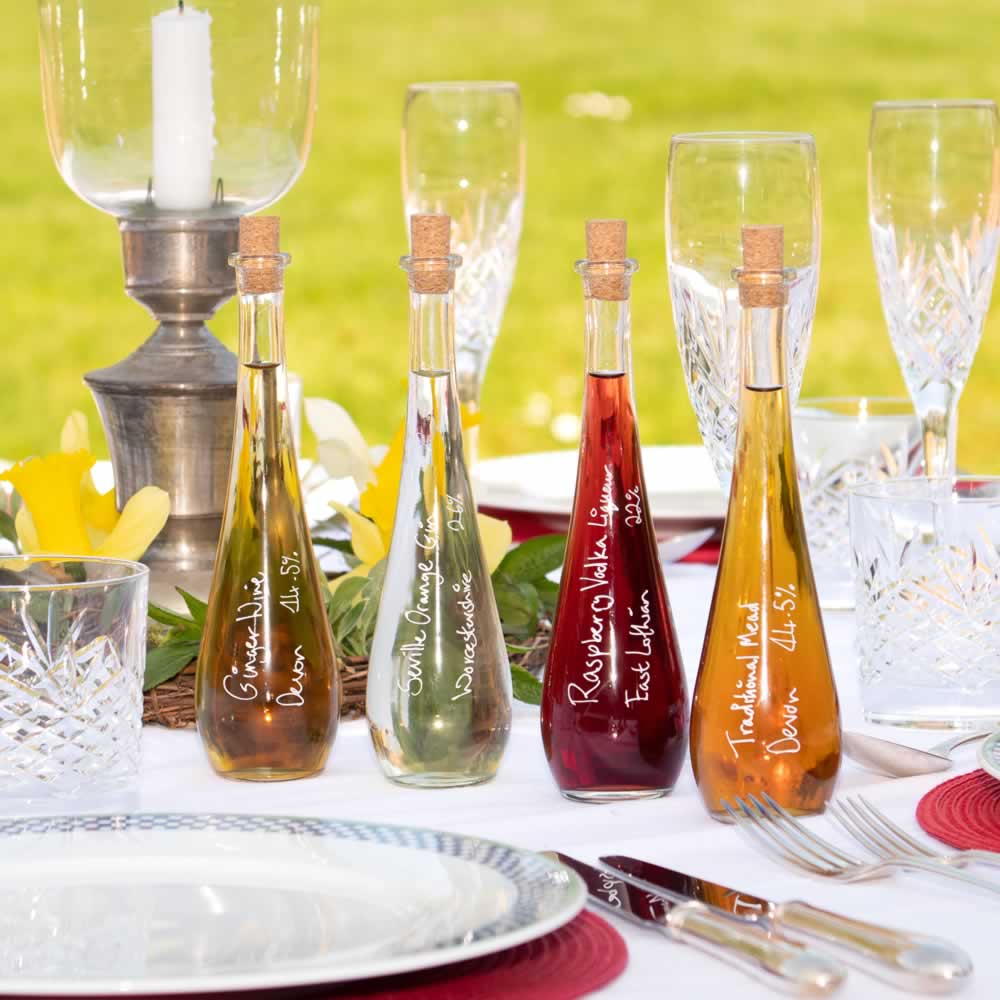 The tradition of gifting unique wedding favors to guests as a wedding started off with giving sugar cubes, as this was a relatively expensive purchase at the time. The tradition then went on to give sugared almonds as the price of the sugar cubes became more affordable.
These small gifts or tokens were given to wedding guests so it would bring luck to the guests and the newly wed couple. Fast forward a few decades and the tradition still continues, however, what we actually give at a wedding has changed a lot.
How things have changed
The gifts have moved more towards personalised gifts that are keepsakes. In addition, a lot of us now are starting to look at the effect we have on the planet and would rather a more sustainable gift.
If you would like to satisfy both a personalised and sustainable wedding gift, then look no further. At Demijohn we tick a lot of boxes when it comes to alternative wedding favours.
With many delicious things to fill your lovely bottles, there is always something to satisfy every couples needs.
The Process
Any bottle you pick for different wedding favours would be filled with one of our wonderful liqueurs, non alcoholic drinks, oils or vinegars. Each bottle can have a handwritten message added, creating unique wedding favors ideas for your wedding.
The message could be as simple as the date of your marriage or the surname you both will now share. Maybe you would like to put a "thank you" message to the guests or you could ask us to add a simple drawing of a little heart or flower. The possibilities are endless.
Being kind to the Environment
When it comes to sustainability Demijohn excels with it's packaging, which is either compostable or recyclable. Importantly, as all our bottles are glass they can easily be recycled or reused.
All our bottles can be returned to us to be refilled using our Mail Order Refill Service, saving you money and being kind to the environment.
The bottle also comes wrapped in sheets of white tissue paper and held together by a strand of raffia tied in a bow. Your order will arrive in a plain carboard box that has been filled with eco-friendly starch packing peanuts.
To add extra protection to the bottles they may be wrapped in corrugated cardboard. The box is then sealed with our paper tape and a strip of our branded paper tape placed at the top of the box.
This is the perfect alternative wedding favour to satisfy your guests and yourselves, this will make the day extra special. Why not also get a gift for yourself just to top it all off, after all you deserve it with all the planning you have done.
---