Hunt for the Elusive Sloe - Picking Sloe berries for Sloe Gin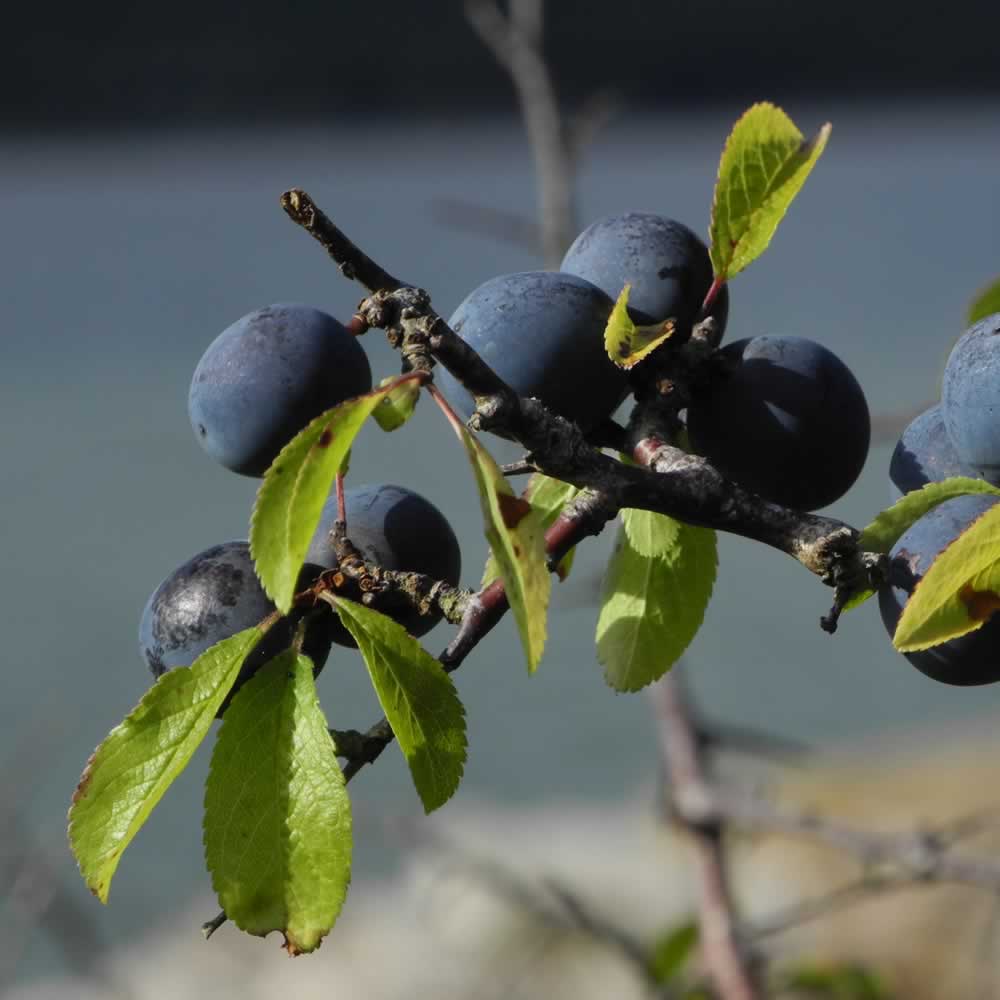 Hunt for the Elusive Sloe
One of our most popular fruit gins over the years has been our Traditional, handmade British Sloe Gin.
In fact, our award winning Sloe Gin has become so popular that we often help to forage for the elusive sloe berries to ensure we can satisfy the strong demand for it.
This year we decided to head to the beautiful Solway Coast to pick most of our sloes. These are some memories of our day and some tips on how you might plan a sloe pick for yourself.
When the Demijohn Team heads to the hedgerows to find naturally occurring sloe, we run the risk of getting badly prickled by thorny blackthorn bushes, all for the enormous reward that is a little, ripe sloe berry.
Uses for Sloe Gin
Our delicious Sloe Gin has a traditional taste, which is sophisticated and complex with an almost bitter aftertaste. We would highly recommend it as an after-dinner drink as an alternative to Port.
Alternatively, paring our Sloe Gin with vanilla ice cream is a combination that many would not consider. However, the sweetness of the ice cream pairs incredibly well with the complexity of the Sloe Gin.
Heading for the Hedgerows
Our Sloe Gin has been adopted by many of our customers as their Christmas staple. How do we know this? Well, we have often run dry shortly after Christmas!
This incredible demand for Sloe Gin gives us an excuse to be let loose into the wild hedgerows to forage for Sloes. Many of our fantastic excursions have led us to the most beautiful rural settings imaginable. It makes for a very pleasant day out in the fresh air.
In the past we have foraged for Sloe around rural Edinburgh and inland in South West Scotland.
This year, in 2022, we decided is was time to pick locally again here in beautiful Galloway. We headed to the Solway Coast initially for some breath-taking scenery and then picked here on our farm at Glenlair.
As a result of our efforts, and despite one of the driest Summers we can remember, we were successful in collecting plenty of Sloe this year. The haul of precious fruit was then sent quickly to our talented producers, the Hingston family in Worcestershire, to be matured for between 10 to 12 months and turned magically into our Sloe Gin.
Just a word of warning, stocks of Sloe Gin are limited. So if you are planning to enjoy some Sloe Gin for Christmas this year, we would recommend that you stock up quickly before we run out!
How to pick Sloe?
Foraging for sloe is easier than you might think, although the timing of the actual moment to set out to plunder hedgerows is key. The fruit must be sufficiently ripe and of course it is much more pleasant to pick on a dry day. Please also always seek the Landowners permission prior to any foraging.
In Scotland, picking would normal take place in mid October, however, this year as a result of a very hot Summer the sloe was unseasonably early to ripen and we picked on 24th Sept. This is a record for us.
Our actual day of Sloe picking normally follow a set pattern. We start fairly early in the morning and it is best to prepare for all sorts of weather.
Autumn can be very cold in the morning and blazing hot by mid afternoon. Many people associate sloe picking with frosty weather. However, it does not have to be this cold for a good day of picking.
The frost can be used to break the skin of the sloe, which helps to release the juices inside of the berry which is a very important part of extracting all the flavours of the sloe.
The same result can be achieved by leaving the sloes in the freezer overnight. For this reason, it is not essential to pick them after a frost and they are easier to wash if the skins are not already split.
As long as the sloe looks plump, you are good to go. You can usually tell by the size and the gorgeous blue sheen on the sloe itself.
The best way to dress for the occasion is definitely by having some thick trousers on. Those will be your best friend as you walk over nettles or potential ticks in the area. For the same reason we would recommend a thicker jumper or at least a long-sleeved t-shirt. A pair of welly boots might also be a good idea as it more than likely to be a little muddy.
Be aware, blackthorn bushes can have nasty thorns on them, and those spikes can cause injury and infection. We would definitely recommend wearing gloves. After picking wash your hands well and dress any wounds.
Arguably the most important thing you can bring to a sloe pick is a good hearty picnic to enjoy with others after a good day of picking. The picnic tastes even better if it is against beautiful scenery and a bucket full of sloe.
Where and when to find Sloe?
You might be asking yourself where can I find sloe? This is a very good question. We have had the most success with finding sloe over the years on the coast. However, you may find blackthorn with sloe all over Britain in most wild hedgerows.
If you live in a city, you can sometimes find them growing in parks. You can identify blackthorn bushes by their light green oval leaves, thorn filled branches and of course blueberry like Sloes waiting to be picked.
Now that you know where to look, all you need to know is when to look. You can find sloe as early as August in Southern England and as late as November in Scotland. We would recommend either the end of September or beginning of October as an ideal time to pick it.
As this year has proved, much will depend on your weather conditions during the year. A late frost in the Spring may critically affect the blossom and result in a very poor harvest.
If you now relish the challenge of trying to make your own Sloe Gin, then it would be worth investigating your local the blackthorn bushes well in advance of planning your picking day. We wish you the best of luck and happy pickings!
---