Mother's Day Gifts that will make her Smile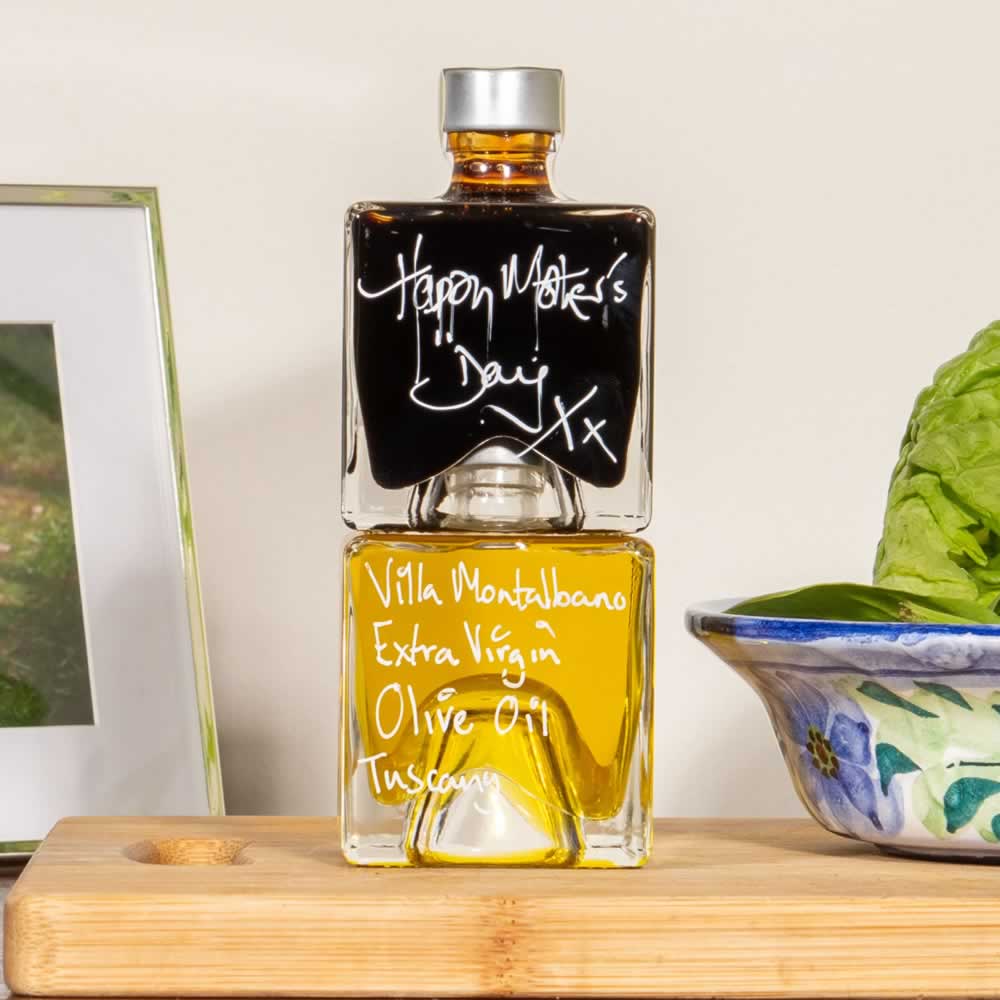 Mother's Day is steadily approaching, which means it is the perfect time to start thinking about the best Mother's Day gifts. The thought of homemade Mother's Day gifts can be daunting as I'm sure you want to get her a gift that shows how much you appreciate her.
Many ideas may be already floating around your head but if you are in need of some guidance for good Mother's Day gifts then help is at hand. To start off, think of what she would like to receive?
Here are some suggestions of great Mother's Day gifts that we would like to give to our mothers and make them smile!
Great Mother's Day Gifts
Sloe Gin, the ever popular drink, pairs well with your favourite tonic. It is a traditional liqueur with an exciting bitterness great for our Sloe Gin Martini.
Rhubarb Liqueur has a wonderful fresh, sweet and original taste. This liqueur makes for a great Rhubarb Bellini Cocktail with an added dash of Prosecco.
Elderberry and Port Liqueur is made in Devon and is perfect for drinking after dinner. It has a slightly lighter, fresher taste than traditional port and makes a great companion to any cheese board.
Morello Cherry Brandy Liqueur is a wickedly fruity drink made from handpicked Morello Cherries infused in Apple Eau de Vie. It is a refined drink with a depth of taste and subtle sweetness similar to a light Port.
For the Gin Enthusiast
Unlike other Mother's Day gift baskets, our Gintastic Goody Bag has carefully selected elements that any gin lover will be interested in.
From our Demijohnnie Gin to our citrus Seville Orange Gin it has all been thought of and also includes some Walter Gregors Tonic Water to pair along with these appetizing gins.
The Gin Tower with Oak Gift Box contains three mouth-watering gins that appeal to the senses like our Sloe Gin, Demijohnnie Gin and Seville Orange Gin. Then when finished can all be stored in the lovely Oak Box that is a real showpiece.
Our Gooseberry Gin Gin Mule Cocktail Set has the base of what you need for this zingy and refreshing cocktail. Within the set you get a fruity Gooseberry Gin and a sharp Lime Vodka that pair well together to give you that fresh taste.
For the Liqueur Lover
Cheap Mother's Day gifts are hard to find, yet a small bottle of our Raspberry Vodka Liqueur does note break the bank and is the perfect partner to anyone who enjoys a raspberry.
This deliciously fruity drink can be mixed with Dry British Vermouth to make a crisp Raspberry Vodka Martini.
As an alternative, our Coffee Liqueur is a strong and sweetly addictive liqueur, made with freshly roasted Sumatra coffee beans.
If your mum enjoys a strong espresso coffee or a cocktail designed to wake you up, this is her drink.
Limoncello Liqueur is an excitingly fresh British lemon liqueur which is best drunk really cold, ideally straight from the freezer. It is excellent for drinking with sweet puddings or even pouring over ice creams or sorbets.
For something out of the box
Infused Rapeseed Oil Gift Set are an absolute must for any well stocked larder. Containing citrus infused Lemon Rapeseed Oil, our first class White Truffle Oil and spicy Yorkshire Red Chilli Rapeseed Oil. These are perfect for making salad dressings, marinades or vinaigrette.
Connoisseur's Carousel comprises of unique and irresistible 25 Year Old Tagliavini Aceto Balsamico di Modena Extra Vecchio, classic Villa Montalbano Extra Virgin Olive Oil and a punchy Raspberry Vinegar. The perfect gift for a foodie mum.
Glamping Goody Bag is packed full of delicious products like fiery Ginger Wine, citrus Seville Orange Gin, sweet Toffee Whisky Liqueur, indulgent Morello Cherry Brandy Liqueur, Lime and Lemongrass Balsamic Vinegar, Perthshire Rapeseed Oil, a cordial from our range and to finish it off what every camper needs a Certainly Wood Kindle Kit to start your roaring fire.
Personalise Your Mother's Day Gift
To make your gift extra special and add a homemade Mother's Day gift element, we offer a personalised handwritten message either on the bottle or on a card. This would be good to elevate your gift into something memorable and add that personal touch. Not quite sure what to say how about just something simple that says it all like 'Thanks for everything Mum' or 'You're the best'.
However you spend Mother's Day just remember the sweetest treats come from the heart. As the saying goes "it's the thought that counts" which is very true, your mum will love anything you give her but it might be nice to spoil her with some Demijohn goodies.
---