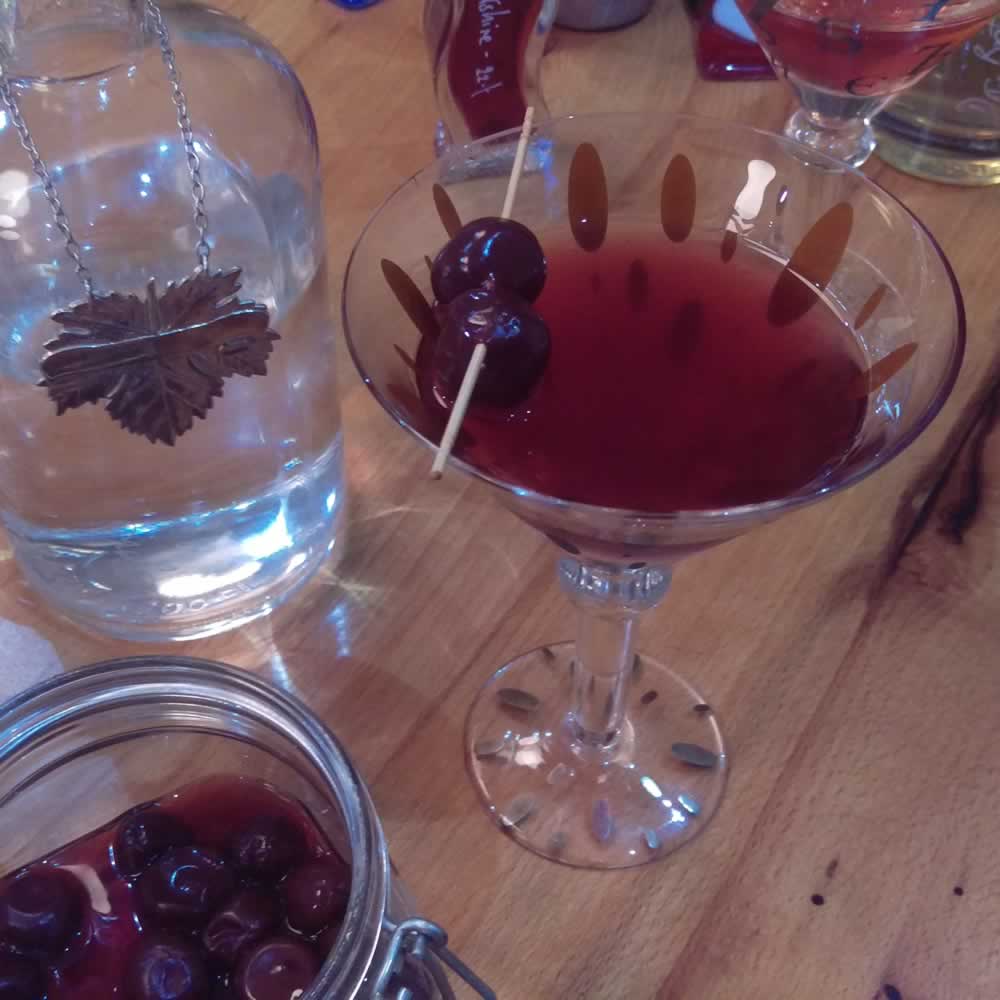 The taste of Morello Cherries are not for everyone. However, if you are a cherry lover and like a slightly sweeter drink, then our Morello Cherry Martini is definitely worth a try, it is utterly unique. Our delicious Morello Cherry Brandy Liqueur 17% gives this Martini its fruity and sweet taste, while our dry and smooth Demijohnnie Gin 50% and handmade Dry British Vermouth 18% both combine to drag this drink in a completely opposite direction. The result is a very sippable Martini Cocktail indeed.
Ingredients
Preparation
Fill a martini glass with ice to cool the glass. Add your ingredients along with lots of ice to your cocktail shaker. Shake the mixture hard for around 10 to 15 seconds. Remove all ice from the martini glass and strain the drinks from the shaker into the glass.
Finally, slide a few Morello Cherries soaked in Apple Eau de Vie onto a cocktail stick and balance on the side fo the glass. If your Morello Martini fails to have an effect on your guests, simply encourage them to try one or two of their Morello Cherries and wait for the fun to start!
Other Demijohn Martini cocktails to try:
---