Are you Gin Bore-beld? Demijohn has the solution!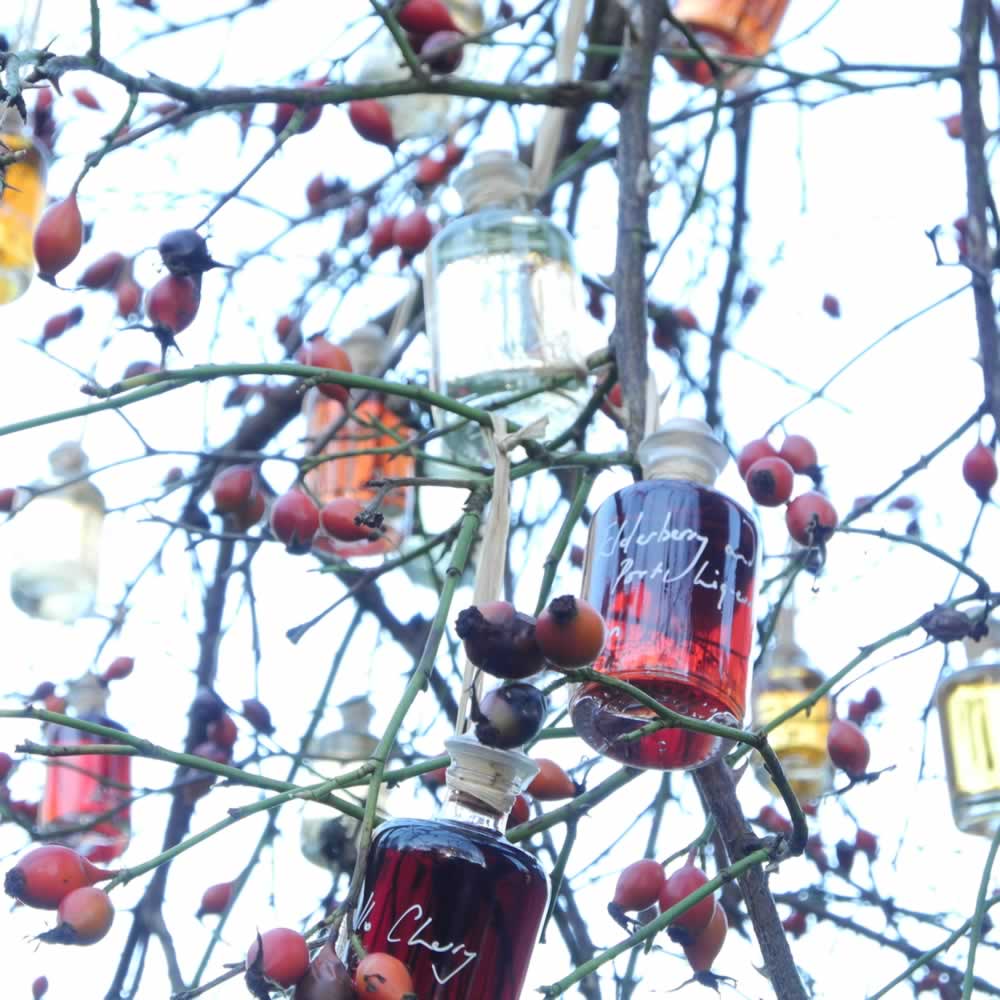 Are you Gin Bore-beld? Demijohn has the solution!
Christmas should, in my opinion, should be celebrated with all the good things in life. And in order to avoid the accursed over indulgence so synonymous with the party season I like to apply my rule of "everything in moderation". Thanks to the diverse range of delicious delights offered by Demijohn I can remain true to that principal, while enjoying myself liberally!
Our Apotheker 40ml miniature bottle lends itself so well to the application of this that I have devised 3 especially Christmassy treats for the festive season, each bringing a tiny taste of Demijohn to your, or your nearest and dearest's, holiday. These beautiful miniature bottles can be used as stocking fillers, baubles for your Christmas tree or wreath, or even to decorate your table centre piece. Brilliant!
Firstly the More than Gin Baubles set comprising 6 charming 40ml Apotheker bottles each containing one of our favourite liqueurs. Around each bottle neck hangs a little raffia loop so that these tiny delights can be used to decorate a wreath, Christmas tree, or mantelpiece.


The contents include our deliciously sunshine filled Limoncello Liqueur 32%, warming Toffee Whisky Liqueur 20%, indulgent Morello Cherry Brandy Liqueur 17%, our founding classic Raspberry Vodka Liqueur 22%, delightfully marmalady Seville Orange Gin 26% and the best of winter spices in our Spiced Rum Liqueur 20%. Contents can be varied by request, prices may vary if contents are altered.
If the comforts of the toasty winter fire might cause the contents of this set to simply evaporate too swiftly why not plump for the 12 Apothekers of Christmas Set. This set includes 12 apotheker 40ml bottles each supplied with raffia hanging loop and a greater selection of our unique handmade drinks. Your Christmas tree or wreaths will simply look fabulous when decorated with this varied selection.
For those of us who find it too painful to narrow the field I recommend the Advent Apotheker Set. 24 charming 40ml bottles, each supplied with a raffia hanging loop, contain a huge selection of different Demijohn delights for as they say "Variety is the spice of life." This set is so wide and varied, you could use them as an advent calendar or decorate your Christmas tree, table centre piece or wreaths and still have spare for stocking fillers for your friends and family.
Wishing you all the fun and happiness that a Christmas with family and friends can bring,
Frances
---