Chin Gin! Your Summer Gin Cocktails Guide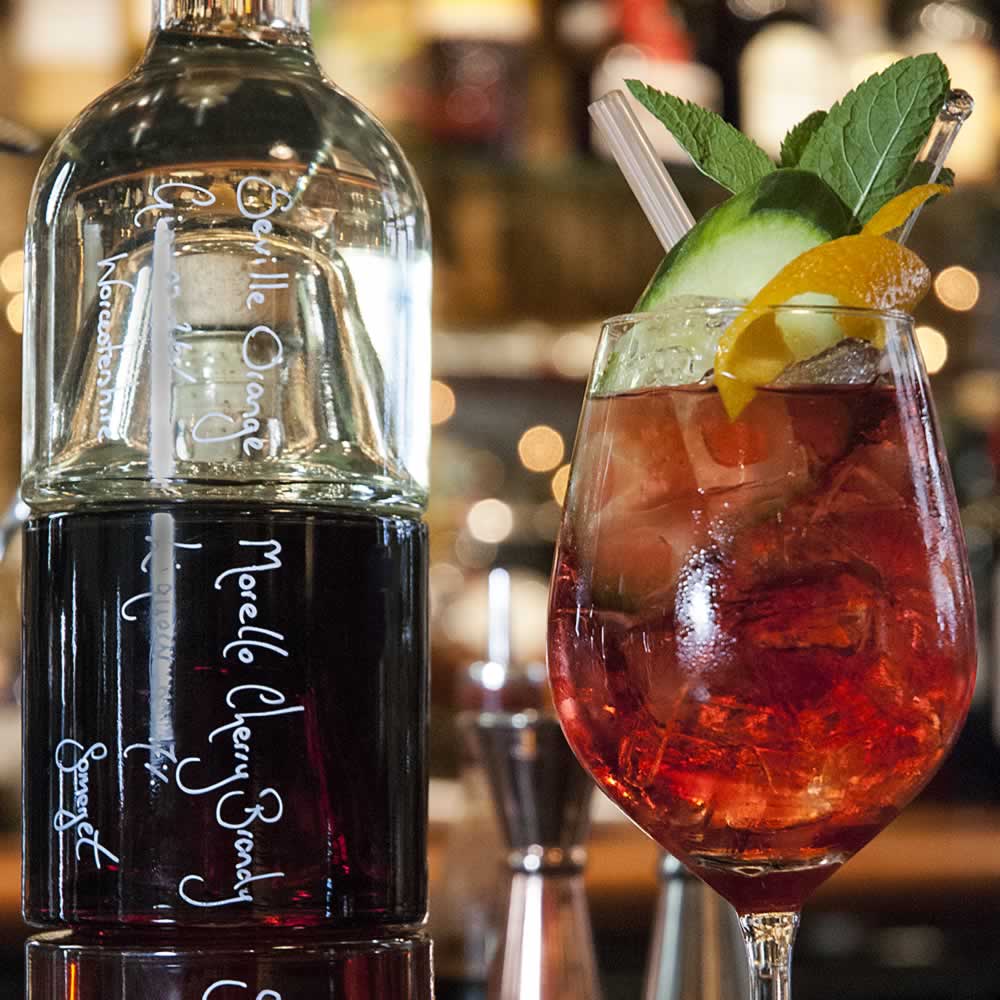 Chin Gin! Your Summer Gin Cocktails Guide
Here at Demijohn we have a gin for all seasons and gin cocktails for any weather. As Scotland has been roasting under 28 degrees several times this week, the temptation to reach for a cooling sip of Gin and Tonic as the evening approaches is beckoning. So often thought of as winter warmers even our darker fruity favourites such as Sloe Gin and Damson Gin can dress up in their summer finery in some of these spectacular cocktail recipes.
Slow Down and Relax
If, like I do, you find this glorious heat makes you just a tad unproductive, embrace the enforced slow down with a Demijohn Wibble Cocktail, one of our many gin cocktails: a striking combination of Sloe Gin, Demijohnnie Gin, Grapefruit juice and lemon juice, with the tiniest dash of Bramble Scotch Whisky Liqueur.
A Fruity Summer Refresher
For a fruity summer refresher why not perk yourself up with our delightful Gooseberry Gin Liqueur. With the sharpness of that piquant little fruit it is delicious as a little snifter over ice or for a longer cooling quencher make it into an Evoque Cocktail, aka Gooseberry Gin and Tonic.
Sparkle and Shimmer
To make your day sparkle and shimmer why not transform your champagne, prosecco, cremant or cava with a dash of Blackcurrant Gin to make a Blackcurrant Bellini Cocktail. A tart and vitamin c packed Kir!
Smooth and Sophisticated
Feeling smooth and sophisticated. Then Celebrate your inner 007 with a Demijohn Classic Dry Martini Cocktail using Demijohnnie Gin, Dry British Vermouth together with some vodka, lemon and ice.
Zingingly Fresh Aperitifs
Don't allow yourself to become a damsel in distress. Calm that frenzy by sipping on a refreshing Distressed Damson Cocktail. Muddle some crushed blueberries with lime juice, ice, and Damson Gin to create this zingingly fresh aperitif.
At the End of the Day
At the end of the day let's appreciate our wonderful maritime climate bathing in whatever weather it has chosen to throw at us. Best of all to do this while enjoying a Citrus Sundowner Cocktail in the company of friends and family. This spectacularly successful cocktail created for a great friend of ours is a delicious combination of Seville Orange Gin, Lime Vodka Liqueur and Ginger Wine topped up with Walter Gregor's tonic water.
A Bientot and I'm off to raise a glass to the wide variety of Gins we delight in at Demijohn – Chin Gin!
Frances
---