Demijohn News - Our new Damson Vinegar is ready to try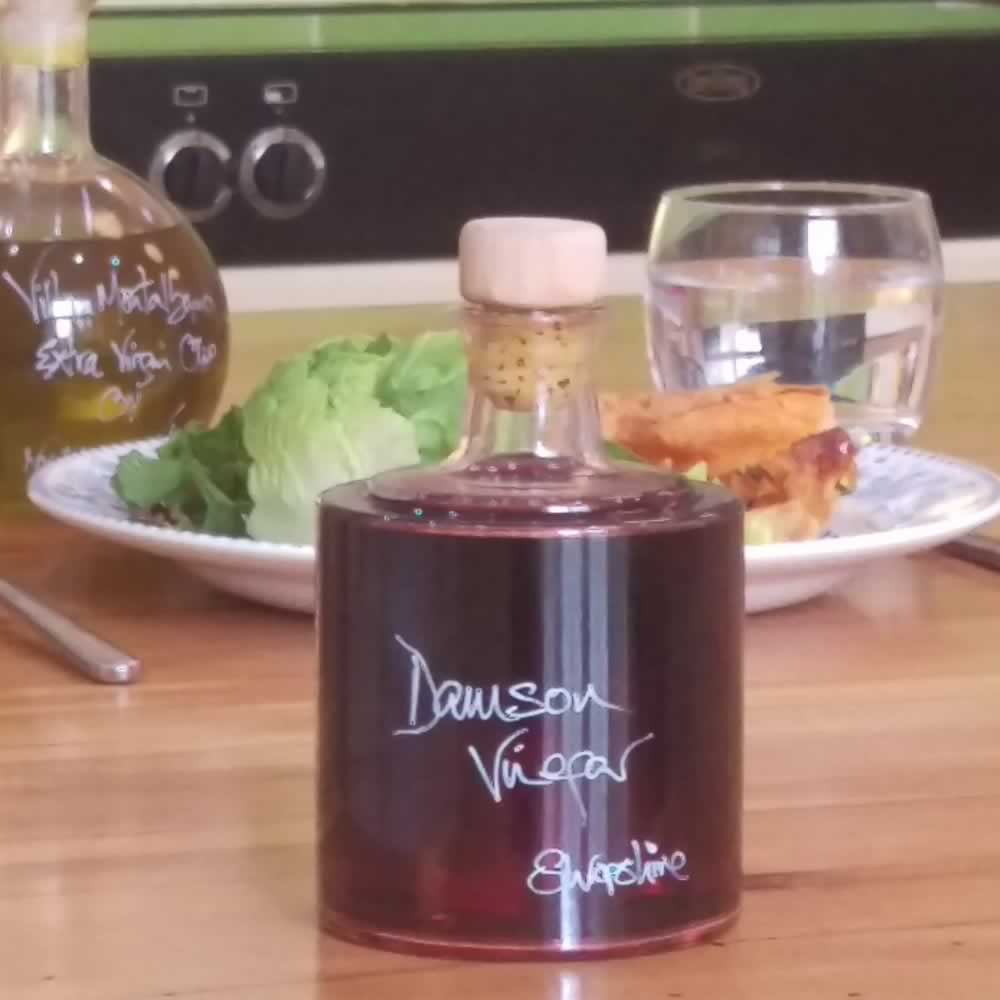 Our new Damson Vinegar is ready to try...
If May was for Martinis, June is for celebrating the arrival of Summer and the eating of many salads! To make your salads even more exciting we have added a super fruity new Damson Vinegar to our range of oils and dressings.
Our Damson Vinegar is made by infusing a rare variety of Damson, called the Shropshire Prune, in a White Wine Vinegar. The result is a beautifully rich tasting Damson Vinegar which is sweet but sharp. Use it to dress your salads with a little of our Extra Virgin Olive Oil, or add it to your cooking in the place of a Balsamic Vinegar and witness a little magic.
Recipe for your Weekend
If you are planning a BBQ this weekend we recommend you try our Scorched Asparagus Spears recipe. British Asparagus is still in season and it is a super simple treat to make. As a variation to our Traditional Balsamic Vinegar ingredient, try using either our new Damson Vinegar, Tayberry Vinegar or Blackcurrant Vinegar instead.
Our Tayberry Vinegar is a Winner!
As we seem be on a vinegar roll this week, it would be wrong not to mention that our Tayberry Vinegar, which we launched last year, just happened to win Best Retail Product in the recent Scotland Food & Drink Excellence Awards. Voila!
Thankyou for reading and we look forward to seeing you somewhere soon.
Yours,
Angus
---