Demijohn re-locates to York with change in direction for the company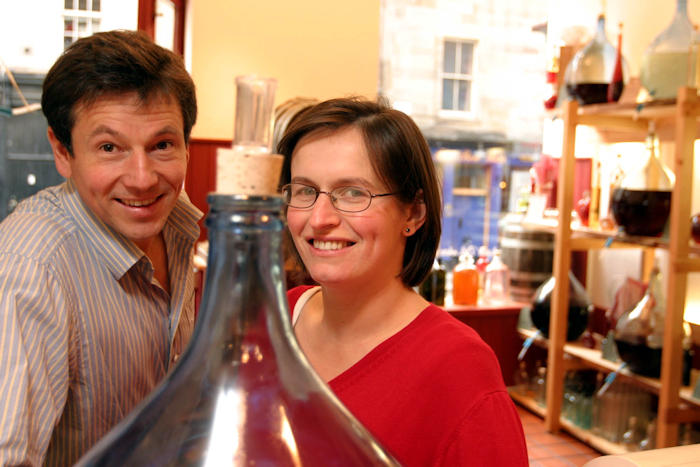 Prominent drinks company Demijohn is re-locating its main retail base to York, and concentrating its retail, mail order, concession and wholesale business from this new larger base. With a new direction for the company in this age of online and customer-focused purchasing, Demijohn is creating a new Demijohn Club, where customers will enjoy exclusive evening events such as Cocktail Master Classes in-store and offered the chance to refill their Demijohn bottles at home using a biodegradable container.
In addition, it is expanding its trade and concession offerings with many new concessions at farm shops and delis planned for 2020, as well as a much broader trade offering.
With the decline in high street retailing and prohibitive rents and business rates, Demijohn has sadly made the decision to close its shop on Byres Road in Glasgow. While this is a blow for local West End residents, it is hoped that the new Demijohn Club and other concession outlets will allow the business to focus on local products for local areas and expand its best sellers. Demijohn also plans to have a very active presence at food, country and local shows and events so its loyal customer base can still taste and have the Demijohn experience.
Angus Ferguson, MD and Founder of Demijohn said: "Since we founded 15 years ago, high street retailing has undergone a huge change, with the most pronounced shift being within the last 3 years. We have to make some dramatic changes to remain successful. Our amazing environmentally conscious customers are demanding greater availability of our products closer to them, across the World. So staying true to our eco-friendly ethos and entrepreneurial spirit, we aim to revolutionise 21st century retail and make changes in the most environmentally friendly way possible. Our new Demijohn Club, running from York, will utilise biodegradable containers to allow our customers to refill their Demijohn bottles at home or refill at our new smaller, more efficient concession outlets dotted throughout the UK.
"It is a new direction for the company but one in which we plan to expand and develop over the next decade and beyond. At Demijohn we have a great relationship with our customers, many of whom have become friends, and we will not desert them, but will enfold them into the Demijohn Club. Above all we are committed to continuing in being a sustainable, environmentally friendly company with a minimum carbon footprint, which we believe this new direction allows.
"This new leaner, more focused Scottish company will allow for growth and opportunities in other directions so watch this space as to our plans!"
- Ends -
Demijohn sources unusual, delicious artisan liqueurs, spirits, oils and vinegars from around the UK and Europe and sells them in a wide range of re-useable glass bottles. Each bottle can have a free personalised message added. Gift wrapping is also available.
11 Museum Street, York, YO1 7DT Tel: 01904 637 487
Opening Hours: Mon-Sat 10-6pm, Sun – 11.30-5pm
For photography, further press information or press samples, please contact: Fenella Taylor at Fenella Taylor PR. Tel: 01389 830390 Mobile: 07721 324696 Email: fenella@fenellataylorpr.co.uk
---