Get ready for Elderflower Vinegar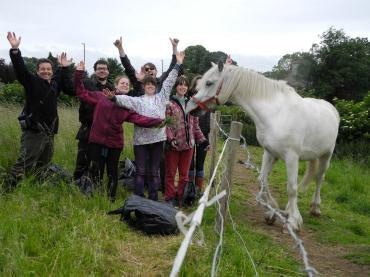 Summer brings so many things to different people; holidays, sun, beaches, alfresco dining, an ice cold cocktail on the riverside....
For me for the past 3 years, since working at demijohn in York, Summer brings with it the annual Demijohn elderflower pick!
Over the next couple of weeks the Demijohn Team and anyone else who is crazy enough, will be taking to the Yorkshire and Scottish hedgerows to gather as much elderflower as we can for our beautiful Elderflower Vinegar: so sweet you can put it on ice cream; so refreshing you can drink it with sparkling water; and so fresh it livens up the most boring of salads!
The farm we pick on is the same land that makes our Yorkshire Lemon Rapeseed Oil and the two go fantastically in one of our most popular salad dressing combinations to date, in the Elderflower Vinegar and Lemon Oil Ball.
If you would be interested in joining us either this year or in the future, drop us an email!
Mark
---