The Demijohn News - A Good Time to Refill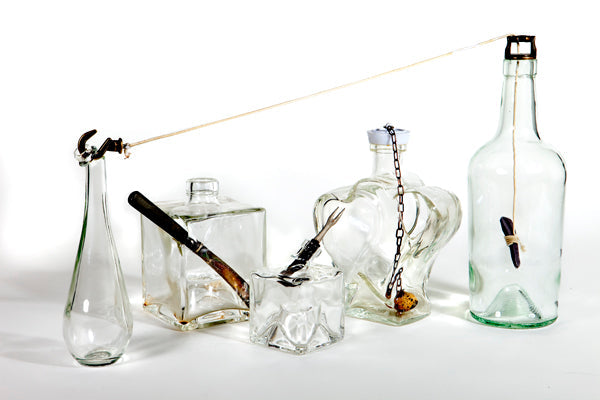 A Good Time to Refill
Happy New Year. It has been a soggy start to 2014. I can only hope you have avoided the worst of it? If you are like me then the first couple of weeks of January pass in a blur of administration that is difficult to motivate oneself to do. Helping to organise the writing of our Children's thankyou letters is one particular pleasure!
......And then something clicks, possibly as a result of too much sleep and not enough light. A basic survival instinct to get out and party!
Well, this is where we come in. It is time to shrug off the January blues, find those empty Demijohn bottles, give them a good washout and bring them in to one of our shops where you can have a little fun trying something new and refill for the cost of the refill only.
A Little Refill Offer
If you refill your bottles prior to the end of February then not only will you save on the cost of a new bottle, we will reward you with a 10% discount on the cost of that refill. Simply ask a member of Staff for your discount when you refill.
A Tasting Evening on the House
To further encourage you to take up our refill offer, we would also like to invite you to one of two Tasting Evenings we are organising on the house. In January and February we are to run two themed tasting evenings in each of our 4 shops,
Edinburgh, Glasgow, York and Oxford. Each will be free to attend as long as you bring along at least one guest.
A Burns Tasting. The first night will be held on Friday 24 January between 6.30pm and 8pm to remember our famous Scottish poet Robert Burns. Whisky will feature quite strongly on this first evening, allowing you to try our new casks of Bladnoch Single Malt Whisky and Clynelish Single Malt Whisky among our many other delights.
A Valentines Tasting. Our second night will be held on Friday 14th February, again between 6.30pm and 8pm and have an altogether more romantic theme in
mind. This evening could provide a nice surprise as a Valentines present, although not just for couples!
How to apply: If you would like to be invited to attend either evening please email us with your preferred date and shop venue clearly stated.
There are, of course, some restrictions. You may apply for both evenings, however you will only be accepted for one tasting evening per person. You must bring at least one guest to qualify for a free place, however you may bring up to a maximum of 2 additional guests. Places are limited, especially in Edinburgh, so do not delay in applying. Places will be awarded on a first to respond basis. Finally, your place will be confirmed at least 2 days prior to the event by email from the Shop your tasting is to be held at.
Wishing you all the best for 2014 and we hope to see you soon for a refill. Let the parties commence!
Yours,
Angus
---