The Demijohn News - Rhubarb Returns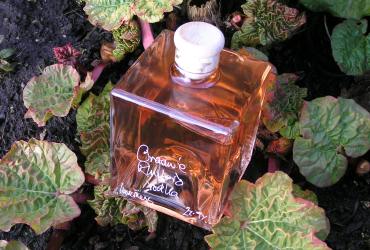 Rhubarb Returns
It is not Roobarb, the family dog, that has returned home, it is our wonderful Organic Rhubarb Vodka Liqueur 20.5% from Inverness. After an unexpected break from our shelves, our delicious and extremely popular Organic Rhubarb Vodka Liqueur from Inverness is safely back on tap, whoopee!
If you have yet to sample a fresh batch of our Organic Rhubarb Vodka Liqueur I urge you to pop in to one of our shops and try some for yourself. Fabulous on its own over a little ice, or mixed as a Rhubarb Bellini Cocktail, this is certainly something to add to your Christmas present list.
Something new for Christmas
Frances and I at Demijohn HQ have just tasted the final sample of our new British Walnut Liqueur 38%. Amazing! It will be on sale in all our shops within a week. The full nutty story will be revealed in a feature length edition of the Demijohn News next week.
Have a wonderful weekend and we look forward to seeing you very soon.
Yours,
Angus
---