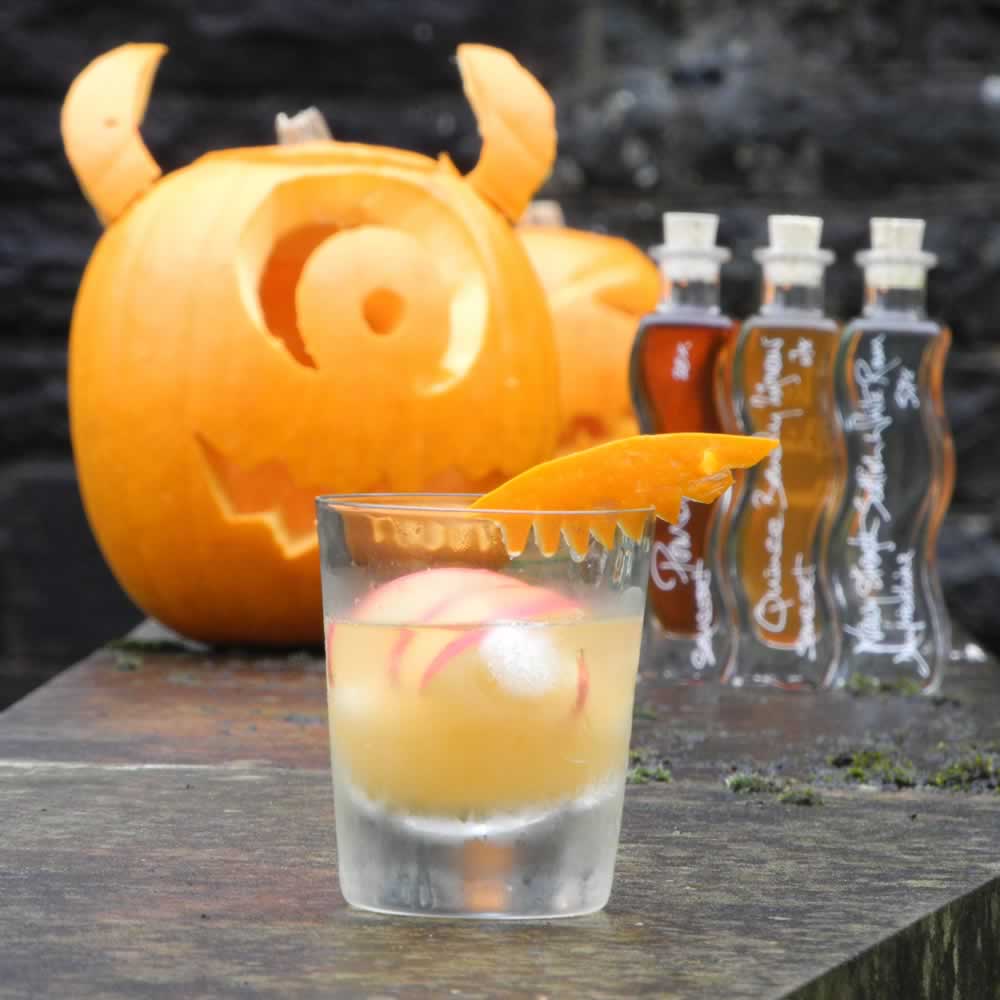 Few cocktails are better suited to a grown up Halloween party than our Quince Quencher, made with our unique Quince Brandy Liqueur 17%. Something wicked this way comes.....
In our minds Autumn is all about fruit, with the middle to end of October marking the marvellous harvesting of apples in Britain. Many varieties of British apples exist of course, however, it is the little known Quince which harbours a special secret for this cocktail.
Quince, once infused in Apple Eau de Vie creates our very special Quince Brandy. Its subtle qualities combine beautifully with our ruthless Navy Strength Scottish White Rum 57% to make a wicked wee drink we think even the three Wayward Witches of Macbeth would have been proud of!
Ingredients
Preparation
Shake measures of Quince Brandy, Somerset Pomona and Navy Strength Scottish White Rum with ice hard. Pour mixture into an old fashioned tumbler or rocks glass with plenty of fresh ice. Add cloudy apple juice and muddle gently.
Garnish with a slices of fresh apple or for a spooky twist pumpkin.
Drink your Quince Quencher slowly, for this potion is strong. Surround yourself with candles and friends who like to tell scary ghost stories.
Anything else I should know?
If you would like to buy the ingredients for this cocktail start with our Quince Quencher Cocktail Gift Set or simply follow the links from the ingredients section and choose your bottle size.
---