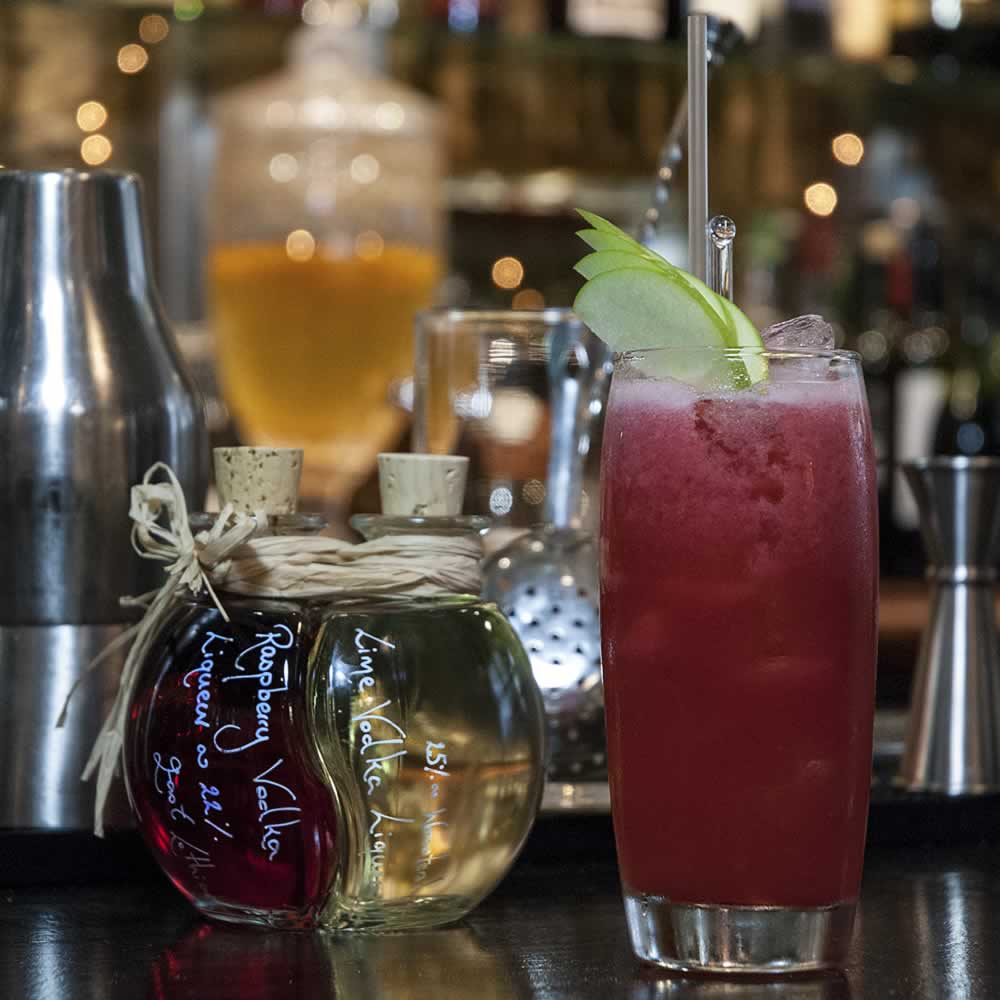 Sometimes simple flavours pair together in the most magical way, and such is the case in our deliciously fresh tasting Raspberry Fresh Cocktail. Combining our seriously fruity Raspberry Vodka, zesty Lime Vodka Liqueur and fresh apple juice, this drink can make a long and refreshing way to start a warm summer's afternoon or a night on the tiles.
Ingredients
Preparation
Add Raspberry Vodka, Lime Vodka, Raspberry Puree (optional) and plenty of ice to a High Ball or Collins glass and top up with fresh Cloudy Apple Juice.
Top Tip: To make a Raspberry Puree simply wash a good handful of fresh raspberries, place in a suitable bowl and mash, whizz or pummle them into a paste. A fork would do this as well as a very expensive liquidizer! Easy peasy lemon squeezy :)
Anything else I should know?
You can purchase the ingredients for our Raspberry Fresh Cocktail quickly by choosing our Raspberry & Lime Vodka Stack gift set. We also have an alcohol free version of this cocktail called Mummy's Raspberry Fresh Mocktail. It is definitely worth a try.
And finally. Mark and Tim in our York shop have had some great ideas for mixing our unique selection of handmade British drinks, but this is one of their best so far. Be warned however, our Raspberry Fresh Cocktail is so easy to drink it might make you rather fresh too!
Related Topics
Raspberry and Lime Vodka Stack
---