The Tilting Bucket Cocktail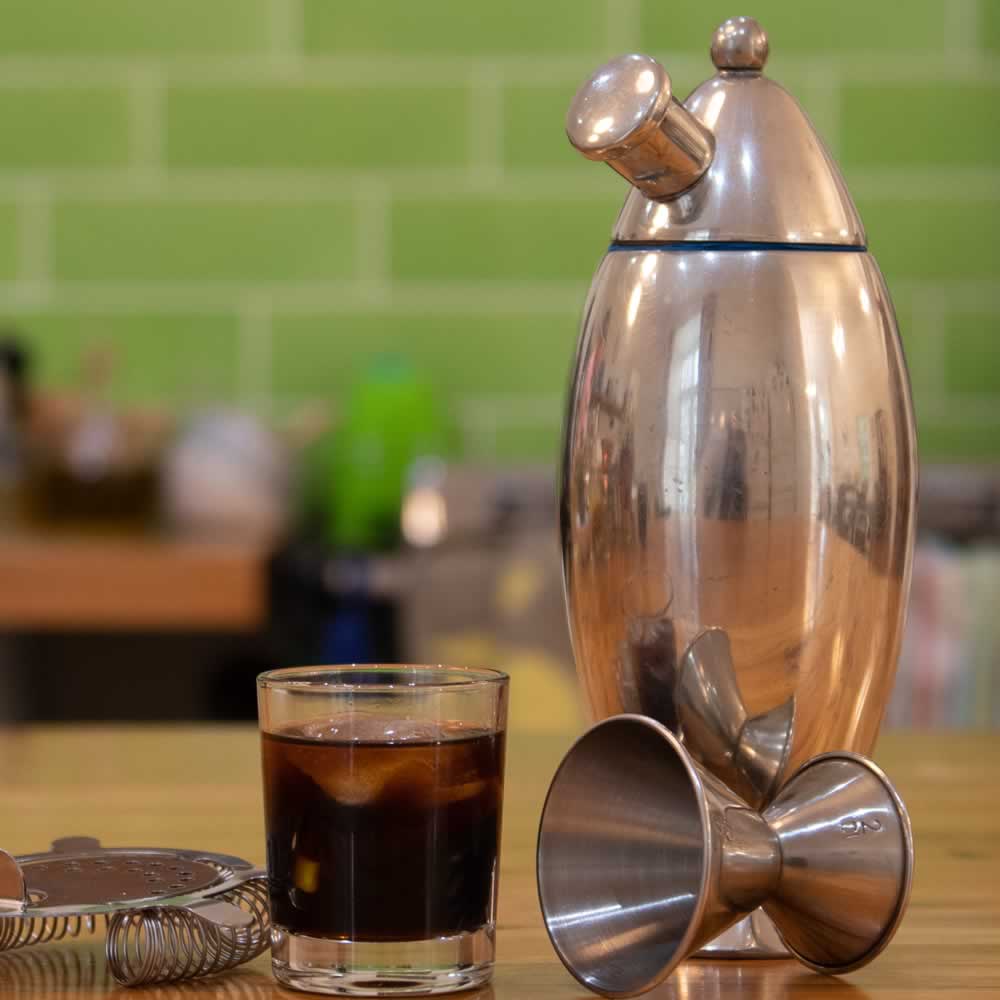 The Tilting Bucket Cocktail is a short, dark, strong drink that combines our intense Coffee Liqueur 25% with our popular, marmaldy Seville Orange Gin 26%. If you like your cocktails to have a cheeky kick in the pants, this is the drink for you!
The Titling Bucket was first created at The Scottish Game Fair at Scone Palace in September 2021. While launching our new Coffee Liqueur, a friend and big digger driver David McClelland became the inspiration for this fantastic drinks name.
David quickly found himself led astray by the charms of The Titling Bucket. It could happen to you, be warned!
Ingredients
Preparation
Add ice and measures of the two drinks to an old fashioned tumbler or rocks glass. Muddle gently. Garnish with orange peel, then drink like a cheerful big digger driver!
Anything else I should know?
If you would like to buy the ingredients for this cocktail simply follow the links from the ingredients section and choose your bottle size.
Other Coffee flavoured Cocktails:
---