Meady Mouthfuls - Honey Mead Cookies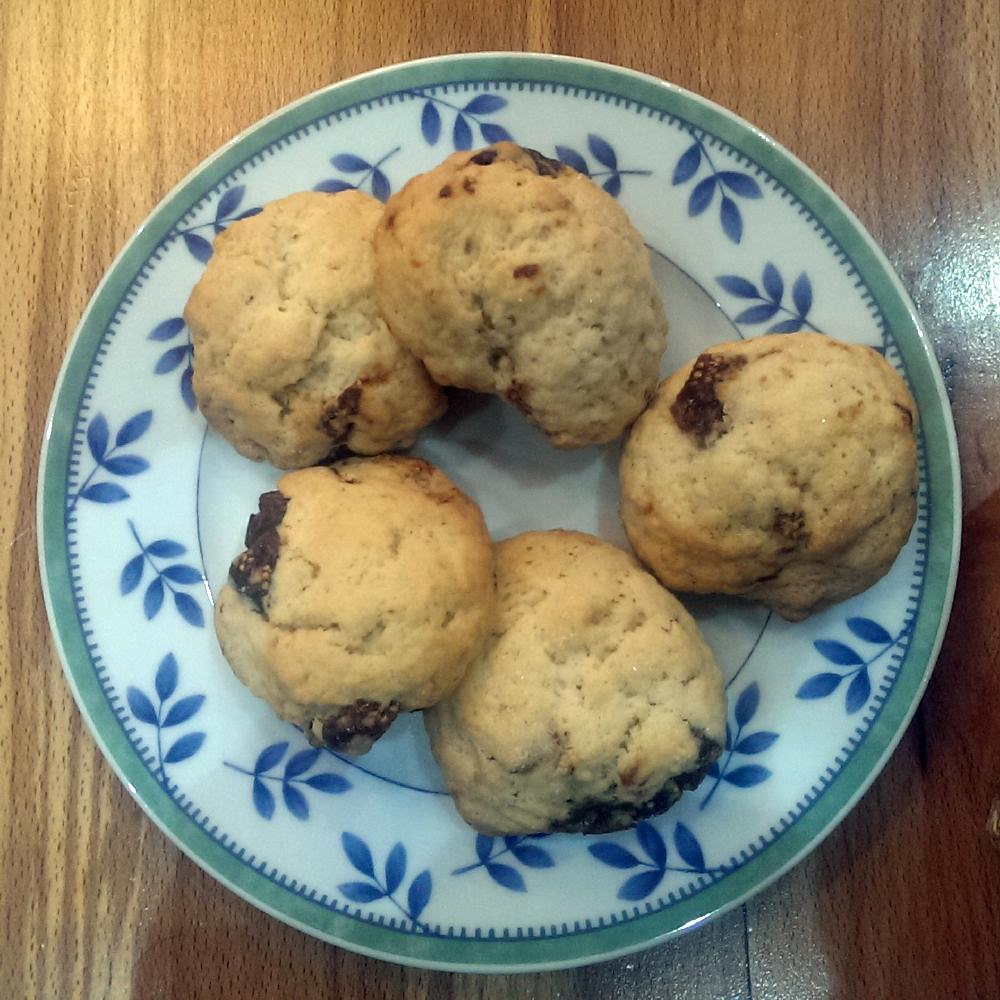 I had a nervously experimental attempt at making these the other day, really in preparation for a family tea party during the Easter holidays.
Much to my surprise they turned out like a very edible little rock cake, and a potential Easter gift for all the family to enjoy. In fact, since the children now tell me that they don't eat figs I've almost scoffed the lot!
Ingredients
Total time:30 mins
130 g

sugar

+ sugar to dust the cookies/cake
100 ml

unsalted butter

100 ml Demijohn

Traditional Honey Mead

14%
½ teaspoon of

baking powder

(8 g approx.)
150 g of chopped

dried figs

300 g

plain flour
Preparation
1. Beat together the sugar and butter and then slowly add the mead. Add the chopped dried figs, then mix in the flour sifted with baking powder.
2. Let the dough rest for about ten minutes.
3. Preheat oven to 180°C and line a baking sheet with parchment paper.
4. Using your hands, shape the dough into walnut-size balls, then press them gently to flatten.
5. Coat the cookies with sugar to make them crisp once baked.
6. Space them evenly on the baking sheet and bake for 15 minutes until golden but still soft in the centre.
7. Cool completely on the pan on a wire rack them from the oven and let cool in the pan.
They keep well for a few days in a tin box.
---