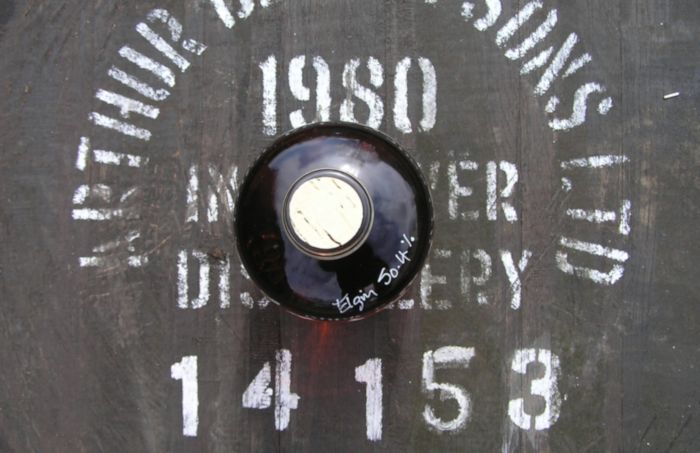 The word 'Whisky' holds many different connotations these days. For some it is either the horrid smelling rocket fuel of the goblins, or for others it is the most precious rays of unadulterated sunlight held together by water and made with the skill and experience of the best Grandmaster Wizard.
"There is no bad whisky. There is only some whiskies that aren't as good as others."


- Raymond Chandler
Whatever your thoughts on whisky, the question you ask before you buy some for yourself or someone else is, is there such thing as 'good' or 'bad' bottle?
I like the opinion of Raymond Chandler: "There is no bad whisky. There is only some whiskies that aren't as good as others."
At Demijohn we try to cover as many bases as possible by not only having some of the best single cask malt whisky on tap, but also allowing you to get a bottle as small as 100ml up to a litre! This makes very good quality whisky wonderfully affordable!
You can choose to buy our Whisky Selection racks if you do not want to put all your eggs in one bottle, or my personal opinion is book yourself on a Tasting for Two and try them all, taking full advantage of our Staff knowledge in finding your new favourite.
Build a Whisky Selection rack »
We have a small range of different types of whisky, but the ones we do have are, in my opinion, some of the best.
Our single malt whisky comes from one cask, meaning once we have sold it, you can never again buy that whisky. We sell some of our single malts at cask strength, meaning they have not been watered down to 40% like most supermarket whisky, ours can be anything from 46 - 68 Percent! We normally like to have very contrasting whisky so we generally get our Single Malt Whisky from 4 different regions of Scotland, Highland, Lowland, Speyside and Islay.
So if you are a whisky lover, or are curious to find out more, pop into one of our shops in Edinburgh, Glasgow, York or Oxford and taste them!
Mark Perkins
---