Demijohn News - Make it a Sloe Gin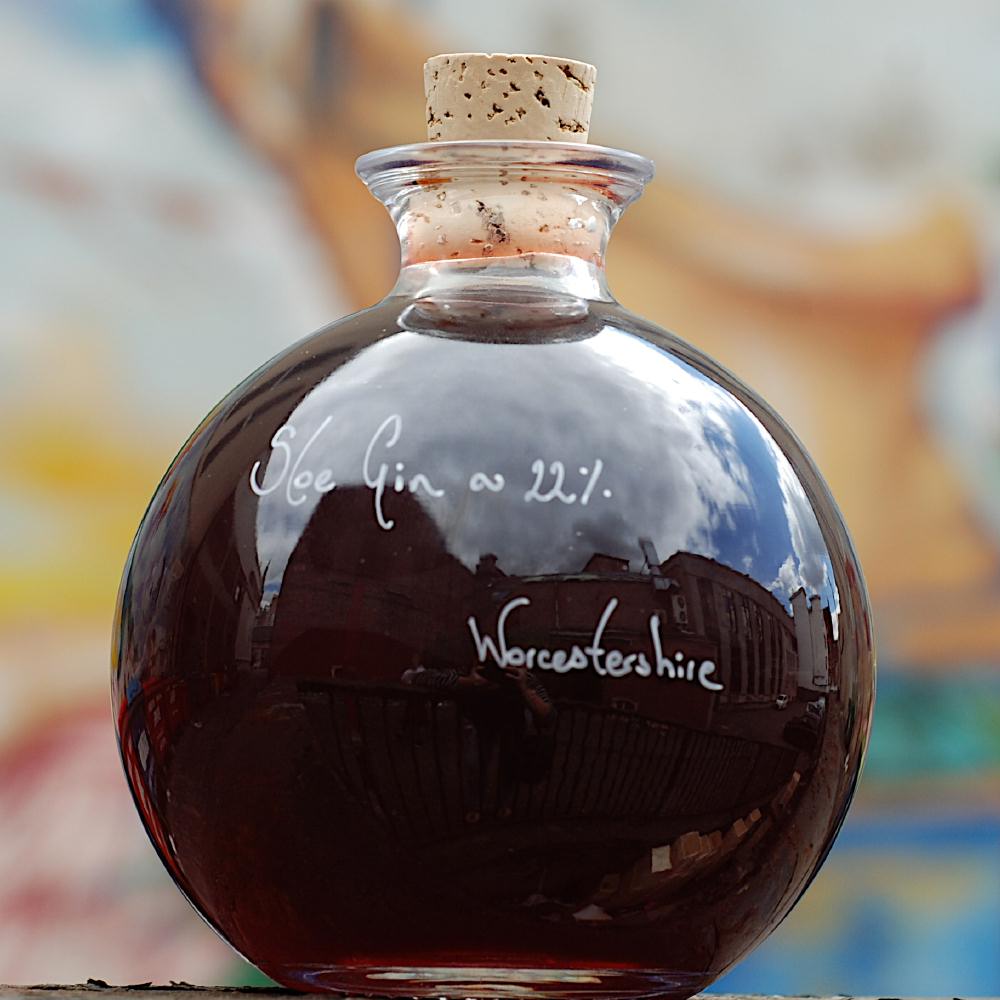 Make it a Sloe Gin
Sloe season has arrived and with it the need to harvest Sloe berries from rather prickly bushes. Sloe Gin is one of the classic drinks of the British Countryside. With its rich, port like taste Sloe Gin can make a fabulous after dinner drink or something with which to fill your hipflask.
The stakes are high to make a first class drink each year, and as our Sloe Gin won the World Sloe Gin Championships for the last two years we have quite a reputation to uphold. So last week some of our enthusiastic Demijohn Staff marched on the hedgerows of Galloway to pick a little of the elusive Sloe for our 2017 batch of Sloe Gin. Our haul was good, and luckily so was the weather and the lunch!
You may make your own Sloe Gin, you may have friends or relatives who make their own. Everyone involved in Sloe Gin's annual production understands the need to keep the location of their precious Sloe berries close to one's chest. They also understand that only time will assure you of a drink with a perfectly deep flavour similar to a vintage port.
After at least 10 months of maturing in a London Gin, Demijohn Sloe Gin is nearly ready for drinking. Often we allow 12 months just to be sure. Sloe Gin is therefore aptly named. We recommend you come and have a sip before it is all gone.
Invite to a Pre-Christmas Tasting Evening
If you would like a chance to try our Sloe Gin first hand, among the many other delicious products we have on tap in our shops, then please sign up now for our special Pre-Christmas Tasting Evening. This event will be run simultaneously in our four shops, Edinburgh, Glasgow, York and Oxford on Wed 16th Nov 2016.
The Tasting Evening will start promptly at 6.30pm with a cocktail and last for about an hour. Tasting Evenings are fun and relaxed and will allow you to try all of our new products and many more besides, giving you some great ideas for Christmas presents.
Cost to attend this special event is just £10* per person of which £5 can be redeemed as a shopping voucher on the night against any purchase made.
To book your place
Choose your preferred shop then either email your choice and contact details to info@demijohn.co.uk or call our Customer Line on Tel: 0845 6048350. Please note places are limited.
Love the idea but not the date?
Our special pre-Christmas Tasting Evening is based on our standard Tasting Evening which can be booked and run as a private event on a date to suit you either within our shops or at your chosen location. They are an excellent and affordable way to entertain a group of friends or work colleagues. Contact us for more details about booking your own Tasting Event.
*Terms: Please note that after your booking is confirmed your £10 attendance fee is refundable only in the event of cancellation of the Tasting Evening by Demijohn. The £5 shopping voucher is valid only during the tasting evening.
Events News
Christmas Fair season is about to begin. I have oiled my moving parts and dusted off the cobwebs of Autumn in preparation! It kicks off with the wonderful BBC Good Food Show in Glasgow SECC between Fri 4 to Sun 6 Nov next week. We will be exhibiting on Stand D102, in amongst a brilliant selection of other food and drink businesses. We maybe coming to a location near to you. View our Fairs and Events page for full details.
Win a Ball of Sloe Gin
If you would like a chance to win a Ball of Sloe Gin delivered to your door for free, then please enter our latest competition.
I hope we see you for a sip of Sloe Gin very soon.....
Yours,
Angus
---