Eggs-citing sustainable Easter treats from Demijohn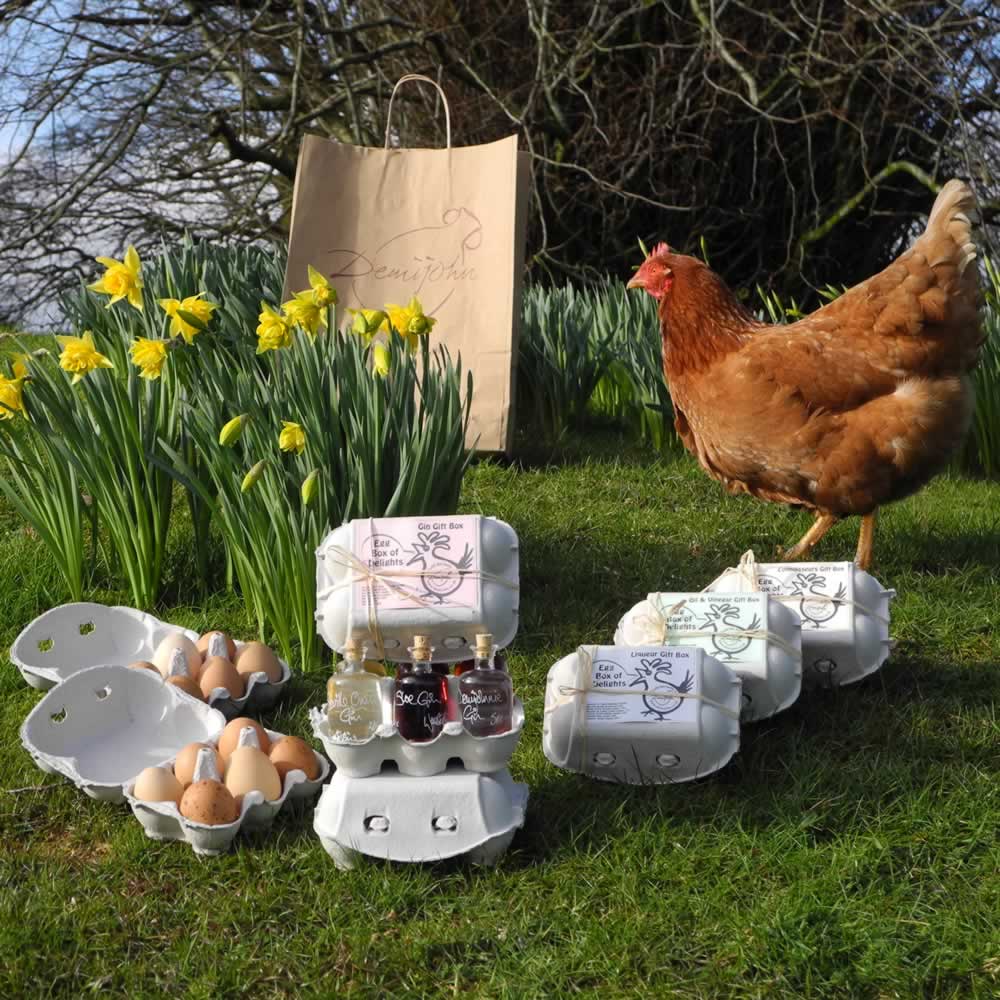 Are you bored of Easter eggs or do chocolate turns you off? Then try Demijohn's Egg Box of Delights, which is a grown-up way to say Happy Easter to someone you love.
For a quirky Easter treat, the easily compostable free cardboard duck egg box, which is slightly bigger than a hen's egg box, is bursting with six miniature 40ml Apotheker bottles, filled to the brim with homemade artisan spirits such as Seville Orange Gin, Morello Cherry Brandy, Chocolate and Coffee Cream Liqueur, or oils and vinegars.
Starting at just £23, the new range includes 4 gift set varieties, including a gift set of 6 Gins, a gift set of 6 Liqueurs, a gift set of 6 Oils & Vinegars and Connoisseurs gift set, so there is something for everyone. They make a lovely present for friends and family during the Easter holidays. Crafty friends will love having the bottles to re-use and they are a great way to take a small amount of dressing elegantly to a spring picnic.
Demijohn is a very sustainable and eco-conscious retailer and this new Egg Box of Delights is as eco-friendly as you can get. The cardboard is compostable and the bottles are all refillable at all Demijohn outlets or via mail order.
All the Demijohn drinks can be drunk straight from the bottle over ice, or if you are feeling inventive make one of our delicious and unusual cocktails listed on our website.
For added gifting, Demijohn will write a short personal message on the bottles which makes it an extra special present this Easter.
Give the Easter bunny a run for his money by visiting the Demijohn website to order.
Browse the new Egg Box of Delights gift sets and a range of other Easter gifts via: https://www.demijohn.co.uk/gift-ideas/easter-gifts
- Ends -
Demijohn sources unusual, delicious artisan liqueurs, spirits, oils and vinegars from around the UK and Europe and sells them in a wide range of re-useable glass bottles. Each bottle can have a free personalised message added. Gift wrapping is also available.
11 Museum Street, York, YO1 7DT Tel: 01904 637487
Demijohn Shop Opening Hours: Mon-Sat 10 to 6pm, Sun - 11.30 to 5pm
For photography, further press information or press samples, please contact: Fenella Taylor at Fenella Taylor PR. Tel: 01389 830390 Mobile: 07721 324696 Email: fenella@fenellataylorpr.co.uk
---