Is your Mum a Yummy Mummy?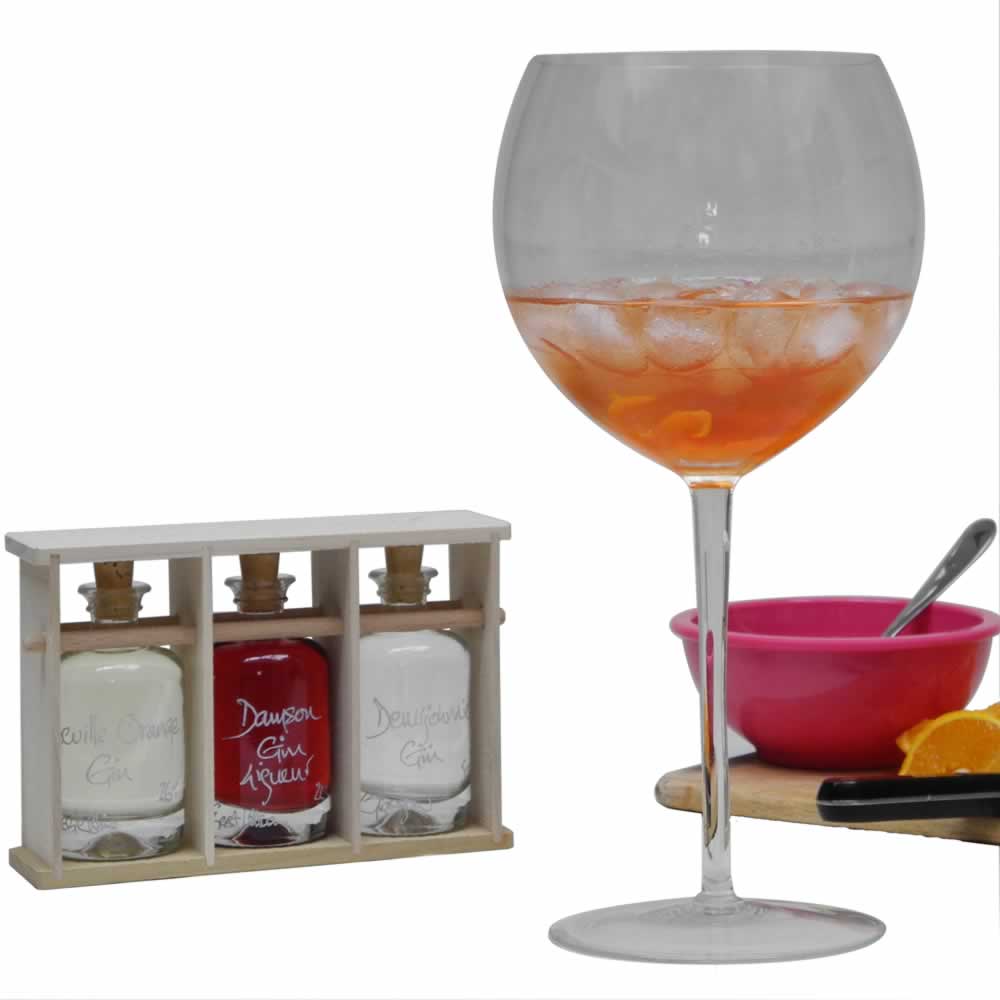 Gin has long been nicknamed 'Mother's Ruin' but at Demijohn we think it is the best present for Mother's Day on 26 March. We've even created a special Mother's Day gift set – the Mini Yummy Mummy Rack.
Demijohn's Mini Yummy Mummy Rack, handmade from poplar, contains the three unique drinks in beautiful apotheker 40ml bottles, required to make the Yummy Mummy Cocktail.
Combined together the marmalady Seville Orange Gun, fruity Damson Gin and our smooth in house Demijohnnie Gin makes a Mother's Day cocktail that will delight your mum and give her a Mother's Day to remember. To make your Yummy Mummy Cocktail select a large wine goblet glass and fill 1/3 full with ice. Using a sharp vegetable peeler, carefully remove one or two strands of peel from a fresh orange and place in the glass then add measures of the three gins and top up with tonic water. By the third sip, you will be humming "Yummy Mummy!" Its subtle, strong and a stunning drink – just like mum.
So this Mothers Day forget the flowers, chocolate or traditional presents and give her something unique. The Mini Yummy Mummy Rack is only £23.35.
Even better you can have a personalised message added for free on the bottles so it becomes even more personal. If you want to vary the contents of the bottles and build your own rack of 40ml bottles, or even larger 200ml bottles, the Demijohn team will be delighted to help.
Demijohn is also organising special Mother's Day Tasting Evening on Fri 24 Mar at each of its shops. Contact them if you'd like to attend.
But quick time's running out – order now:
http://www.demijohn.co.uk/mini-yummy-mummy-rack
http://www.demijohn.co.uk/blog/yummy-mummy
- Ends -
Note to Editors:
Demijohn sources unusual, delicious artisan liqueurs, spirits, oils and vinegars from around the UK and Europe and sells them in a wide range of re-useable glass bottles. Each bottle can have a free personalised message added.
382 Byres Road, Glasgow, G12 8AR Tel: 0141 337 3600
32 Victoria Street, Edinburgh, EH1 2JW Tel: 0131 225 4090
11 Museum Street, York, YO1 7DT Tel: 01904 637 487
20 Little Clarendon Street, Oxford, OX1 2HP Tel: 01865 552179
Normal Opening Hours: Mon-Sat 10-6pm, Sun – 11.30-5pm
For photography, further press information or press samples, please contact: Fenella Taylor at Fenella Taylor PR. Tel: 01389 830390 Mobile: 07721 324696 Email: fenella@fenellataylorpr.co.uk
---