Mothers Day Gifts that She'll Really Love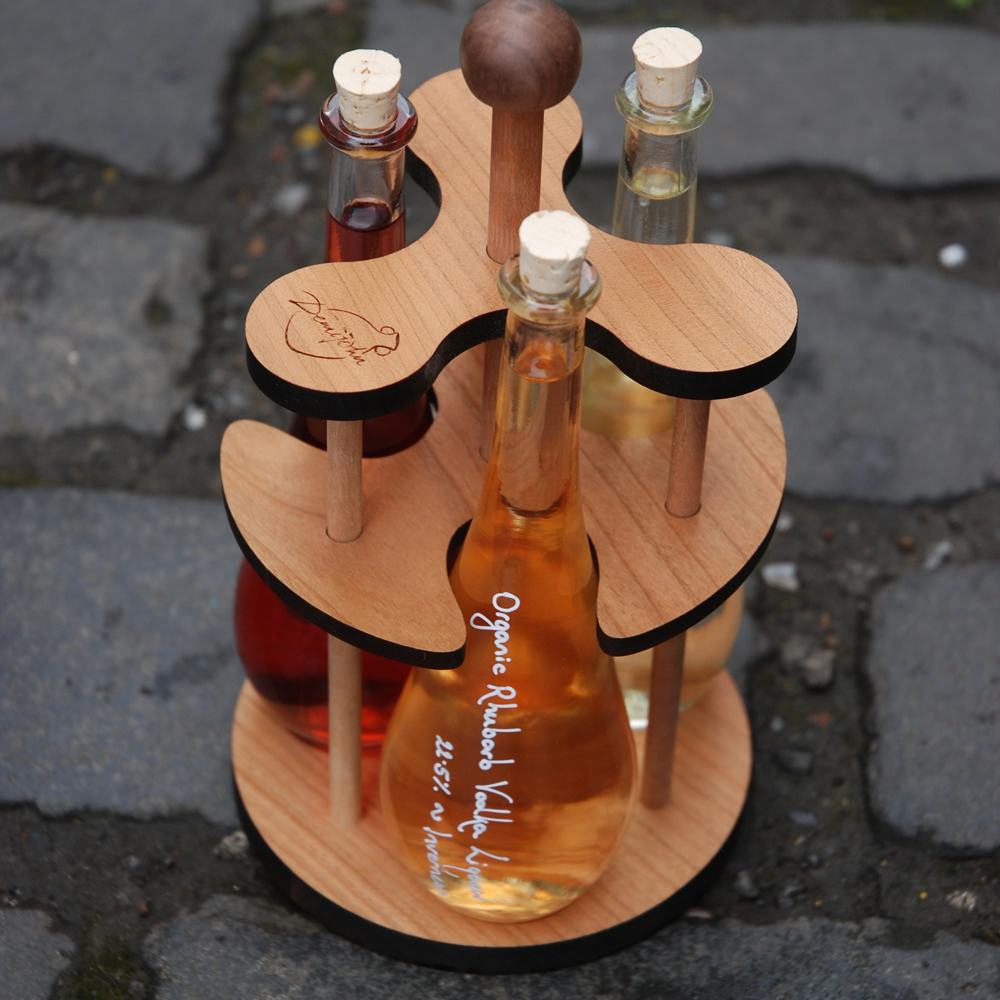 Right, this year I really need to get my Ma a Mothers Day gift that she'll love. After all she needs a worthy reward for all those years of pulling on the mask of delight as she was handed the homemade mothers day gift in the form of a clay hippopotamus in bed sculpture and, even worse, the slightly chipped china shire horse found in an "antique" shop. I can't be sure that my taste has improved markedly in the sculptural department but I'm fairly confident that I'm onto a winner with the Demijohn Goccia Carousel. This British made red Cherrywood gadget is a charmer. It holds 3 very pretty Goccia 100ml bottles which can be filled with any of Demijohn's delicious delights.
It has been suggested that a foodie carousel is a great Mother's Day gift idea and so it is: a sunshine filled extra virgin olive oil paired with two fruitfilled vinegars is a delightful herald of the spring coming our way and the perfect gift for Mother's Day! The beautifully hand crafted woodwork allows our tear shaped bottles to stand securely without falling all over your kitchen surface, and again, you can pick the flavours...
Our best selling and wonderful Elderflower Vinegar would be my choice, we have our fruity Raspberry Vinegar as a contrast and then you can top it off with either our Tuscan Villa Montalbano Extra Virgin Olive Oil or Yorkshire Lemon Rapeseed Oil for a treat of foodie goodness. And of course, as you may know, on finishing them you can bring that wonderful mother of yours into our shops and refill them! You do not pay for the rack or bottles again and you get to try what ever new items we have in stock!
On the other hand, though I hate to cast such a slur on the delightful British climate, I can't help but notice, as I sit at my desk accompanied by my trusty puffer heater, that spring hasn't entirely sprung yet and so the thought of warming tots of a little something making a good Mothers Day present seem to hit the spot. Perhaps a truly great Mothers Day gift would be the Liqueur Carousel filled with Rhubarb Vodka Liqueur 20.5%, Damson Gin Liqueur 22% and Spiced Rum Liqueur 20%. Those vivid pink rhubarb stems are one of the first garden treats of the year and our Rhubarb Vodka embodies that wonderful fruity sharpness spectacularly. And if, like me, and my mother perhaps too, you need to warm up again after a spell in the garden finding the rhubarb or just venturing out on a chilly springtime footer in the great outdoors then what better way to warm up than with a little Damson Gin or Spiced Rum.
On which note, what are my family getting me for Mothers Day?
Treat your mother to something different and lovely... because let's face it, not only did she make you... she then put up with you for all those years...
Frances
---