New Handmade Cordials from Demijohn are Unique Alcohol Free Treats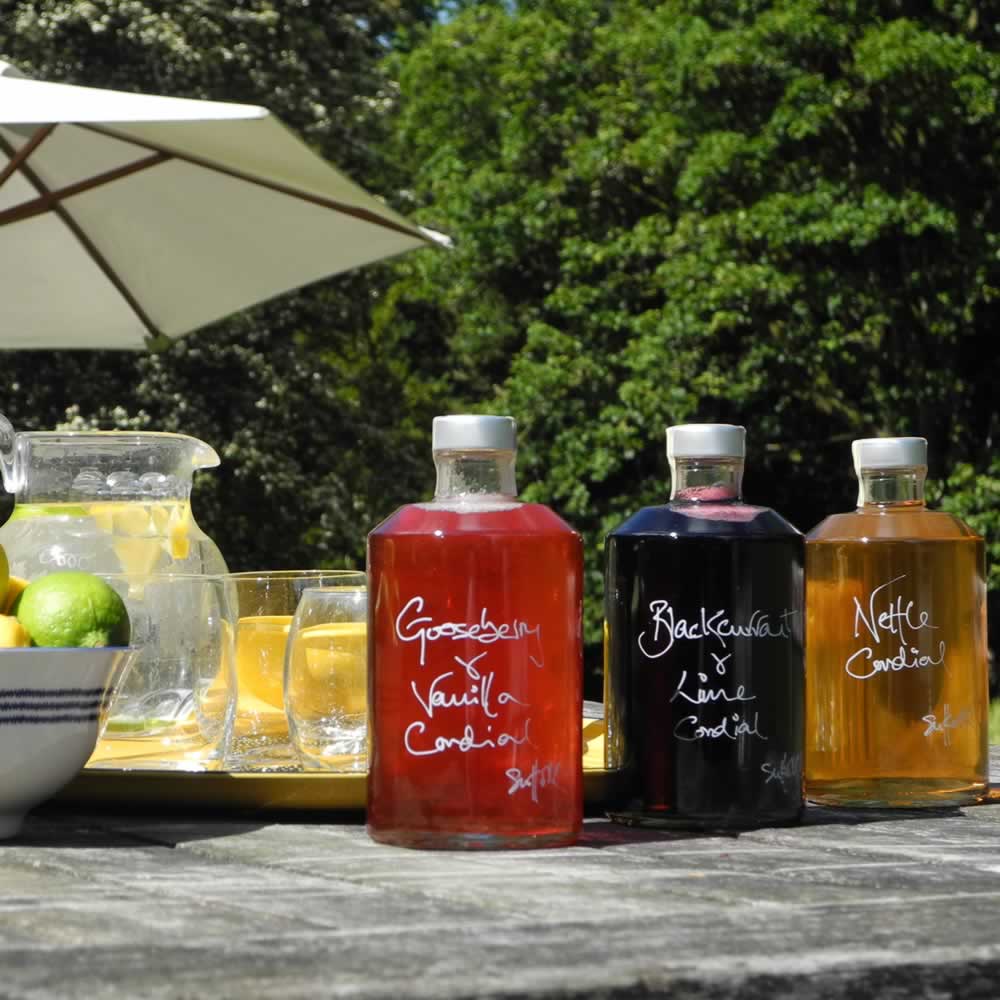 Alcohol free alternatives for Grown Ups needn't be fun free.The renaissance of Liqueur and Cocktail drinking has been slowly trailed by the wish for a bit of luxury without the alcohol content. Versatility is key in mocktail making and carefully blended flavours add the nuance of the expert mixologist in place of the sweet blast of commercially available soft drinks.
Keen to keep bringing new flavours to our customers artisan liquid deli Demijohn now has a wide range of handmade cordials that make being alcohol free fun! Two spicy new additions have just joined the team this spring.
Having launched the cordial range in 2017 we have been regularly adding a range of over 10 flavours. Each new addition is so popular that it sells out almost immediately!
New flavours – Pear and Cinnamon, and Spiced Plum, have been added to the range of Rhubarb & Ginger, Spiced Apple, Nettle, Elderflower, Raspberry, Lemon & Mint, Lime & Chilli, Blackcurrant and Lime and Gooseberry and Vanilla – they are so concentrated that you only need a small amount to dilute with sparkling or still water. They also make a great base for mocktails when blended with fruit juices and mixers and can be used as syrups in cocktails.
Angus Ferguson, owner of Demijohn, said: "These amazingly delicious alcohol free drinks are causing a revolution. They are handmade for us by a Suffolk micro producer Charlotte Grant, who is not only immensely passionate about making cordials but has a magical skill. The secret of their success is that they give you a similar buzz to an alcoholic drink, and yet are not too sweet. They can be drunk all night, in place of a G&T or a glass of wine. If you don't believe us, try them!"
All cordial ingredients wherever possible are British grown or foraged from the hedgerows, so supply is limited as many are seasonal (the nettle harvest is a particularly painful and short event as only the new young tips can be used at the start of the growing season).
Our cordials are bottled in our range of distinctive refillable Demijohn bottles and are available by mail order via Demijohn's website at:
http://www.demijohn.co.uk/drinks/cordials
- Ends -
Note to Editors:
Demijohn was founded in Edinburgh in 2004 by Angus and Frances Ferguson. They source unusual, delicious artisan liqueurs, spirits, oils and vinegars from around the UK and Europe and sell them in a wide range of re-useable glass bottles via their international mail order service and farm shop concessions. Each bottle can have a free hand written personalised message added. Gift wrapping is also available.
Demijohn, Glenlair Farm, Castle Douglas, DG7 3DF
Tel: 0845 6048350 www.demijohn.co.uk
Demijohn Farm Shop Concessions:
https://www.demijohn.co.uk/store-locator
For photography, further press information or press samples, please contact: Frances Ferguson at Demijohn
Tel: 0845 6048350 Email: info@demijohn.co.uk
---