Summer Cocktail Tips from Demijohn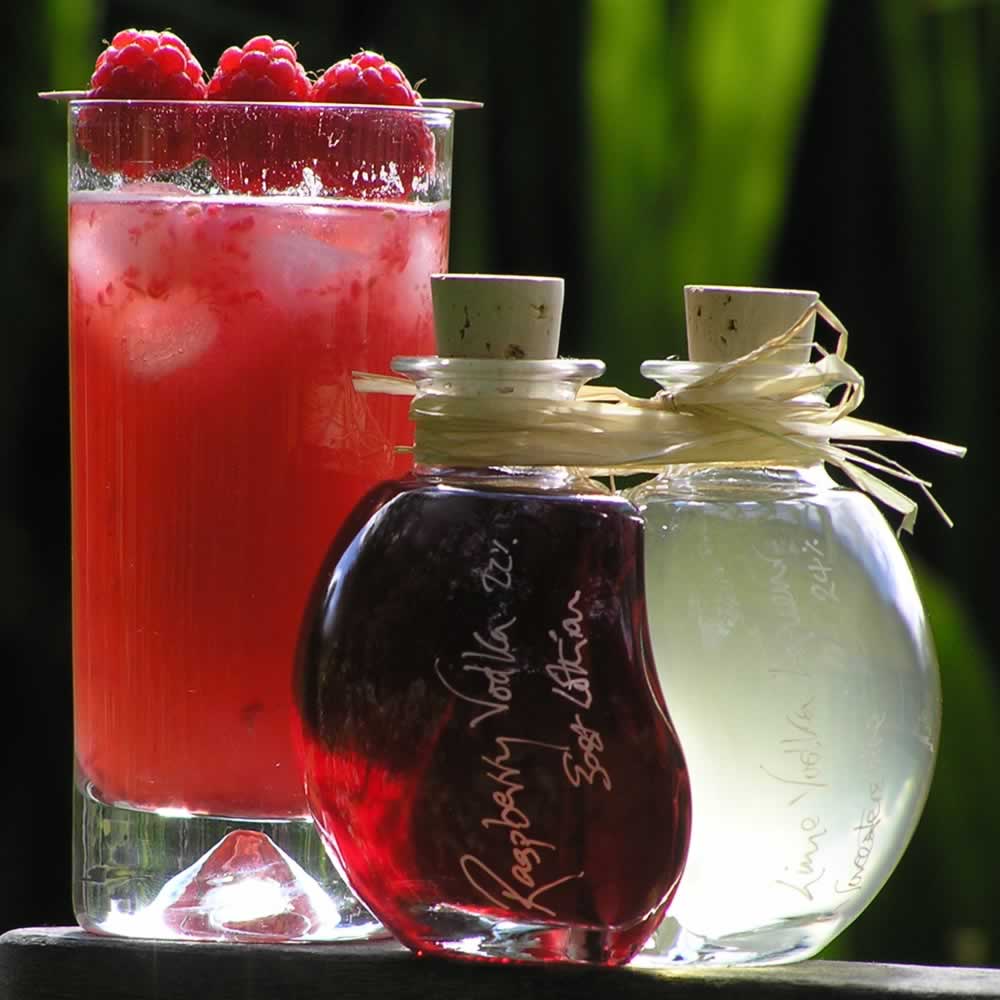 Summer is upon us and as we all head outside we get that lovely warm feeling of entertaining friends while enjoying some good food and drinks. But the eternal question is how to provide original drinks. Many love a flute of fizz or a cold beer but a much better way to impress your guests are to whip up cheeky little Summer Cocktail Recipes and it's sure to get the party started.
Liquid deli Demijohn, who source and sell artisan handmade spirits and liqueurs, are the cocktail connoisseurs as many of their drinks make the ideal summer cocktail. Indeed, some are simply the taste of summer in a bottle. Demijohn owner Angus Ferguson has plenty of advice on serving summer cocktails.
Firstly, ensure everything is well chilled and where possible use natural tasting spirits rather than highly flavoured or coloured ones as they will taint the subsequent cocktail. Secondly, try and add a bit of fresh fruit to the cocktail as that always looks and tastes better – for our rhubarb cocktails we add pureed rhubarb and our Raspberry Fresh has fresh raspberries.
Next choose the right glass – for a long cocktail a high ball glass is perfect and great when you add soft drinks and ice. Where you want something smaller and stronger a wide rimmed traditional cocktail glass is perfect.
You can mix up cocktails in jugs in advance rather than making them one by one when the guests arrive but always taste to check the strength and add ice at the last minute. Stir well before serving.
Here are some of our favourite cocktail recipes:
Rhubarb Bellini Cocktail - This is a long drink that should be ideally served in Champagne Flutes or another similar tall glass. Stew fresh rhubarb stems for about 5 minutes and sweeten generously with sugar. Liquidize the stewed rhubarb with a blender into a smooth paste. Chill for an hour prior to adding 2 teaspoons full of the fruit purée to the glass. Add a measure of Rhubarb Vodka Liqueur 20.5% and top up with chilled Prosecco or Sparkling White Wine
Citrus Sundowner Cocktail is a drink designed to make you feel alive and kicking. Best drunk on a warm evening with friends as the sun goes down, it will revitalise the parts that other cocktails fail to reach.
Take a high ball glass or increase the quantities and add to a pitcher for larger parties. Add 1 measure each of Lime Vodka, Seville Orange Gin, Ginger Wine with plenty of ice to a glass. Then add the juice of a quarter of fresh lime and a quarter of fresh lemon. Top up with tonic water, stirring gently. Garnish with small segments of lime, lemon and orange. Drink slowly facing into the setting sun, and feel happy!
Raspberry Fresh Cocktail - This drink can make a long and refreshing way to start a warm summer's afternoon or a night on the tiles. Add 2 measure of Raspberry Vodka, to 1 of Lime Vodka, a teaspoon of Raspberry Puree (optional) and plenty of ice to a High Ball glass and top up with fresh Apple Juice.
Available from Demijohn shops in Oxford, Glasgow, Edinburgh and York or online at www.demijohn.co.uk
Ends -
Note to Editors:
Demijohn sources unusual, delicious artisan liqueurs, spirits, oils and vinegars from around the UK and Europe and sells them in a wide range of re-useable glass bottles. Each bottle can have a free personalised message added.
382 Byres Road, Glasgow, G12 8AR Tel: 0141 337 3600
32 Victoria Street, Edinburgh, EH1 2JW Tel: 0131 225 4090
11 Museum Street, York, YO1 7DT Tel: 01904 637 487
20 Little Clarendon Street, Oxford, OX1 2HP Tel: 01865 552179
Normal Opening Hours: Mon-Sat 10-6pm, Sun – 11.30-5pm
For photography, further press information or press samples, please contact: Fenella Taylor at Fenella Taylor PR. Tel: 01389 830390 Mobile: 07721 324696 Email: fenella@fenellataylorpr.co.uk
---