The Perfect Gift for Valentines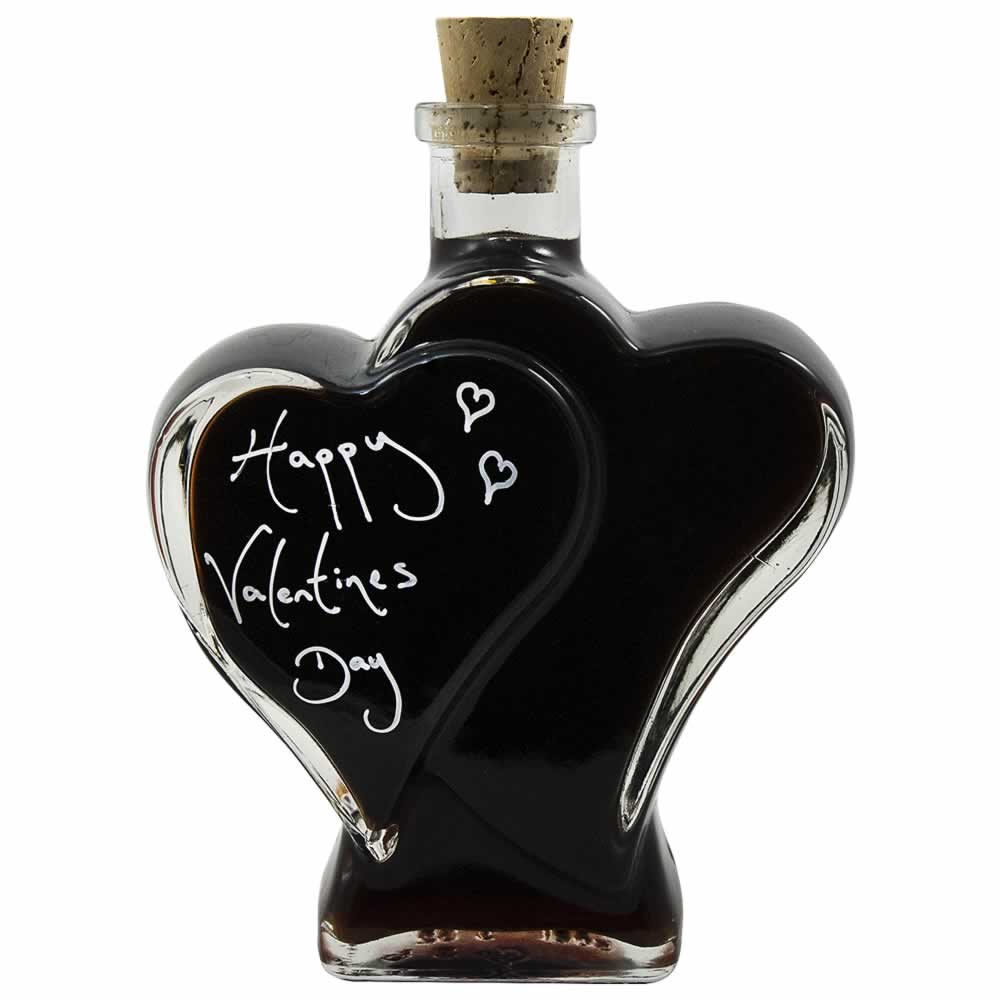 Love is in the air at Demijohn! We have been thinking of the perfect time to get a gift for your partner and that time is now. This is a curated list with some of our favourite valentines gift ideas and delicious cocktails for that special day with your partner.
Gifts
Our most popular bottle at this time of year is always the Heart. Fill it with all your heart's desires like Raspberry Vodka or Chocolate Rum.
Take a look at our special selection of Valentines Gifts. There are many to choose that are little and large.
For the little gift we have selected our favourites like a velvety Nocturne of Coffee Cream Liqueur, a strong Hipflask of Navy Strength Scottish White Rum, or a sharp Nocturne of Lime Vodka.
For the large gift we have selected The Cocktail Lover's Goody Bag with all you need to make a little pick me up, or there is The Medium Food Hamper, with many foodie delights.
Still need a few more ideas?
We have gifts to suit every budget so let's take a look at our small delights which are under £10.
Choose from a gentle Traditional Mead, sophisticated Seville Orange Gin, refined Sloe Gin, smooth Gooseberry Gin, delicious Spiced Rum, thrilling Elderflower Vodka, fruity Raspberry Vodka and fresh Rhubarb Liqueur which all come in our wiggly Fila bottle.
Valentine's Day Gifts from £20 to £50
Looking for something stackable? Then you are in luck as we have many sets ready for you to choose like the Raspberry and Lime Vodka Stack which can be made into a delicious cocktail. Fan of Irish coffee? Then the Irish Coffee Gift Set will hit the spot.
For the wanderer there is the Scottish Explorer Gift Set, containing drinks from around the globe. Now something regal and classy the Royal Wedding Tower, which was made to commemorate the Royal Wedding between the Duke and Duchess of Cambridge.
Valentine's Day Gifts from £40 to £100
Starting off strong, you or your partner could be the proud owner of the Whisky Tower, which has all whisky you need for a wee dram.
For a non-alcoholic choice how about the Small Food Hamper, which has everything a real foodie needs. And finally you can't go wrong with a bit of chocolate, so a strong choice would be the Chocolate Lovers Box, as Valentines without chocolate is like a holiday without sun.
Want to make your gift extra special? Why not add a personal handwritten message to your order, either on the bottle or on a card.

Cocktails
There are so many appetizing cocktails, it's hard to know where to start. So we have picked some that will go down easy by candlelight.

For a fruity choice we have our Royal Rhubarb and Ginger Cosmopolitan which has marmalady Seville Orange Gin, fresh Rhubarb Liqueur and Ginger Wine to give it a bit of heat.

For a crisp cocktail try our Raspberry Fresh, containing fruity Raspberry Vodka and zesty Lime Vodka.
For the gin lover, a cocktail full of zing our The Gin Gin Mule - with a Gooseberry Twist, will do the trick. This consists of smooth and fruity Gooseberry Gin and sharp Lime Vodka.
A perfect addition to these cocktails or the base of a good mocktail should start with one of our tempting cordials. Choose from flavours like Blackcurrant and Lime or a subtle Elderflower.
However you spend your Valentines with a drink or a gift, don't forget to appreciate the time with your partner but we are sure some of the ideas mentioned could help that along.
---