Three Times a Winner - Demijohn's Sloe Gin Crowned Best in the World for the Third Year Running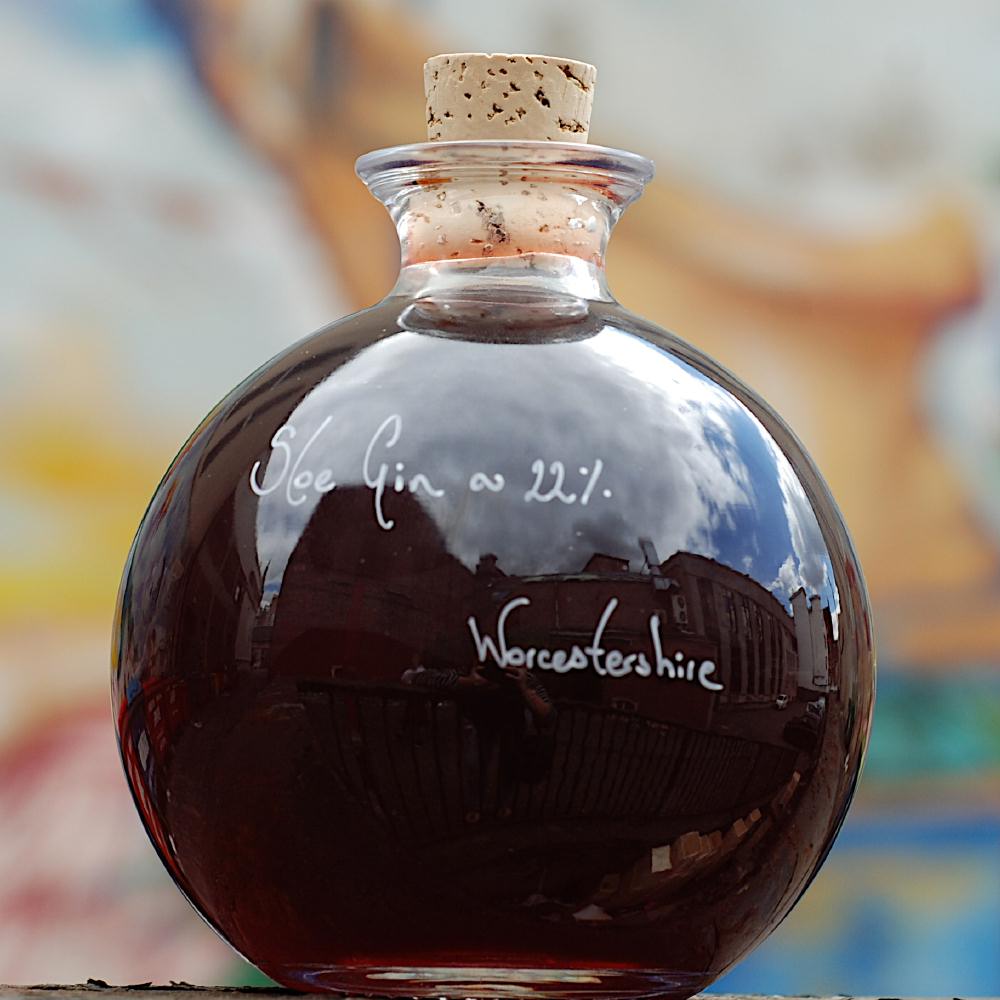 It's official – Demijohn's Sloe Gin is quite simply the very best in the whole world having won the 'Sloe Ginster World Champion' title for three consecutive years.
An annual event now in its eighth year and held at The George Inn in Frant, Demijohn's Sloe Gin beat many other commercial competitors to be awarded this coveted title last Wednesday.
Made in Worcestershire Demijohn's Sloe Gin is a rich, very British liqueur and is the perfect finish to a fine meal or as a tipple in a hip flask while out on a bracing walk. And what makes it even more special is that the Demijohn team shuts up shop in the autumn and treks to the Galloway hedgerows to pick sloes to ensure the producers have enough to cope with demand. Due to the fact that sloes grow wild on the blackthorn bush in only certain places Demijohn scours the land for good, juicy sloes which are then steeped in London Gin for many months with sugar to create what is now officially the world's best Sloe Gin.
Demijohn's winning Sloe Gin was described by judges Anita Martin, Mark Baldwin and Diana Morris as: "Not too sweet, not too dry and a perfect drink for the winter." All proceeds of the event are donated to the MS which supports people with Multiple Sclerosis - www.mssociety.org.uk
Angus Ferguson, owner of Demijohn said on hearing the news: "With 3 World Championship wins for our Sloe Gin, we are quite literally toasting our success in Sloe Gin! Our recipe is a closely guarded secret but one tip, if making your own follow its name – don't be too hasty and infuse the sloes for at least 10 to 12 months to ensure a deep, rich flavour.
"Credit must go to our hard working Sloe Gin producing team – the Hingston family from Worcestershire. While we can help with picking and quality control, without their Hingston talent no amount of our fabulous Sloe Gin would be made. I only hope there will be enough left this year for others to try it also at Christmas."
Demijohn Sloe Gin is priced at £5.40/100ml and is available from www.demijohn.co.uk or at our shops in Glasgow, Edinburgh, York and Oxford.
http://www.demijohn.co.uk/sloe-gin-25
- Ends -
Note to Editors:
Demijohn sources unusual, delicious artisan liqueurs, spirits, oils and vinegars from around the UK and Europe and sells them in a wide range of re-useable glass bottles. Each bottle can have a free personalised message added.
382 Byres Road, Glasgow, G12 8AR Tel: 0141 337 3600
32 Victoria Street, Edinburgh, EH1 2JW Tel: 0131 225 4090
11 Museum Street, York, YO1 7DT Tel: 01904 637 487
20 Little Clarendon Street, Oxford, OX1 2HP Tel: 01865 552179
Normal Opening Hours: Mon-Sat 10-6pm, Sun – 11.30-5pm
For photography, further press information or press samples, please contact: Fenella Taylor at Fenella Taylor PR. Tel: 01389 830390 Mobile: 07721 324696 Email: fenella@fenellataylorpr.co.uk
---