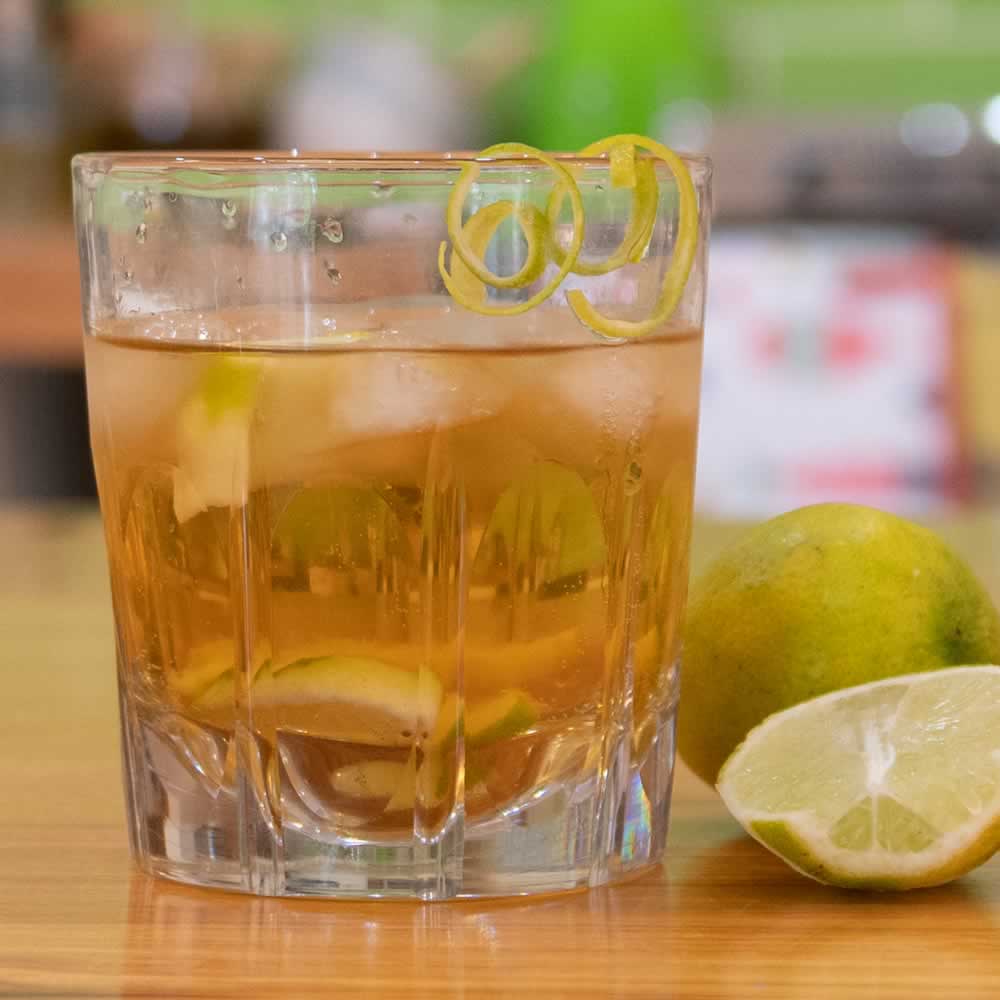 Highland Fuze is a long, refreshing, whisky sour cocktail drink with an explosive finish. It can quench the thirst of many on a warm Summer's evening in the most excellent way. Like all our recipes, there is a good story behind its creation.
Each year from August Her Majesty The Queen heads with her family to her Scottish home at Balmoral in Royal Deeside for her summer holidays. To protect her and provide a Guard of Honour for a number of ceremonial duties a Company of about 100 serving Scottish Infantry Soldiers are allocated the task of forming the Queen's Guard.
In 2015 this task fell to The 2nd Battalion The Royal Regiment of Scotland (The Royal Highland Fusiliers) of whom the Guard Commander was a personal friend.
As part of the many duties of the Queen's Guard, they are required to host a number of high profile Cocktail Parties. We were asked to create a new cocktail drink that would be suitable for such occasions.
After some tremendously fun experiments with the Officers' of the Queen's Guard and some inspired mixology based around a toffee apple from Demijohnnie Joe Rogerson, Highland Fuze was born. A cocktail drink not only delicious in taste, but also fit for Her Majesty The Queen.
Ingredients
Preparation
Choose a large tumbler style glass and add a generous quantity of ice. Squeeze in some fresh lime juice and add measures of both Toffee Whisky Liqueur and Somerset Pomona. Add a dash of Indian Tonic Water and muddle gently. Garnish with a slice of lime.
Top Tip: Highland Fuze is ideally suited to being made in larger quantities and served from a jug at your drinks parties.
How do I buy the drinks for this cocktail?
If you like this cocktail recipe then you can buy the actual drinks for it as single bottles by clicking on the various product links in this recipe.
Related Topics
Other Cocktail Recipes
---