Cauliflower Hummus Recipe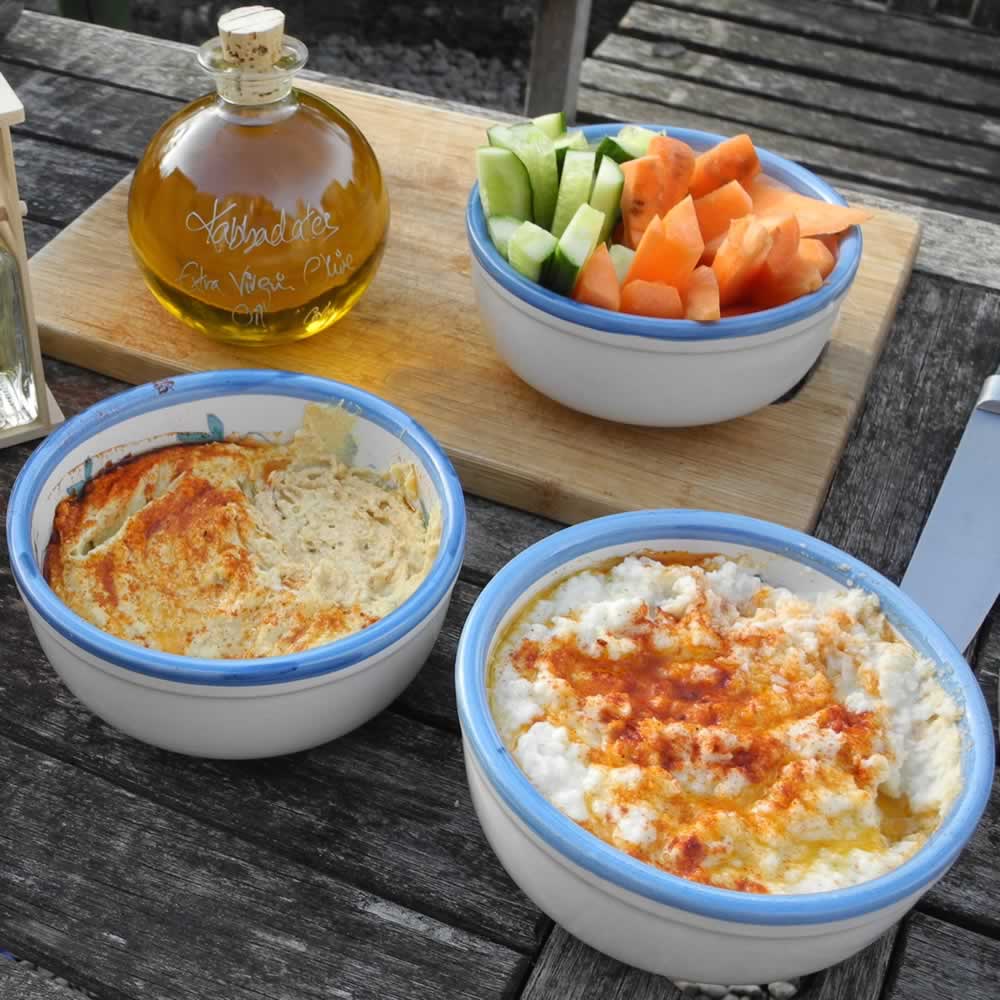 In a gentle bid to dodge the ubiquitous trouser shrinking fairy of Lockdown, we tried this low carb Cauliflower Hummus which is variation on our Original Hummus Recipe that uses chickpeas. Vary the Olive Oil quantities as to taste and your own determination to also lower the fat content, but meanwhile keep in mind that our Monterosa Extra Virgin Olive Oil is a great source of anti-oxidants and beneficial mono-unsaturated fats.
The real secret to perfect the flavour of this recipe is choosing a strong flavoured olive oil and using plenty of garlic, Tahini and balancing amounts of salt and pepper to season. This will maximise the delicious final taste.
Cauliflower Hummus Recipe
Ingredients:
Half a cauliflower head
3 tbsp Monterosa Extra Virgin Olive Oil or other Olive Oil from our range
4 cloves of garlic, crushed.
1 1/2 tablespoons of Tahini
3 tablespoons of lemon juice
Salt and fresh ground pepper
Preparation:
Break the cauliflower into florets and either steam them or microwave them with a very small amount of water until just tender. Put in the big bowl of your food processor with all the other ingredients and blend thoroughly until smooth.
Adjust the lemon juice, salt and pepper to taste and add a small amount of water only if it seems a bit too thick. Once it is as smooth as you require transfer to a pretty bowl to serve from and top with a sprinkling of paprika, pine nuts or finely chopped parsley and a drizzle of olive oil. Serve with vegetable crudites or flatbreads.
Quick and Easy Recipe Variations
You can vary your Cauliflower Hummus recipe using any of our infused rapeseed oils to quickly make more varieties of flavoured hummus.
To spice your Cauliflower Hummus up a bit, replace half of the Olive Oil with our Yorkshire Chilli Rapeseed Oil and make a Chilli Hummus. To make a zesty Lemon Hummus, use our Yorkshire Lemon Rapeseed Oil. If you like strong and distinctive smoked truffle flavour, then try adding some of our White Truffle Oil.
Please also try our Original Hummus Recipe for a quick and simple variation on this Cauliflower Hummus Recipe.
---