Meringues with a touch of Tayberry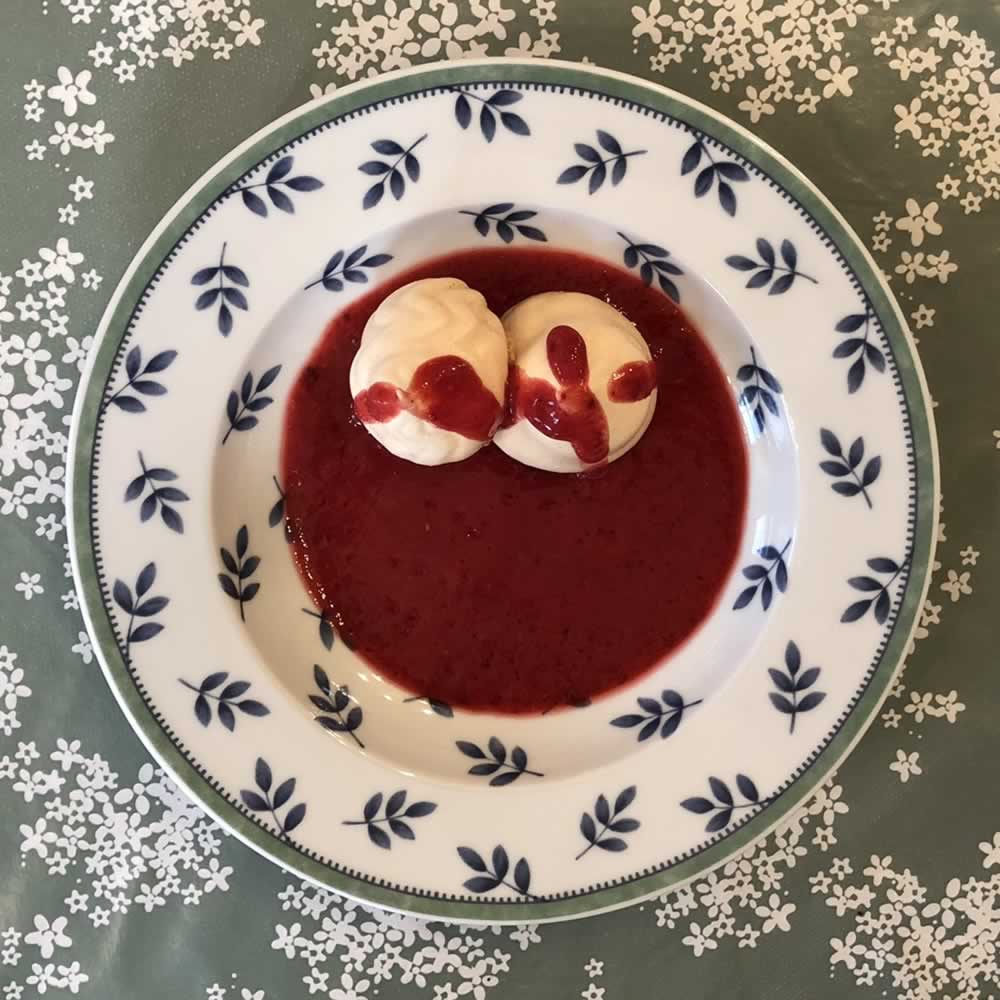 Vinegar is well-reknowned for making meringues more chewy and marshmallowey so I experimented with our deliciously rich Tayberry Vinegar in a batch of meringues to add an extra fruity dimension to a raspberry fool.
With just the slightest touch of additional fruity sweetness these seemed to be quite well received. Any of our range of delicious fruit vinegars would serve as well in these, next on the list will be Elderflower Vinegar meringues once the midsummer elderflowers are harvested.
Meringues with a touch of Tayberry
Ingredients:
3 large egg whites
175g caster sugar
4 tsp Tayberry Vinegar
Whipping or double cream to serve
Preparation:
Preheat the oven to fan 100C/ conventional oven 120C. Whisk the egg whites in a large bowl until stiff peaks are formed. Add the sugar, a spoonful at a time, whisking well until all the sugar has been added. Once the mixture is back to the peak stage whisk in the Tayberry Vinegar a teaspoonful at a time.
Take care not to over-whisk or your meringue mix will collapse. Once all the vinegar has been incorporated and the egg whites are stiff once more gently spoon it into a piping bag and pipe small meringues onto a lined baking tray each about 3" diameter. You may need several baking sheets for this, I used 3.
Bake the meringues in the oven for 1 to 1 ½ hours until they are a creamy colour and can be easily lifted from the baking sheet without sticking. Turn off the oven and leave the door ajar to allow the meringues to cool slowly. Serve sandwiched together with freshly whipped cream alongside a tart fruit fool.
---