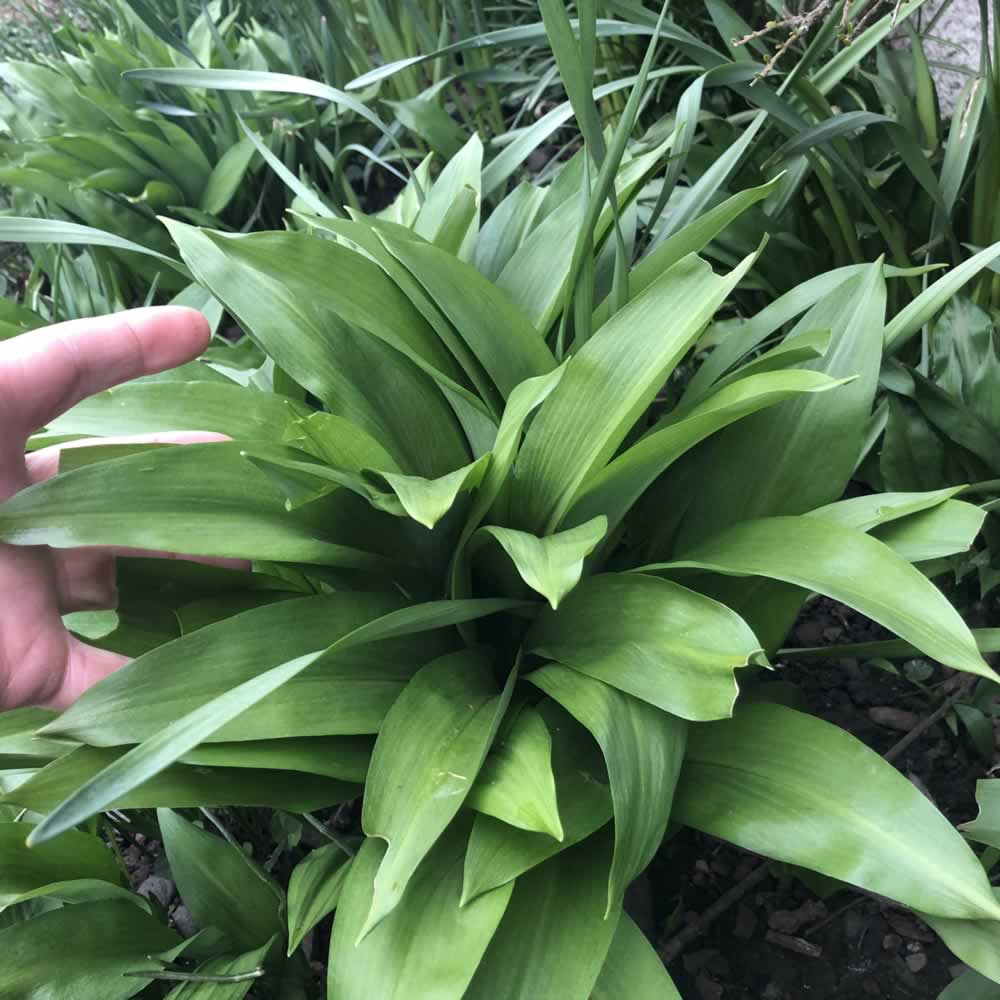 On the first beautiful Spring day of the year, my youngest Demijohn assistant and I found, sprouting joyfully forth on the river bank, plentiful tender shoots of wild garlic in between the thick riverside grass and occasional crazy waterborne daffodil. We then realised the wild garlic (allium ursinum) was growing closer to home in the front garden.
Angus and Pigeon, our dog, went back a year later to forage yet more wild garlic from this naturally abundant plot by the river. They even made a little film about it before we made a fresh batch of wild garlic pesto from the leaves they had gathered.
Wild Garlic's appearance times so perfectly with the arrival of fresh extra virgin olive, such as our Villa Montalbano Extra Virgin Olive Oil from Tuscany and fresh Kabbadates Extra Virgin Olive Oil from Corfu, that we cannot resist making plentiful amounts of this delicious wild garlic pesto.
The result is the most verdant green emulsion that celebrates the fresh grassy notes of the new olive oil.
Wild Garlic Pesto Recipe
Ingredients
150g young wild garlic leaves, washed.
1 garlic clove, finely chopped
50g pine nuts
a few squeezes of lemon juice
50g grated parmesan cheese
150ml of our Extra Virgin Olive Oil
Salt & Pepper
Preparation
Blend the garlic leaves adding a handful or so at a time in the small bowl of the blender. Add the pine nuts, garlic, parmesan and drizzle the Villa Montalbano Extra Virgin Olive Oil or Kabbadates Extra Virgin Olive Oil in while continuing to blend.
When a vivid green paste has been made add lemon juice to taste and season with salt and pepper to taste. This made a generous jar and a half so we used some right away and froze the remainder in smaller amounts. Delicious stirred through winter vegetables for roasting, couscous, bulgar wheat, pasta, puy lentils, or on bruschetta.
This recipe for wild garlic pesto can be varied to use green many other green leaf herbs in place of wild garlic to make your pesto, such as ramson, basil, coriander or even rocket salad leaves.
Related Recipes:
---