Give your Tastebuds a Trip to Southern Italy to Taste Demijohn's New Grapefruitcello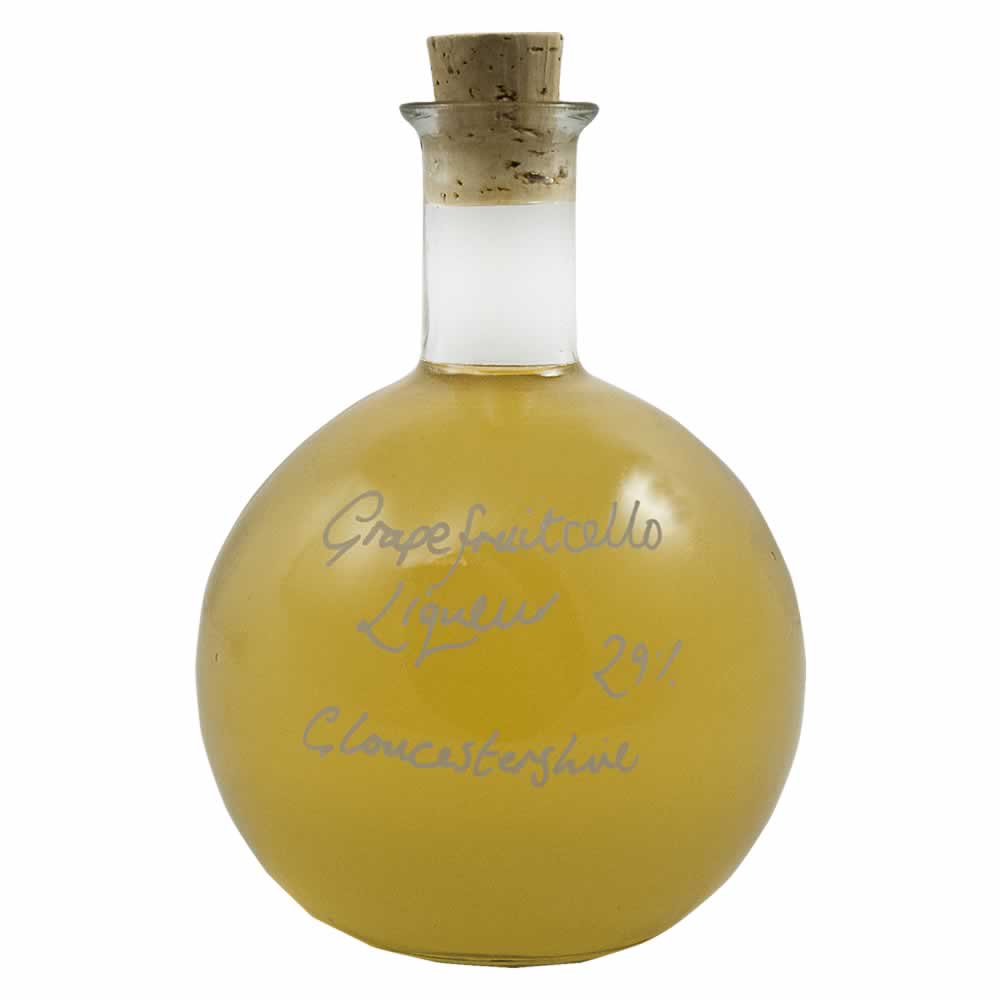 Over 100 years ago on the island of Azzurra off Italy in a garden abundant with citrus a new lemon liqueur drink, Limoncello, was created by the 'nonna' (grandmother) of the family. Through the decades families across Italy have re-created this drink, used different citrus fruits and recipes, and finally it has reached Britain in its own unique British recipe.
But our talented producer Hilary Blackford has not stopped with Limoncello (launched two years ago) she has gone on to create a British Grapefuitcello for Demijohn. With early spring being the main citrus season, Demijohn decided to adapt that British breakfast staple – the grapefruit - into an after dinner tipple or to accompany a mid-morning coffee, which is a perfect reward for those who have survived dry January - and those who have not.
Delicious drunk over ice or mixed into many wonderful cocktails, Demijohn's Grapefruitcello will fascinate vodka drinkers, charm citrus lovers and excite mixologists. It is rumoured that Limoncello, was drunk by fishermen and countrymen in the cold winter months to ward off colds and given that the grapefruit is even fuller of Vitamin C than the lemon, we feel certain this new drink will have health benefits against the viruses in the damp British air.
Like many of Demijohn's unusual drinks, Grapefruitcello is the perfect ingredient for some truly delicious cocktails that are certain to impress your friends. For example, the Grapefruit Mojito, made using Grapefruitcello, Spiced Rum, soda water, sprigs of mint and a squeeze of fresh lime juice mixed with crushed ice is a winner.
Demijohn's Owner Angus Ferguson adds: "My quest at Demijohn is to source the most delicious, unusual but eminently drinkable drinks from small British producers and this new creation quite simply blows us away. As a lover of all things Italian just a sip of this has me back in the warmth of southern Italy – try it and see where it takes you! Delizioso!"
Demijohn's Grapefruitcello is priced from £5.40/100ml and is available from its shops in Oxford, York, Edinburgh and Glasgow and online at www.demijohn.co.uk
http://www.demijohn.co.uk/grapefruitcello-liqueur-32
http://www.demijohn.co.uk/blog/grapefruit-vodka-mojito/
Ends -
Note to Editors:
Demijohn sources unusual, delicious artisan liqueurs, spirits, oils and vinegars from around the UK and Europe and sells them in a wide range of re-useable glass bottles. Each bottle can have a free personalised message added.
382 Byres Road, Glasgow, G12 8AR Tel: 0141 337 3600
32 Victoria Street, Edinburgh, EH1 2JW Tel: 0131 225 4090
11 Museum Street, York, YO1 7DT Tel: 01904 637 487
20 Little Clarendon Street, Oxford, OX1 2HP Tel: 01865 552179
Normal Opening Hours: Mon-Sat 10-6pm, Sun – 11.30-5pm
For photography, further press information or press samples, please contact: Fenella Taylor at Fenella Taylor PR. Tel: 01389 830390 Mobile: 07721 324696 Email: fenella@fenellataylorpr.co.uk
---