The Demijohn News - Fortunate Fathers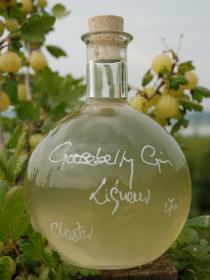 Fathers are rather fortunate that Demijohn exists in my Fatherly opinion, as the choice for Father's Day presents got somewhat better from about July 2004 onwards when we opened.....
If you are faced with the annual challenge of buying a Father's Day present this year, here are some quick ideas for presents that I personally would like to receive (my Wife take note please!):
Gooseberry Gin Liqueur 17% - Newly back on tap, this drink makes a cracking Gooseberry G&T!
Father's Day Box Set - A great idea for a whisky drinker who also appreciates a hand crafted wooden box.
Daddy's Sauce - Not every Father drinks, but we all eat. Salads will never taste the same again with this 25 YO Balsamic Vinegar.
Father's Gold - If your Father is a whisky lover, then this smokey Islay Single Malt will certainly appeal.
Father's Spiced Rum Ration - A velvety smooth, dark Caribbean rum that is every Sailor's treat.
Somerset Cider Brandy 42% - If your Father is a little cheesy, consider this alternative digestif to Whisky.
Demijohnnie Gin 50% - My own cup. At 50% abv, this is not for the faint hearted. Disturbingly good straight over ice!
Order over £40 online by Monday 10th June to ensure you receive a free* delivery prior to Father's Day on Sunday 16th June. (*Please note free delivery applies to UK mainland delivery addresses only).
Events News
We are building up to the start of our Summer Show period which kicks off with the BBC Good Food Summer Show between 12-16 June. We will be exhibiting on Stand F502 in Hall 20 of the Birmingham NEC. Read more....
Mark Perkins, formerly Shop Manager of our York Shop, is returning to the Staff of Demijohn and will join me on our stand in this the first show of his new roll as our Events & Marketing Manager. Expect to see Mark at many events around the country, dancing and singing as only he knows how!
A full list of all our events we are planning to attend for the year can now be found on our new dedicated Fairs and Events page. We look forward to seeing you at some or all of them.
A New Recipe or Two
Frances, my lovely Wife, has been busy in the kitchen experimenting with both her own recipe ideas and others that you kindly have sent in. Please keep the ideas coming as you may be rewarded with a £30 Demijohn Gift Voucher for any recipe or cocktail that we decide is good enough to publish. One of Frances's most recent creations is her Rhubarb and Mead Pavlova. Easy to make, perfect for a BBQ pudding and utterly delicious to taste....need I say more? Read our new recipe blog for other inspiring recipe and cocktail ideas.
Please don't forget to place your Father's Day orders before Monday 10th June. Have a wonderful weekend!
Yours,
Angus
---