Kings Coronation Cup Cocktail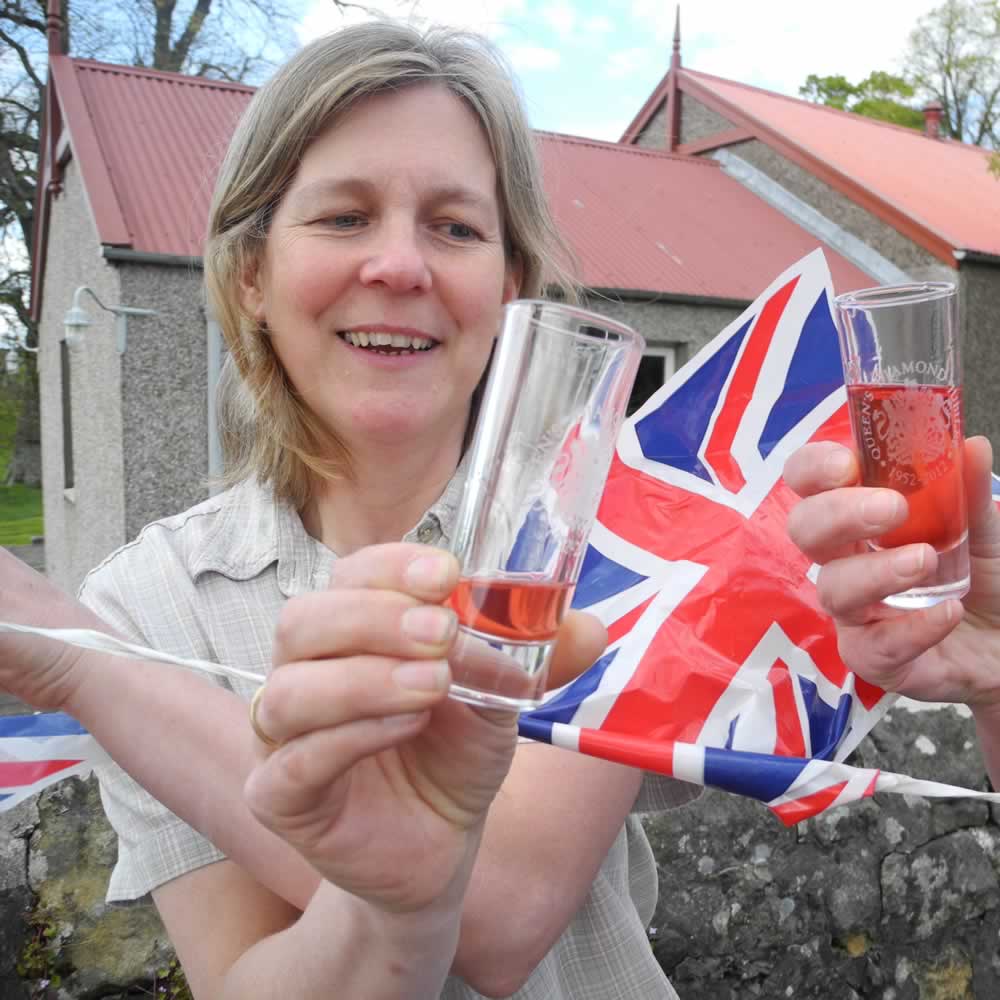 His Majesty The King Charles III Coronation is a chance for the Country to celebrate all that is splendid and good about 2023. It will possibly be the event to remember for the next decade, so let us all make the most of it!
We have quite a number of celebratory drinks and cocktail recipes suitable for the forthcoming Coronation already. However, our new Kings Coronation Cup Cocktail represents a Scottish inspired cocktail that is at the top of our list for the Coronation weekend, and we highly recommend that you try it.
Combining our Scottish Raspberry Whisky Liqueur 18% and Spiced Apple Cordial, we have created a cocktail that is similar in style to a Royal Flush drink. This is a short drink to sip during the King's Coronation day, and one to help toast the good health and successful long reign of King Charles III.
Our Raspberry Whisky Liqueur 18% is handmade for us in Moffat and has a fruity, yet sour quality to it. The burn of the whisky combines delightfully with the cinnamon in our Spiced Apple Cordial to produce a smooth and sweet short drink.
Ingredients
Preparation
Our Kings Coronation Cup Cocktail is wonderfully quick and simple to make. Add all the ingredients to an ice filled tumbler or rocks glass, muddle gently then garnish with couple of leaves of fresh mint. Sip slowly as you toast King Charles III.
Anything else I should know?
You can buy the ingredients for the Kings Coronation Cup Cocktail by mail order via the product links in the ingredients section.
Related topics
---
1 comment
---
---