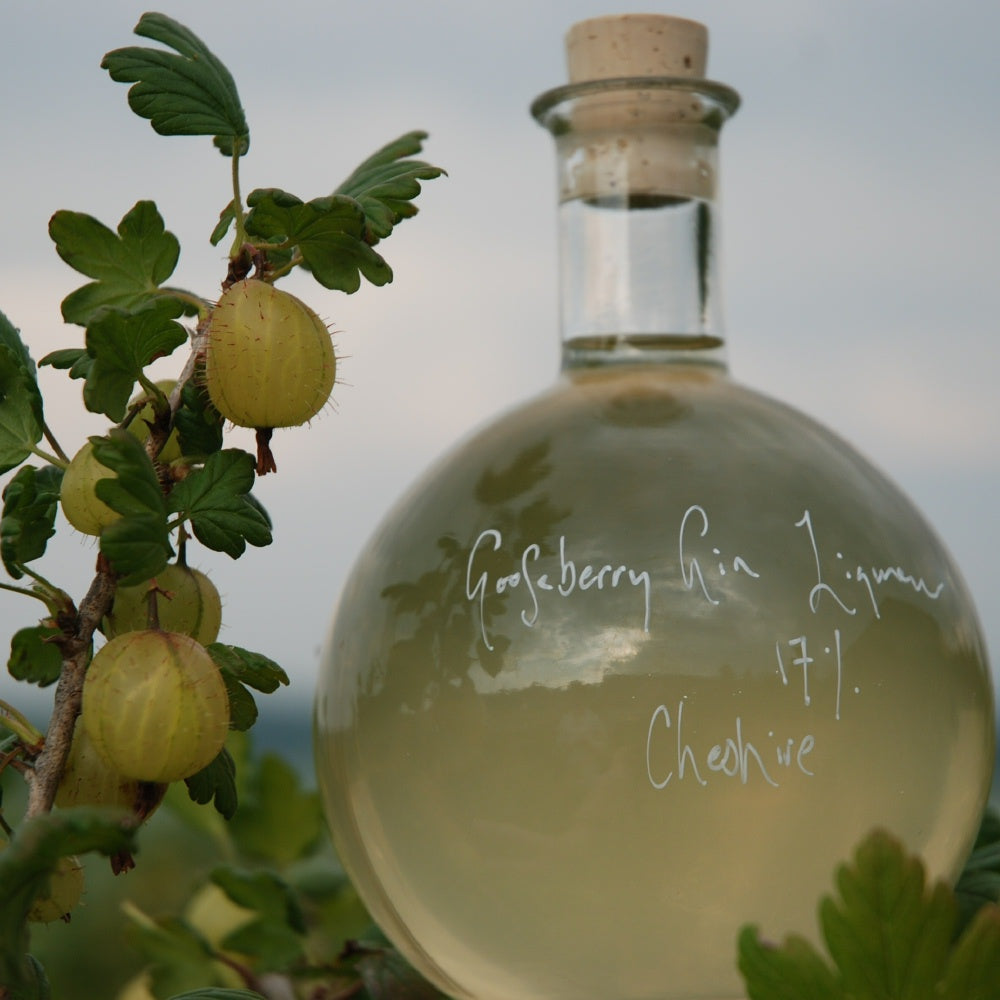 Gooseberries are such a wonderful British fruit and this recipe is one of our nations favourites!
Ingredients
450g Gooseberries (trimmed)
Caster Sugar
Whipping Cream
Natural Greek Yoghurt
Preparation
Simmer the gooseberries with 2 dessert spoons of caster sugar until they are soft. Drain the juice off into a bowl and blend the gooseberries with 1 glass of Gooseberry Gin Liqueur. Add gooseberry gin, sugar and reserved cooking juice to taste until a soft pulp is achieved. Sieve the blended pulp to remove the seeds and fold into an equal quantity of ½ whipped cream and ½ greek yoghurt. Serve with very thin shortbread.
---