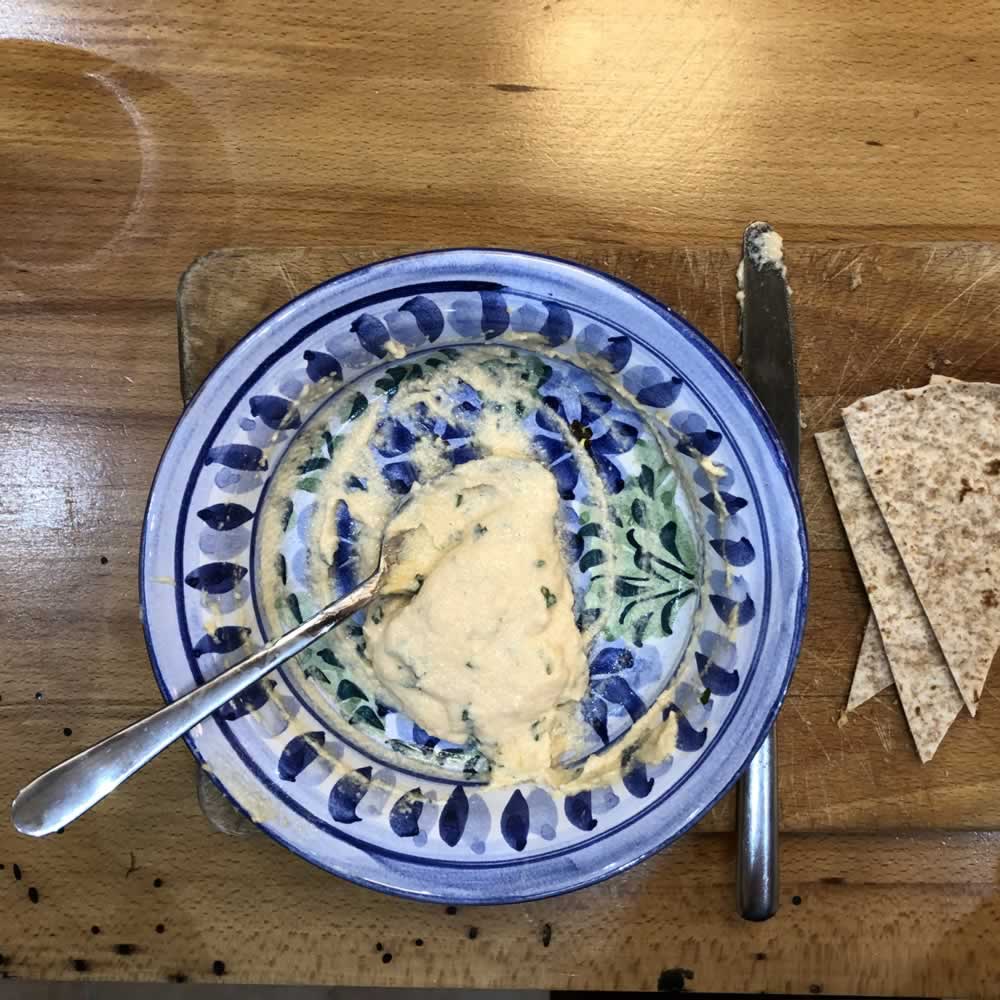 The arrival of the fresh Olive Oil harvest seemed the perfect moment to indulge in another family treat, Taramasalata. Since it isn't commonly available, we all get rather excited when we acquire some Smoked Cod's Roe and can make it using a proper Greek Taramasalata recipe, rather than the baby pink fluff sold in the supermarkets.
Fortunately for us our lovely friends at Inverawe Smokehouse, in the West of Scotland near Oban, sell Smoked Cod's Roe. Using our own fresh harvest of Extra Virgin Olive Oil we were able to whip up this delightful Taramasalata dip.
If you have never tried to make Taramasalata dip yourself, watch Angus in action below showing you how to use the Taramasalata ingredients to make a Taramasalata from heaven.
Taramasalata Recipe
Ingredients
Preparation
First soak the cod's roe in cold water for a couple of hours, to remove some of the excess salt, then rinse and drain it. Peel off the skin and mash it well with a fork. Now gradually whisk in the lemon juice using a hand blender if you have one, although a fork or whisk will do if you feel you really need some exercise to earn your Taramasalata dip.
Now slowly drizzle in the Kabbadates Extra Virgin Olive Oil or another of our Extra Virgin Olive Oils, keeping whisking all the time until the whole mixture emulsifies and thickens a little. If it becomes too thick slake the mixture with a splash of boiling water. Finally mix in the garlic and parsley.
Taramasalat dip is delicious either spread thickly on bread or on tortillas. We chopped wholewheat tortillas into triangles and dunked them into the dip - Irresistible!
Just to prove how delicious homemade Taramasalata recipe can be, as a family we nearly polished off the whole bowl we had made prior to taking the actual recipe photos. You can see the incriminating evidence from our photo below, sorry!
---