Highland Bread and Butter Pudding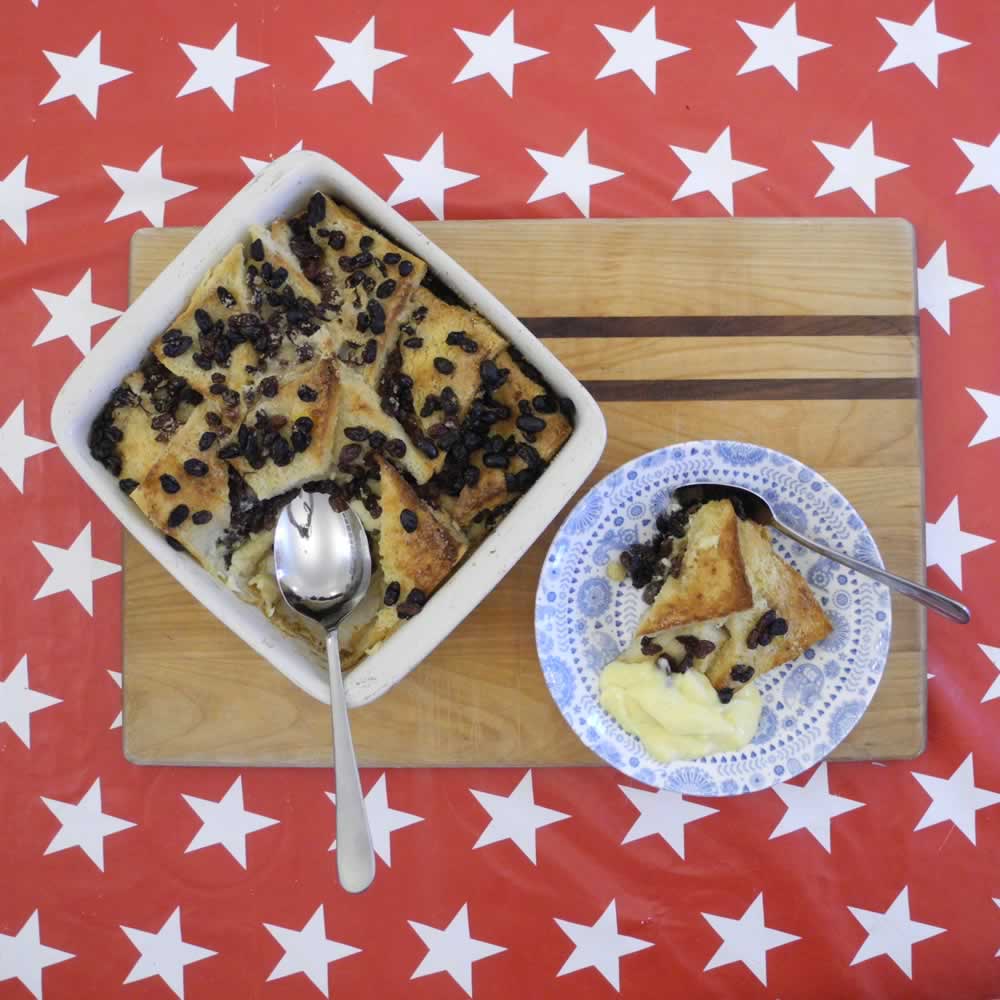 As the traditional damp and cold of a Scottish January starts to seep into the air, the house, the bones and the spirits there couldn't be a better time for some inner cheer in the form of a hearty pudding. With a little addition of some warming Toffee Whisky Liqueur we think this would make a splendid dish for a jolly Burns supper, or just a cosy winter's day feast.
This delicious Highland Bread and Butter Pudding Recipe serves 6 with a good appetite and a fondness for a dram.
Ingredients:
150ml of Toffee Whisky Liqueur 20%
12 Slices white bread
Butter to spread
120g Demerara Sugar
175g Sultanas
100ml double cream
300ml milk
2 eggs
Zest of 1 lemon

Preparation:
Butter the slices of white bread, remove crusts and cut into halfs. Lay half the slices of bread, butter side down in an ovenproof dish then sprinkle with half the lemon zest, sultanas and sugar. Lay the remainder of the buttered bread butter side up on top and sprinkle with the remaining sultanas, lemon zest and sugar.
Carefully pour over the Toffee Whisky Liqueur then whisk the cream, milk and eggs together well and pour these gently all over the dish.
Leave the dish for about an hour to allow the bread to absorb the liquid. Then cook in an fan oven heated to 160C for approximately 40minutes.
Delicious served with custard, cream or Ice-cream, or all 3!
---