The Demijohn News - Last of the Summer Salads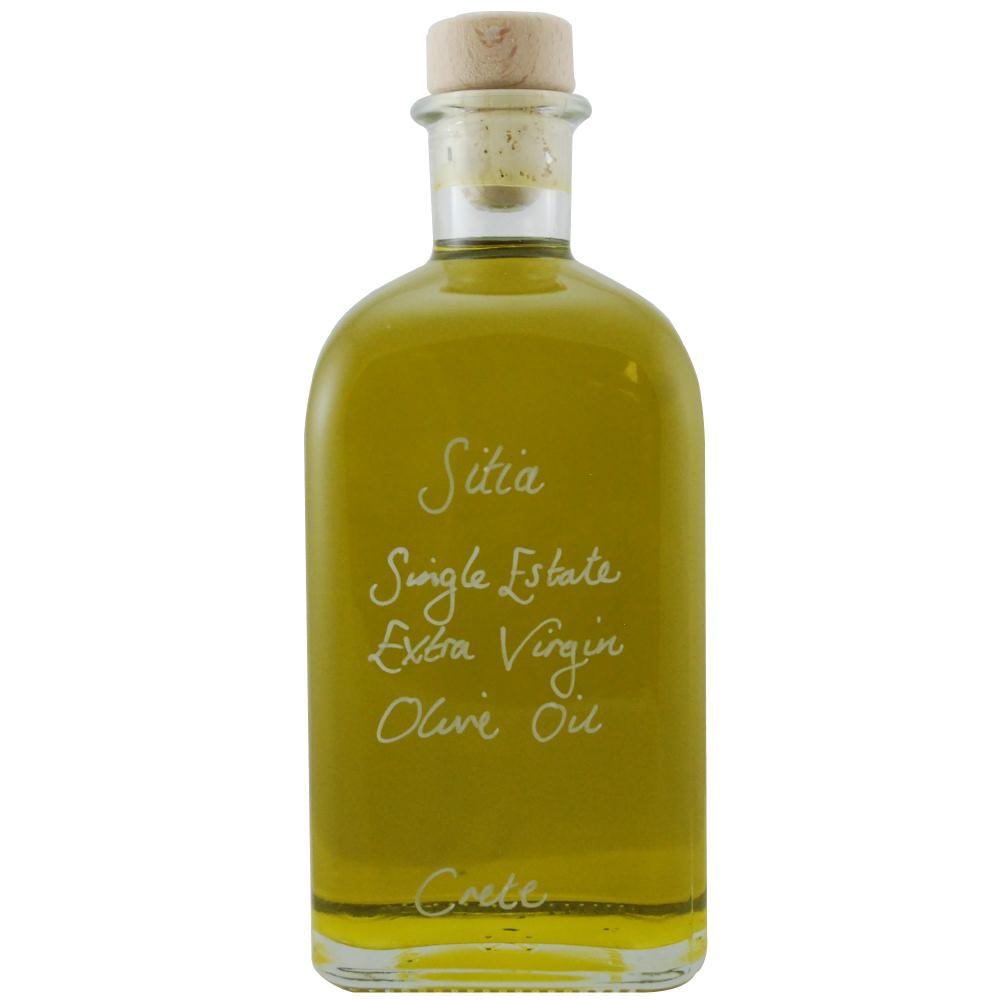 I think we can all say, hand on heart in Britain, "what a wonderful Summer we have had!"
Although the Summer heat is starting to wane, there is still another treat in store to keep us in positive spirits for a few weeks more; fruit! I love this
part of the year, being a bit of a fruit bat. However the question remains, what do you do with the glut?
Tomatoes, for example, that have ripened all at once. My Wife's answer was to make a simple Basil and Tomato Salad. Using our new Cretan Sitia Extra Virgin Olive Oil and our irresistible 12 year old Traditional Balsamic Vinegar. This is a brilliantly quick and easy recipe for a light lunch or a healthy starter.
If you are looking for another quick starter then try our other new recipe, Traditional Bruschetta. So simple even I can make this one! And the secret to its success, wonderfully strong, fresh Olive Oil. Try it with any of our single estate olive oils, our new Sitia, Kabbadates or Villa Montalbano Extra Virgin Olive Oil, mouth-wateringly delicious!
A Special Offer
If you have yet to use up your 10% first order discount on our new website then take note of voucher code newsletter10 and simply enter it when you check out online. Please note this offer is an exclusive for those who receive The Demijohn News and is valid only on your first order online.
Our News
If you look at our updated Fairs and Events page you will see that we have been rattling about the country during the Summer. We are certainly making our new Events and Marketing Manager, Mark Perkins, work hard for his money!
Throughout our travels, we have met a brilliant array of old friends and wonderful new people from the CLA Game Fair in Warwickshire and RHS Tatton Park Flower Show in Cheshire to our more normal stamping grounds of Scone Game Fair in Scotland and Huddersfield Food and Drink Festival in Yorkshire.
Despite exhausting ourselves in the attempt, it has been fun! Thankyou to all those who have made it to see us so far, however we are currently exhibiting at Burghley International Horse Trials until Sunday this week and will be at Blenheim Palace Horse Trials in Oxfordshire next week. So if you are nearby and need a refill, we would very much like to see you!
A tasting evening in Oxford..on the house!
Our most exciting news, however, (which is still top secret so please don't tell anyone!), is that we are to open a new branch of Demijohn in Oxford in the Autumn. More details will follow as the plan comes to life, however if you would like to be invited to one of our launch tasting evenings at the new shop, then please contact us expressing interest.
The launch tasting evenings will be run on a similar basis to our standard tasting evening. The events will be held on a number of week nights over the next couple of months and will be free to attend on the condition that you bring at least one friend who might also appreciate what we have to offer. They will be light hearted and fun, but clearly subject to availability!
Product News
It has been a while since we had Bladnoch Single Malt Whisky on tap, but our new cask strength 11 Year Old Bladnoch Single Malt Whisky 52.9% is certainly wrinkling a few excited noses!
Proving to be as popular as our original 20 and 21 casks of Bladnoch, that
are sadly now just a distant taste memory, this new Lowland Malt, cask No. 314 has something special about it. And it is not just about the taste.
Our new 11 Year Old Bladnoch Single Malt Whisky 52.9% represents some of the first Whisky produced under the new ownership at Bladnoch Distillery of brothers, Colin and Raymond Armstrong. Two great men, full of character and passion about their spirit and they have created a masterpiece. If your dram is a smooth drink, with a hint of fruit and whiff of oak, then I think you should sneak in for a wee sniff of this!
Next time in The Demijohn News: Preparing for the annual Sloe pick....
We always love to hear your news, views and ideas, good or bad, so do please send in your thoughts.
Yours,
Angus
---