A Focaccia recipe to feed a hungry Family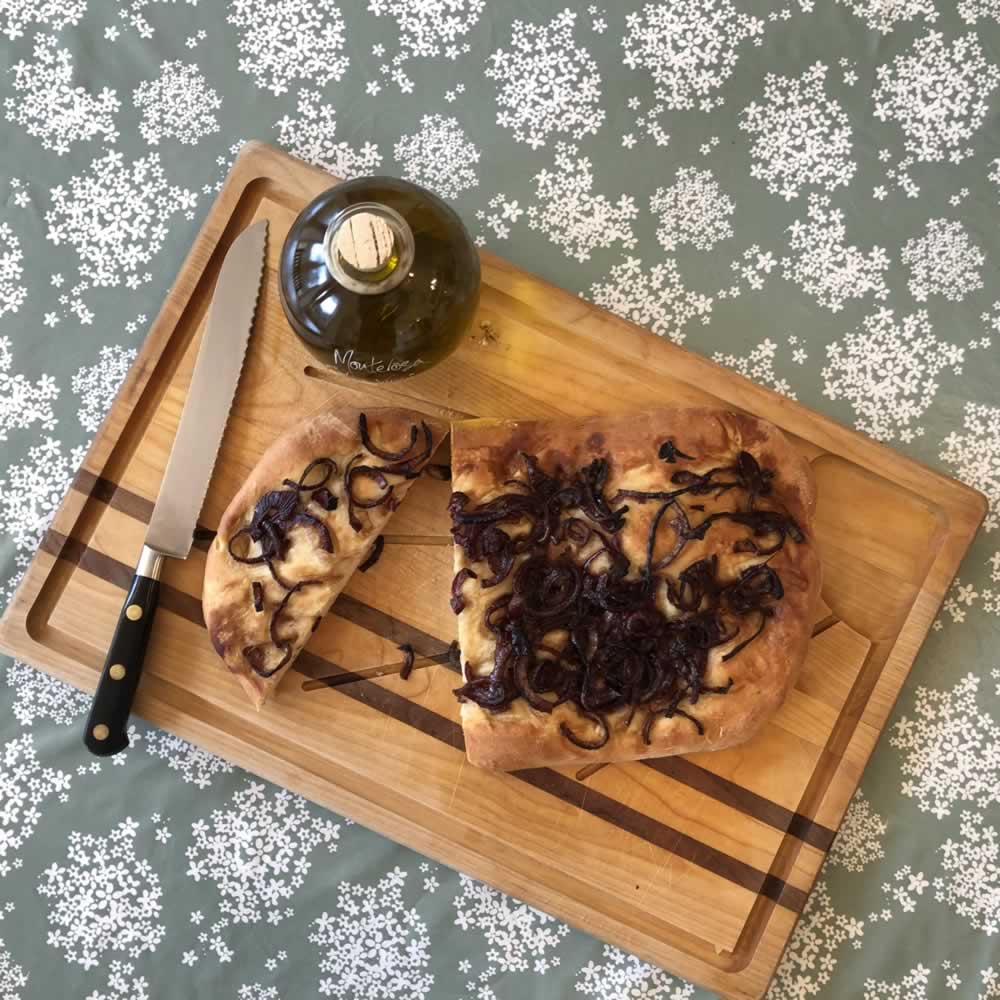 While we risk ensuring that we all become the shape of Demijohns with our current enthusiasm for trying out new recipes I couldn't resist trying a new focaccia recipe using both our deliciously fresh Kabbadates Extra Virgin Olive Oil and a touch of our 25 year old Balsamic Vinegar.
It will work even better if you don't, as I did, forget to knead it again promptly after the first prove, but even with a slightly rushed second prove it seemed to go down pretty well and was demolished in 1 sitting. I recommend eating it with soup, with pasta, or just dunking chunks of it into the wild garlic pesto we made earlier in the week.
Focaccia Recipe
Ingredients
1/2 tsp dried yeast
300g strong white bread flour
3 tbsp Extra Virgin Olive Oil
1 tsp salt
170ml water
1 small red onion
Preparation
Mix the yeast, flour, tablespoon of Kabbadates Extra Virgin Olive Oil, salt and water to make the bread dough either by hand or in a bread maker. If making by hand once the ingredients are mixed well knead it vigourously and then leave to prove until it has doubled in size.
While it is proving slice the onion finely and stir in 1 tsp of olive oil and a tsp of Balsamic Vinegar and microwave in a partially covered dish for 1 or 2 minutes until the onion is softened and delicious!
Roll and pat out the proved dough into a rectangle on a greased baking tray about 25 x 30cm. Prod indentations over the whole dough and then top with the onion mixture. Leave the dough somewhere warmish to prove again for about 30 minutes.
Once more it should grow to about twice its size. Drizzle with 1 more teaspoon of olive oil and bake at 190 degrees centigrade or gas mark 5 for about 25 minutes. Even the smallest Demijohn who normally thinks onions are yukky guzzled this down with delight.
---