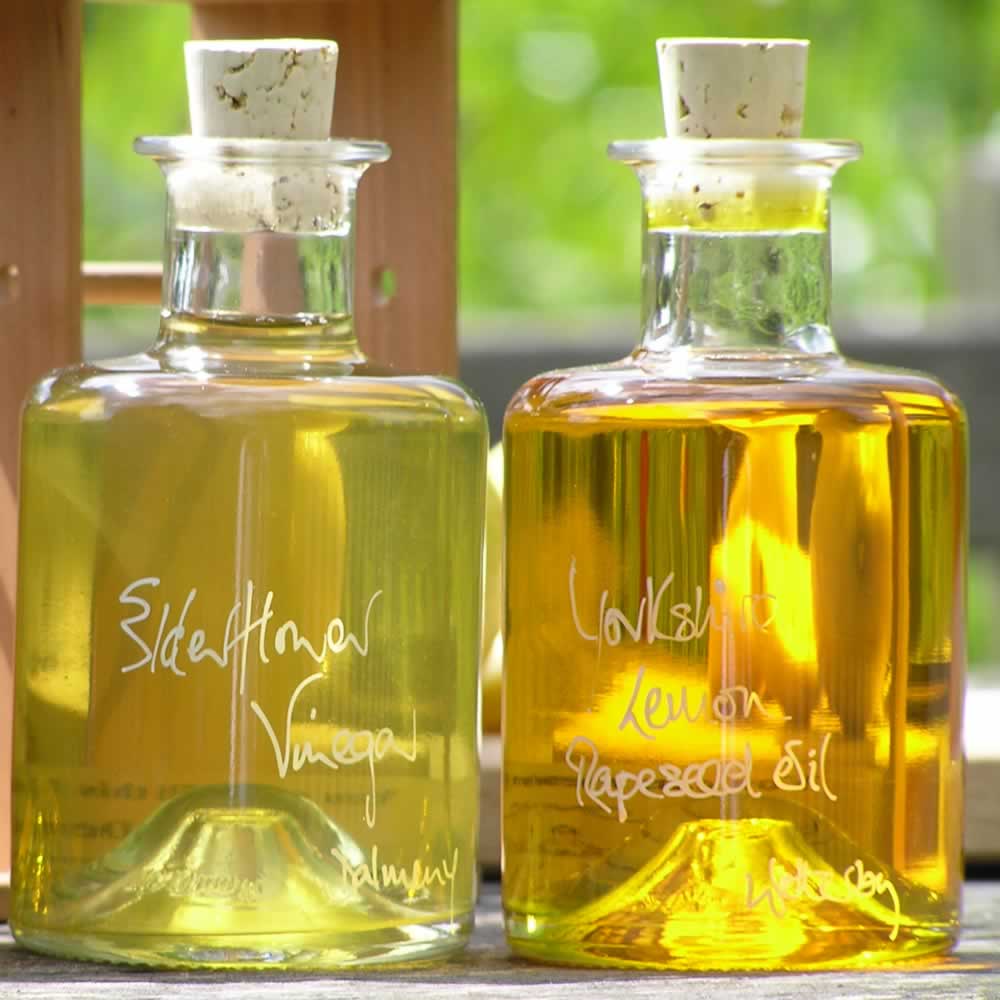 This is a simple to make vinaigrette which was first invented by Mrs Wilson of Biggar, one of many enthusiastic Demijohn customers.
Ingredients
Preparation
Add the Elderflower Vinegar and Yorkshire Lemon Rapeseed Oil to a jug with a wide neck. Grate a small amount of lemon jest to the mixture. Adjust for salt and pepper. Pour complete mixture into an old Demijohn bottle of at least 300ml capacity and shake vigourously. Use to dress green leaf salads.
Deliciously delightful, thankyou Mrs Wilson!
Related topics
---