Flora's Fabulous Crostini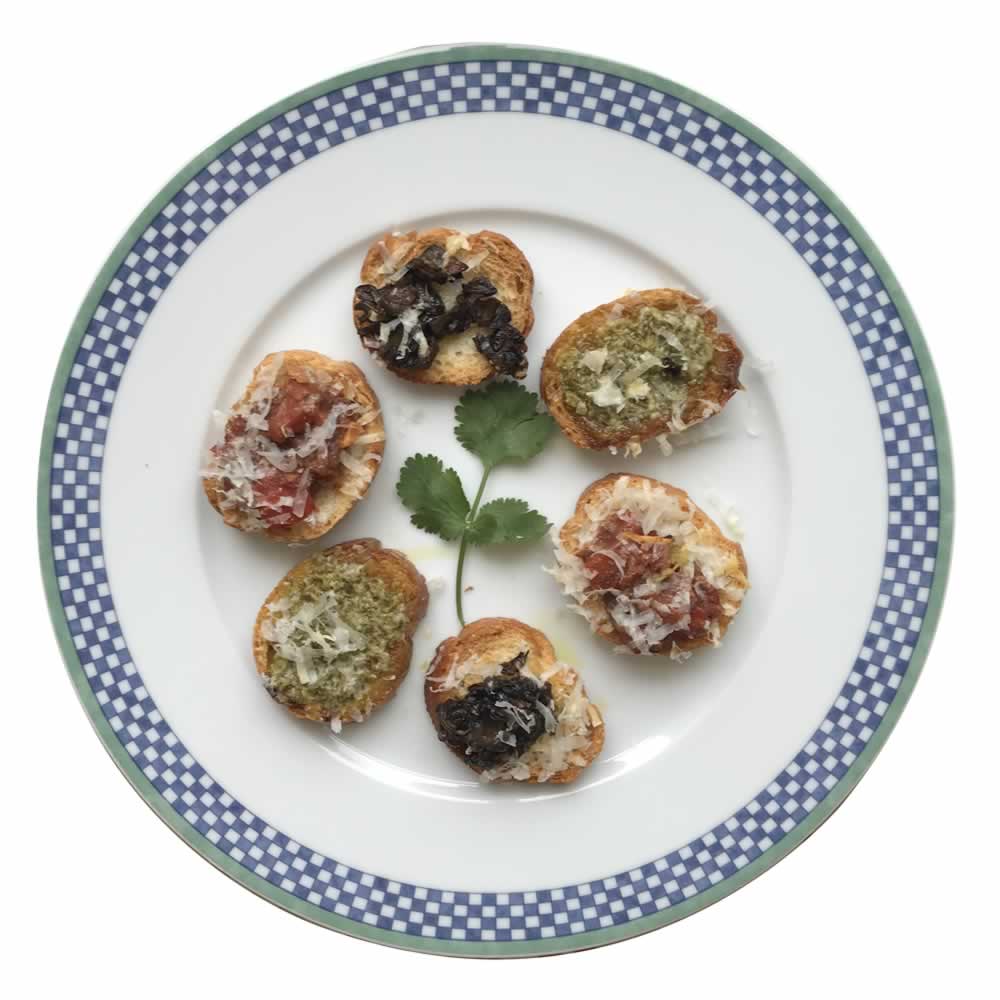 The arrival of the fresh 2018 harvest of wonderfully springlike bright green Villa Montalbano Extra Virgin Olive Oil coincided with a very hungry teenager during a wet weekend in March 2019. The result was the creation of some delicious Italian Crostini, using our fresh Villa Montalbano Extra Virgin Olive Oil, which were generously shared with all the family.
Ever since our visit to Villa Montalbano Estate in 2002, to check on the olive harvest when the children were tiny, we have all raved about the enormous trays of crostini produced by Silvana, a lovely local neighbour of the Estate, which we wolfed in moments.
Flora's Fabulous Crostini came deliciously close. Crostini are often used as a quick and delicious starter in Italy, or as something to nibble on during a drinks party.
Ingredients:
Preparation:
First slice the baguette into thin rounds, and lay the slices on a baking tray. Bake at about 180C in the oven for about 5 minutes until the bread feels crisp and is just beginning to brown. Don't be tempted to leave it too long.
Topping 1: Chop the mushrooms fairly finely and soften with olive oil and garlic in a pan. Season to taste. Spoon onto 1/3 of the baked crostini. Season with salt and pepper to taste.
Topping 2: Finely chop ripe fresh tomatoes and mix with a spoonful of pesto, olive oil, salt and pepper. Spoon onto the 2nd 1/3 of the baked crostini.
Topping 3: Mix some pesto with a liberal amount of Villa Montalbano Extra Virgin Olive Oil or another of our Olive Oils to make it a slightly runnier consistency than the jar variety. Spoon onto the remaining crostini.
Return to the oven and bake for 5-10 minutes more. Grate fresh parmesan or pecorino over the crostini and serve.
Relevant topics:
---