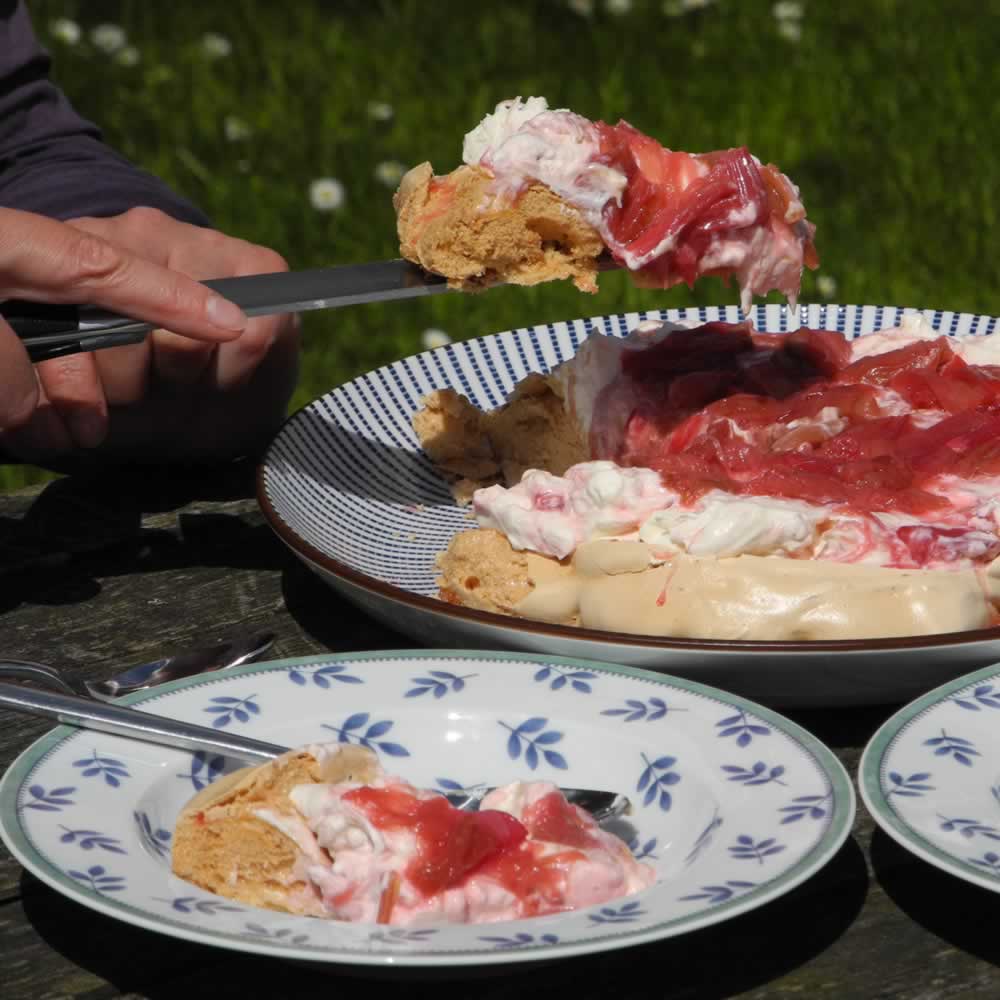 The sun is shining and with both the rhubarb patch and the hens exuberantly prolific at the moment it seems almost a necessity to adapt that most summery of puddings, the Pavlova, to the fruits of the Scottish springtime. The result is a Rhubarb Pavlova perfumed and gently flavoured with the musky sweetness of our Traditional Mead 14% and a tiny smidgen of Rhubarb and Ginger Cordial to give it an extra tang.
Ingredients
Preparation
Preheat the oven to 100 degrees celsius and line a baking tray with non stick paper. Whisk the egg whites until stiff then add 200g sugar in 3 stages until all combined .Whisk in the Rhubarb and Ginger Cordial. Spread the meringe mix onto the baking tray in a circle leaving a slightly higher rim around the edge and bake for 2 and a half hours. Then allow to cool and remove the baking paper before moving it to a serving plate.
Lay the rhubarb in a shallow pan one layer thick and sprinkle over a little water and 50g sugar. Poach over a medium heat for 10 minutes then allow it to cool. Meanwhile whip the cream and 1 tbsp Traditional Mead together. Fold the yoghurt and remaining Mead into the cream then gently fold in half the rhubarb until it looks marbled.
Spread the cream and rhubarb mixture onto the meringue base then top with the remaining rhubarb and its syrup.
Other Rhubarb Recipes:
Easy Rhubarb and Ginger Wine Trifles
---