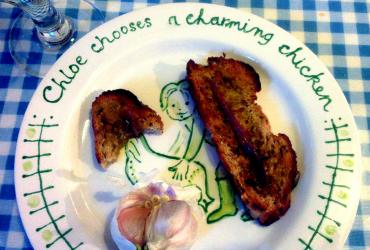 A brisk yomp up a hill in the sunshine with an ecstatic dog this morning has left me ravenous and looking for a reward for such toil. Our new Extra Virgin Olive Oil beckons and I am already anticipating an evening drink at the garden table accompanied by some traditional Bruschetta.
This simple recipe, otherwise known in Tuscany as Fettunta, is the traditional way of savouring the first olive oil harvest of the season. Since the sun is now shining here at Demijohn HQ we shall enjoy it as a celebratory herald of the great summer we have had!
Ingredients
A good quality farmhouse loaf
Garlic cloves
A few anchovies on the top for good measure (optional!)
Preparation
Slice the bread thickly and toast it until just golden. Slice a garlic clove in half and rub the bread with the clove all over. Drizzle generously with the olive oil and eat immediately. Adorn your bruschetta with a basil leaf or some anchovies if you're feeling exotic!
---